Episode 50: Eine verdammt verrückte Schnitte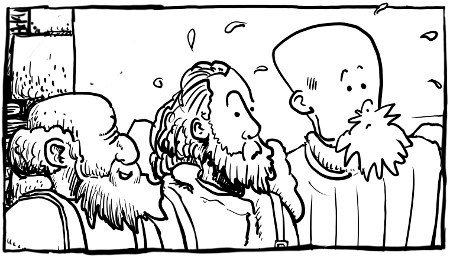 This is the german translation of 'Phill from GCHQ'. You can find the english version here.

Liebe Comicfreunde,
heute gibt es ein kleines Jubiläum zu feiern: Die 50te Seite von Phill vom GCHQ. Und dabei befinden wir wieder in guter Gesellschaft von Gwendolyn Knights kleinem heidnischen Hexenzirkel. Phill, so scheint es, hat seinen Stil geändert, und Morty bekommt schlechte Nachrichten. Der Titel spiegelt die Tatsache wider, dass @katharsisdrill vor kurzem ein neues englisches Wort gelernt hat. Ich habe das Wort "totty" mit "Schnitte" bzw. "heiße Schnitte" übersetzt.
Nun aber viel Spaß!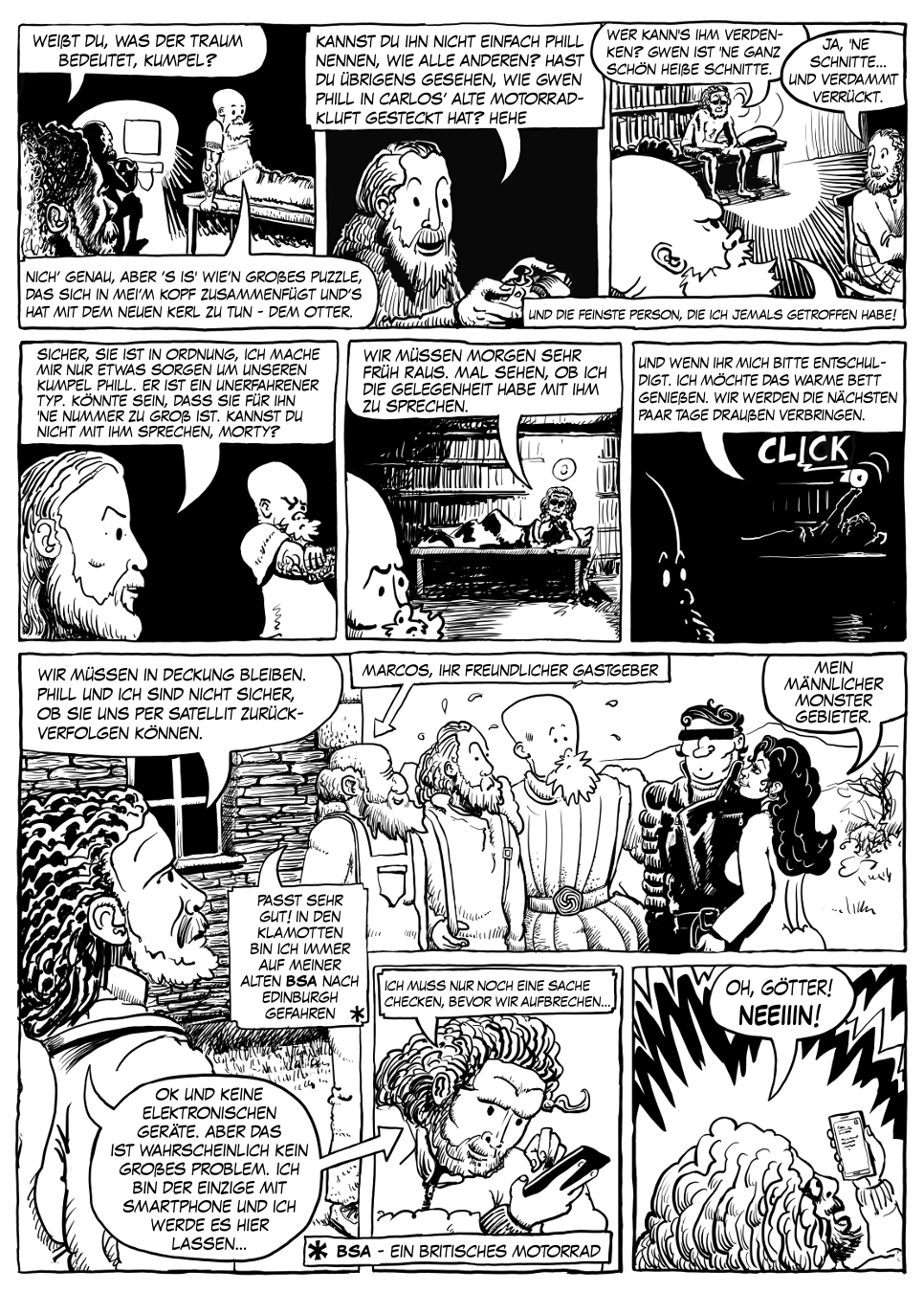 Phill vom GCHQ erscheint unter CC-BY -Lizenz. Original-Artwork und Idee von @katharsisdrill.


BSA
BSA wurde 1861 aus vierzehn Waffenschmieden gegründet, seit 1909 bot BSA eine Reihe von Motorrädern zum Verkauf an.
Die Birmingham Small Arms Company, kurz BSA, ist ein britischer Motorradhersteller sowie ehemaliger Automobil-, Fahrrad- und Waffenproduzent in Birmingham, England.
Quelle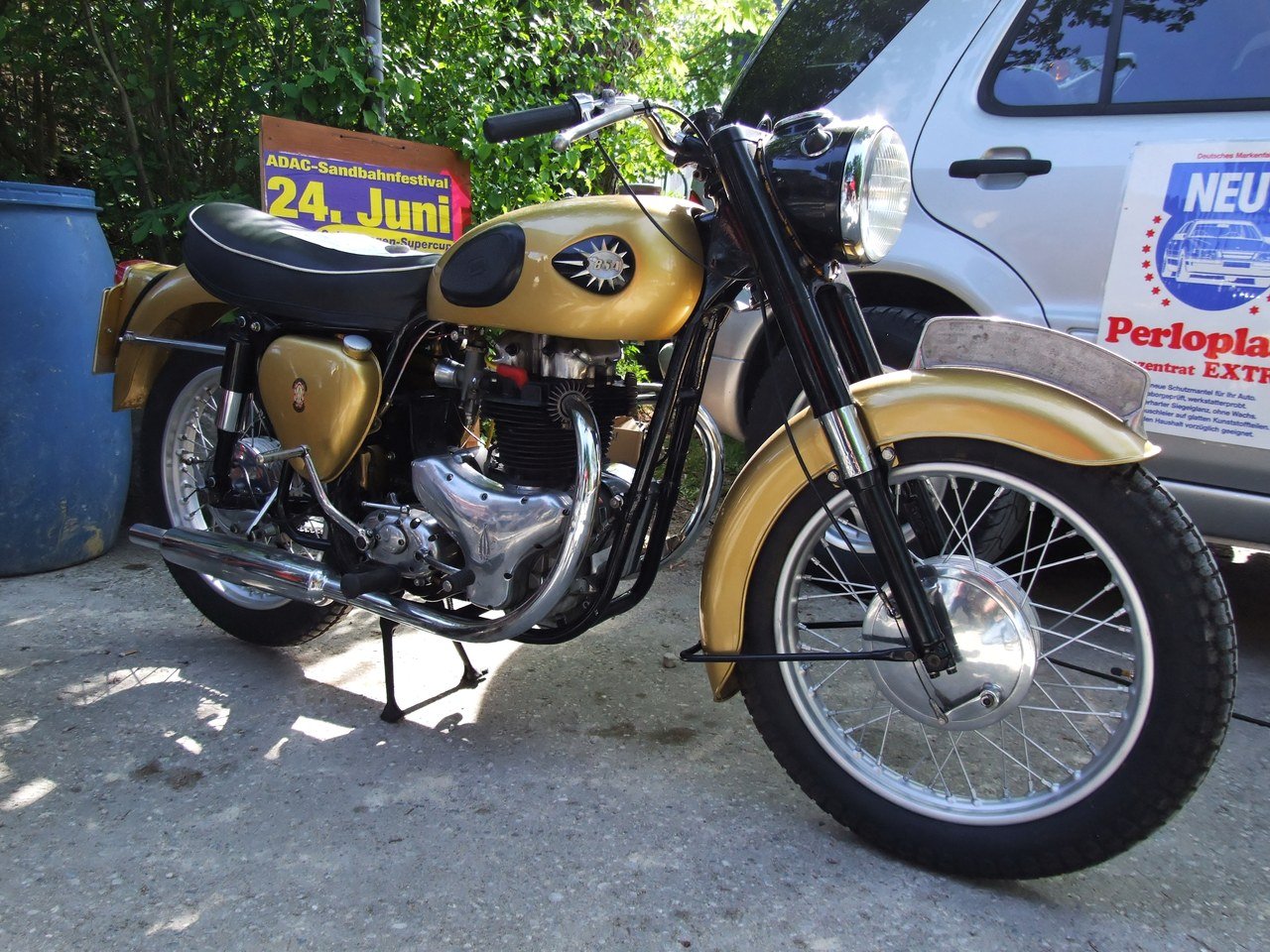 BSA Golden Flash- Ende der 1950er (Public Domain)


Für alle neu hinzugekommenen Leser: Der dänische Künstler @katharsisdrill veröffentlicht seit September 2016 einen Webcomic über einen nerdigen Geheimagenten namens Phill auf Steemit. Nach ein paar Seiten habe ich ihn gefragt, ob ich eine deutsche Übersetzung davon machen darf. Kurz darauf hat dann @vcelier angefangen, den Comic auch auf Französisch zu übersetzen. Mittlerweile gibt es sogar eine mehrsprachige Homepage, auf der ihr alle bisher erschienen Seiten nachlesen könnt. Schaut mal hier!

Original English versions at the account of @katharsisdrill.
Vous pouvez trouver les traductions en français sur le profil de @vcelier.
Las traducciones en español se encuentran en el perfil de @walden.
Die deutschen Übersetzung gibt es bei mir.

Vielen Dank für eure Aufmerksamkeit!
@shortcut

P.S.: Selbstverständlich werde ich die Rewards dieses Posts - wie immer - mit @katharsisdrill teilen.