Follow - Upvote - Resteem The 3 words that make Steemit common platform and unites every member of the platform. If you are a novice or experienced on Steemit , you will find these 3 words on every posts. While Follow helps in increase your folower base. Upvote helps you in getting some Curation Rewards. Whereas Resteem helps in an indirect publicity of the user content and able to reach to maximum users.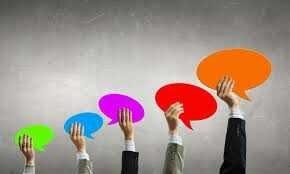 ---
One of the important aspect of Steemit is Curation. Curation is done through Upvote and Commnets and if you gonna make a meaningful relevant comments, there are higher probability of earning some Rewards on your Comments. This is true..and already shared earlier, my first Rewards of 9$ in Oct 2017 on Steemit was through comme2017only.
Comments on any posts is an important way to engage and develop a community. A meaningful and thoughtful comments helps in developing a bonding with the authors and other user who can interact through commenting. There are few authors who really appreciate some engaging comments on their posts and rewards them. Some of them are:
These are few of them . There are many other identical authors and community who keep posting quality contents and rewards on the meaningful comment. You only need to find out some of them as per your interest. The best way to earn few, i woulds suggest is to follow some of them and engage on their content to earn some rewards. But make sure to have Meaningful & Relevant comments.
Steemit is pool of ample oppurtunities through engagement.
Stay Calm....
Keep Steeming...Steem On !!!



...........................................

..............................................