New York Comic Con 2019 Cosplay ~ Saturday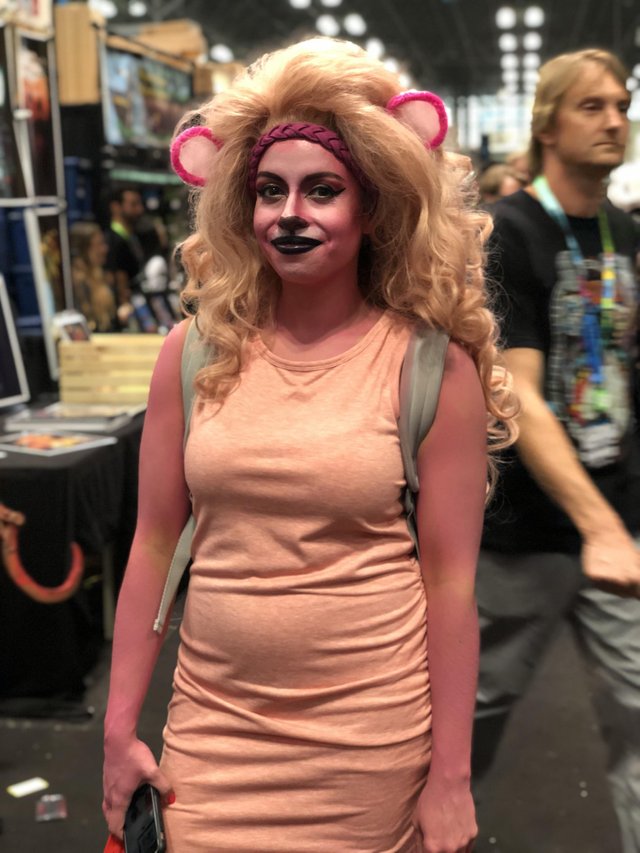 Onto the big day! Saturday at the New York Comic Con is a disgusting madhouse and this year was no different. Tons of cosplayers poured into the con to walk the isles and ask to get their photos taken every seven steps. I give them credit...I could not do it. I'd probably be like the rude bitch dressed as even more scantily clad Leeloo that cut me off and said "No way" before running off to get a Multipass or something. I'll say it luckily doesn't happen often and I 100% respect their choice to not get their photo taken. Just don't be an asshole about it. Politely decline. Do not look disgusted and irritated. You came to a room full of 150k fans dressed as a pop culture icon, and then get irritated when someone asks for a photo....weak.
Saturday is also the day that I had a Stan Lee Pop stolen and caught a middle aged dickback attempting to yank a Figment Pop. The Stan Lee...I'm bummed about and having 1 $60 item go is better than last year where I had about $1200 bucks worth of shit pimped...so I'm happy with the changes I made to the booth as far as security goes. Still, always room for improvement and I think next year I'm going to set up cameras as well to deter any losers from attempting to get the ol' five finger discount. I'll explain about the dude that I caught in my con wrap up post after the cosplay pics are all up as it's fairly funny.
Anyway, onto the main attraction!!! If you haven't seen any of the cosplay photos I posted this far, stop being a lazy asshole and go check em out!!!
Ok...let's start the show!!!