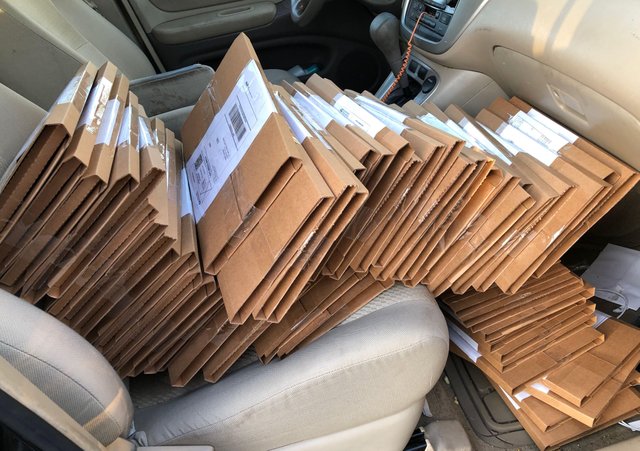 One of the least enjoyable aspects of when we do one of our Conquest Comics Exclusive Variants, is the shipping process. Hundreds of orders need to be sent out...quickly...or the masses will start turning on you quickly.
We have worked with Funko, Marvel, & DC before on our past exclusives to produce variant covers for Amazing Spider-Man (3 separate times), Spider-Gwen, & Batman/TMNT crossover, with White Phoenix, Glow White Phoenix, & Metallic Harley Quinn in the Pops department...but this time we worked with IDW to produce variants for the popular series Teenage Mutant Ninja Turtles.
I will say that this crowd of dedicated fans has been a lot more pleasant to deal with than some of the past crowds. They have been patient (for the most part). I still got a few impatient emails over the past couple of weeks from buyers, wondering where their book was. I just kindly explained that they bought a pre order and that the book didn't exist yet. Those emails are not uncommon. You'd be surprised how many people do not read the fine print of the item listing on our site stating the release date. But everyone has been pleasant this go around which is a welcome change.
I just wrapped up day 3 of shipping and I'm on a good roll. I think I have one or two more days of shipping to do and then all orders will be out and on their way to their new homes.
So far very few of our variants have made it to the open market on eBay which I find very interesting. In the past, we would see a bunch of listings for our variants and exclusives...both pre and post arrival. This time only a handful with a cover C...our most limited variant with just a tiny 250 Print Run, selling for $130 bucks alone!!!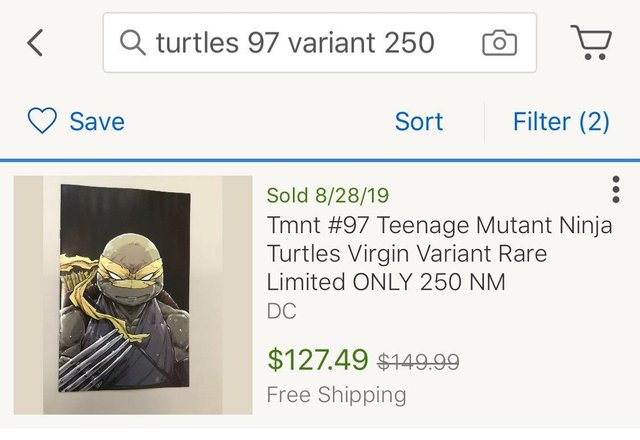 This tells me that the majority of folks making the commitment to purchase are keeping these suckas in their collections. Not many of the speculator crowd bought them which is perfectly fine with me as it's sold extremely well without them. This also leads me to believe that these could do very well on the secondary marketplace down the road as they could be ghosts that do not show up for sale super often.
Currently, we still have covers A ($11.99) & B ($24.99) in stock on the site but are sold out of the combo pack which is the only way to get that limited C cover. We sold the combo pack of the 3 books for $75 beans. I sold about half the inventory in the presale but I'm holding the remaining quantity for the in store signing event on September 29th and the booth signing at the New York Comic Con. If I put anymore of those up, it'll literally be a couple more and only because we are still getting inquiries regarding if it'll come back in stock.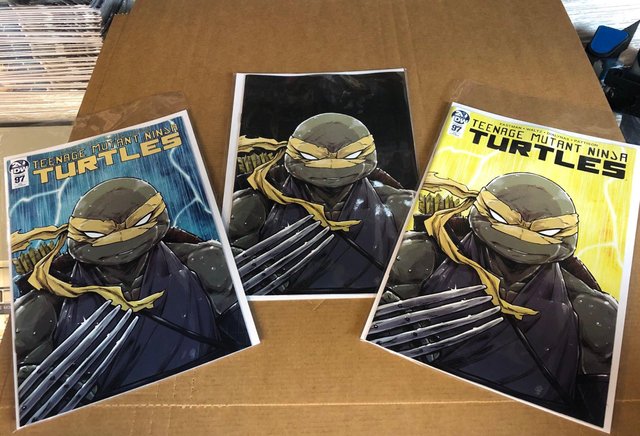 Regardless, I'm super pumped with the process of how this all worked out. Working with IDW has been an absolute pleasure and I am already thinking of the next one to tackle with them. While I love doing variants for Amazing Spider-Man, Marvel is a lot tougher to deal with and waaaaaaaay more expensive to fund. But I'll still do it again when the timing is right.
For now, I'll keep shipping these bad boys out as we get ready for our awesome in store event on September 29th! Can't wait to tell you all about that soon!!!
Cowabunga!!!