Was about to put up the Krampus story when I noticed a cryptic email from @veryspider asking me not to, using terminology I only half way understand (hey...gimmie a break, I've only been on here for...oh...three months...I should probably understand what this stuff means by now). So...uhm...here's a bunch of stuff, while I figure out what it meant.
Tex Buckaroo is a character I like and like to draw, but is pretty similar to a lot of other A.L. characters as far as his disposition and what the jokes derive from- a beligerant lack of understanding of the world as it is and lack of giving a fuck about figuring it out . Hmmm...sounds like someone else you know, eh? He's a ghost of an old T.V. cowboy from the 40's/50's. Think of the worst person on Mad Men...and and 10% more gregariousness (that might not be a word...just go with it)
This cover for a book he was in just would not turn out as good as the concept. It was supposed to look like you are seeing his reflection in a giant eyeball...and I guess it does, just..I dunno...in my head it was supposed to be better. I guess it turned out alright, it got nominated for an Eisner award for "Best humor publication". I got beat by some reprinted collection of some comic strips I never heard of from 60years ago...which technically should not have even been in the same category because it was reprinted work. But ...whatever...I'm not interested in awards, I have less integrity than that. All I care about is the money!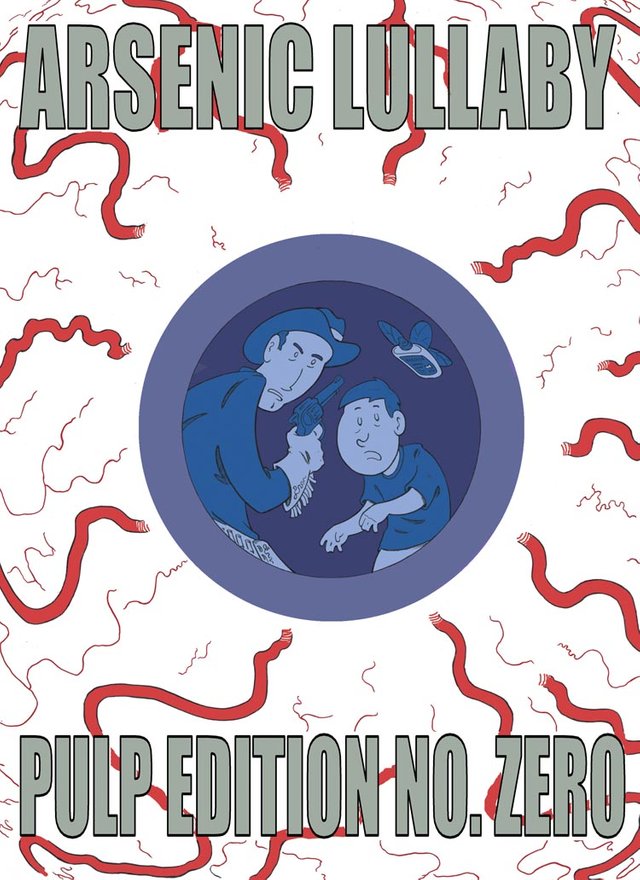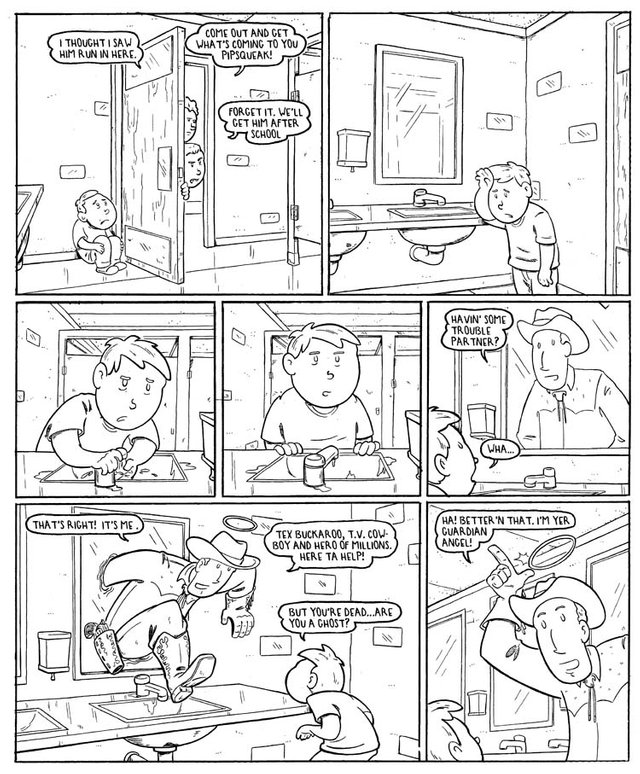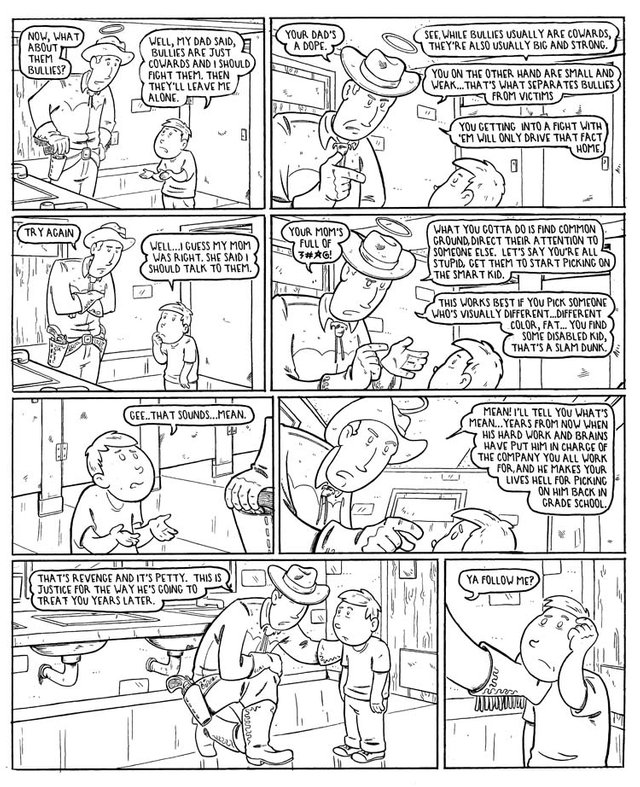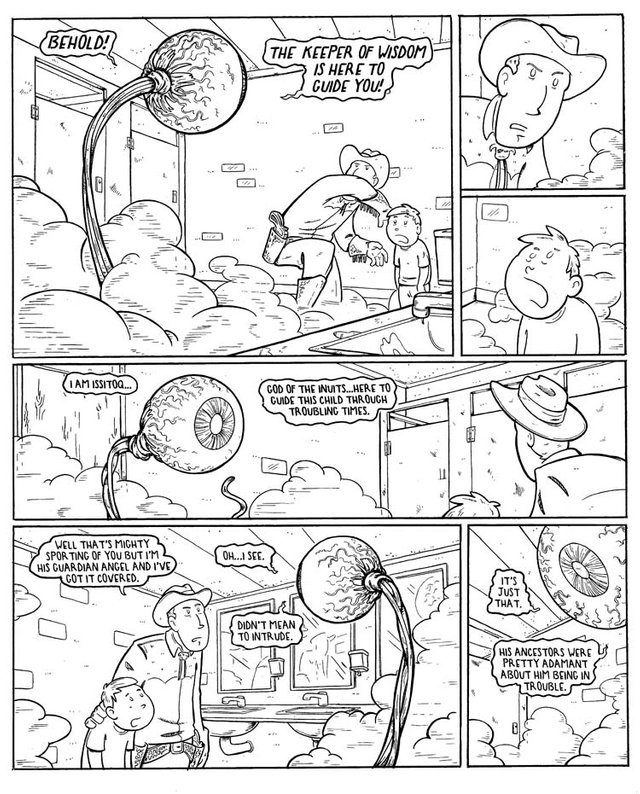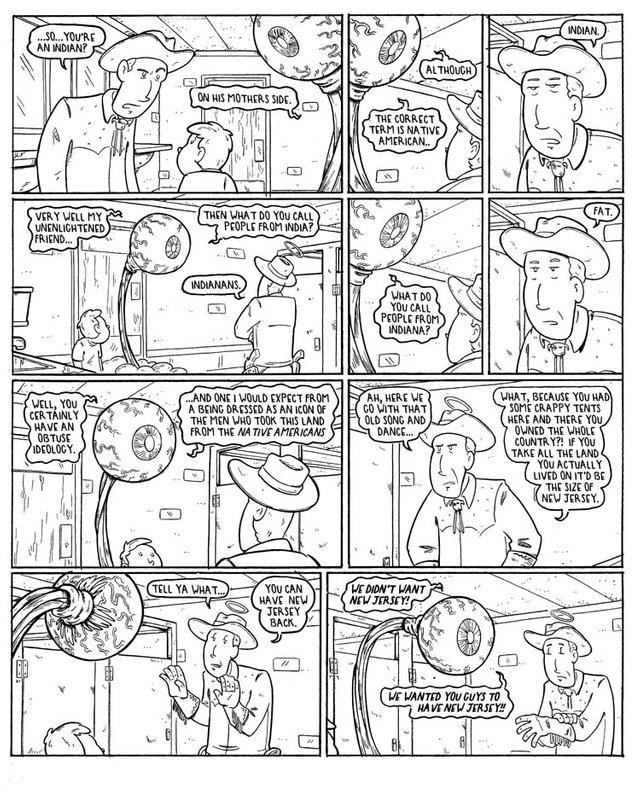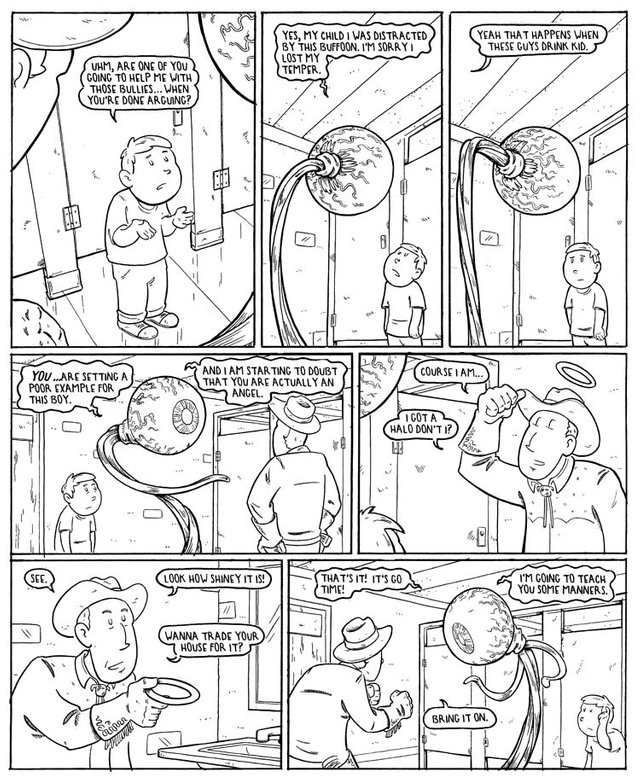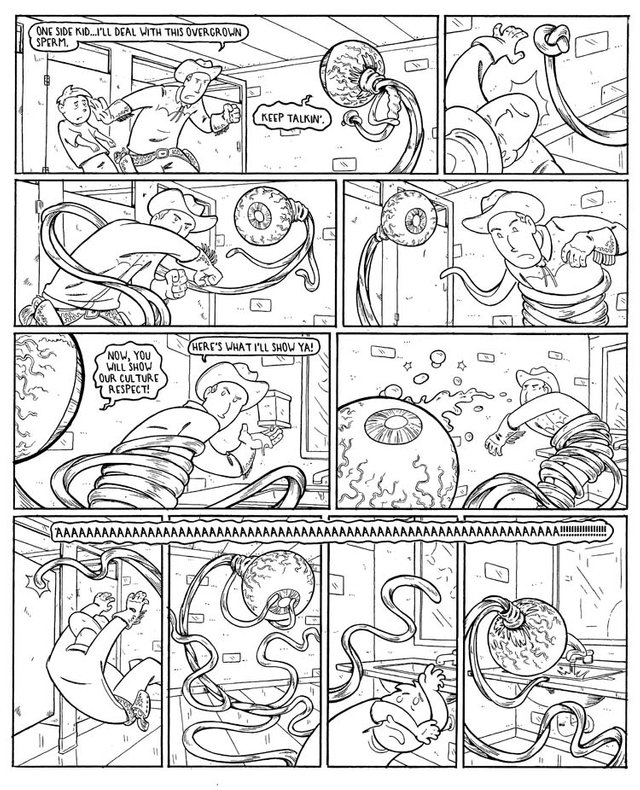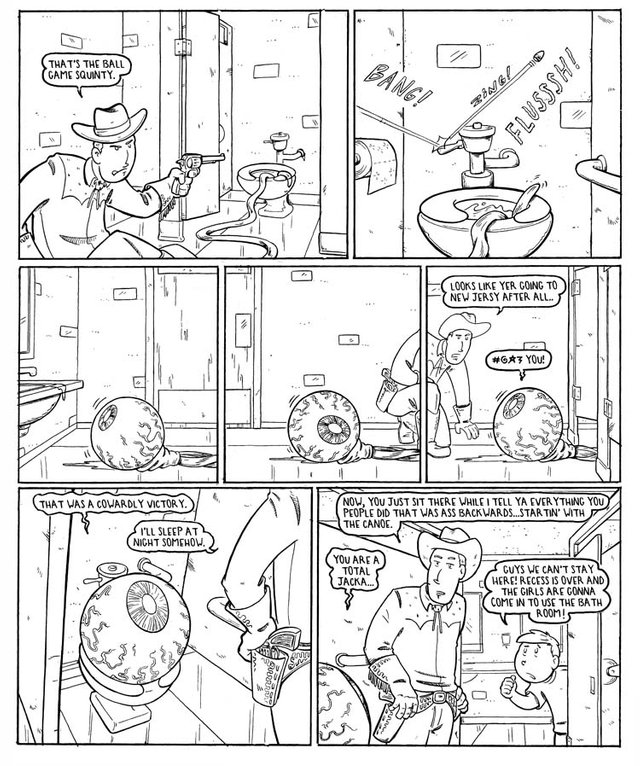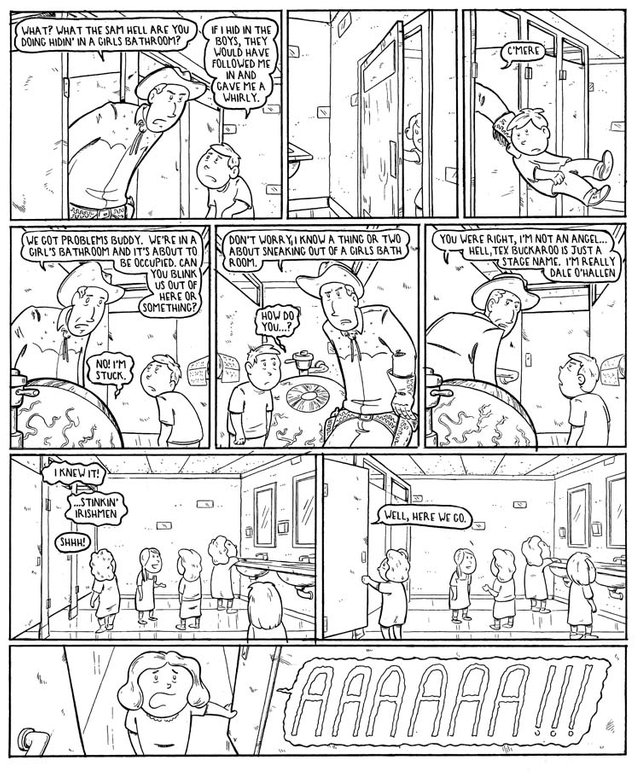 and..here's a couple other shorts...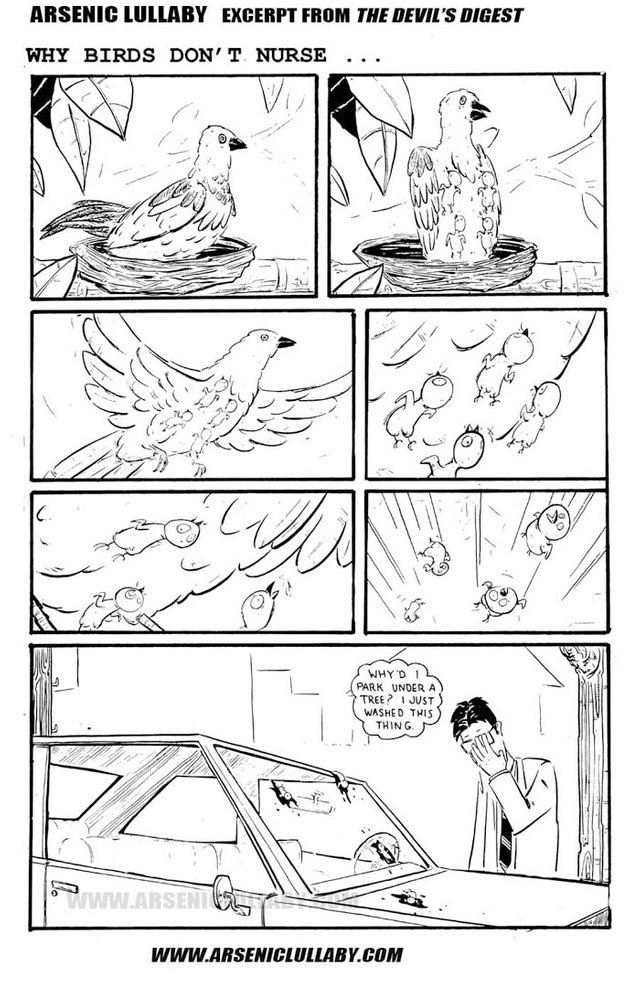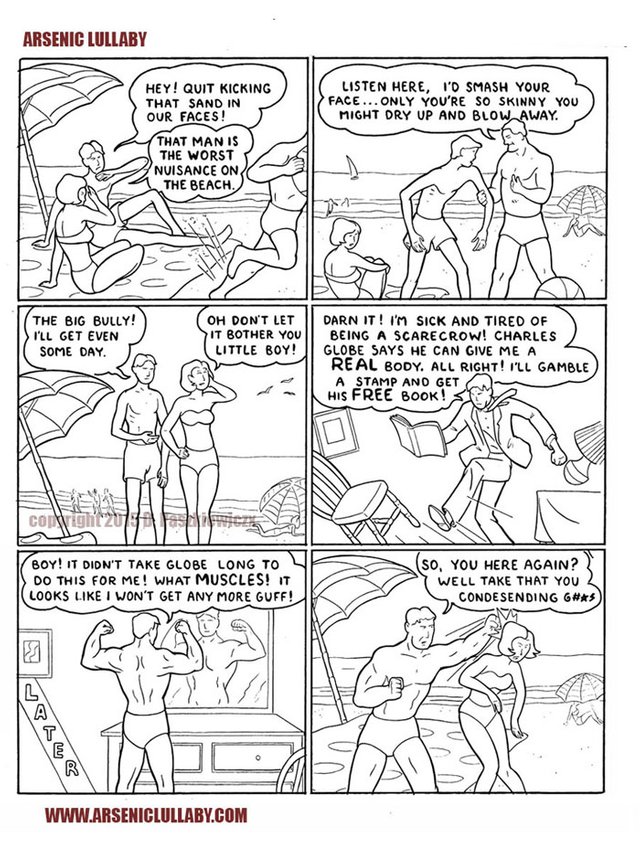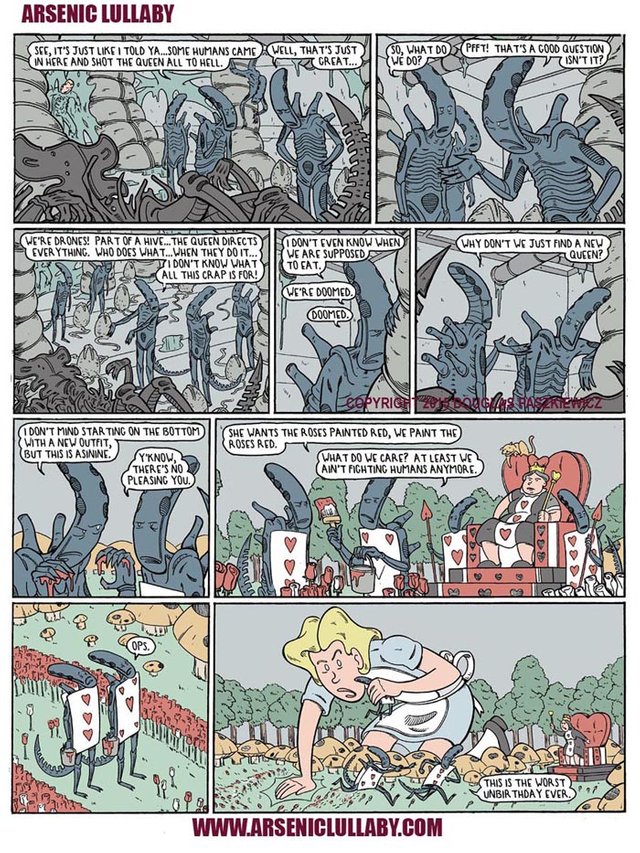 ...more in a couple days.
In the meantime you can always get physical collections at the Arsenic Lullaby website or just check out the site to see other stuff. www.arseniclullabies.com
AND I'll be at this here comic-con in a few weeks!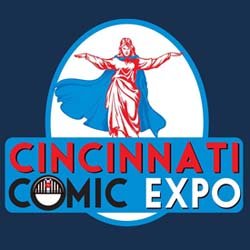 www.cincinnaticomicexpo.com
Also, the tags list on Steemit is generated by code...which puts tags up there based on ONLY popularity of use. You will notice that as of yet #comics does not exist there. So what we have been doing the past week or so is using the hashtag #comics every single time we comment on my posts ( or any other posts if you like). It doesn't matter if it doesn't make sense to use it...the code doesn't know the difference!
later...