Thanks for having me back at El Fumador's, it's great to be here, again.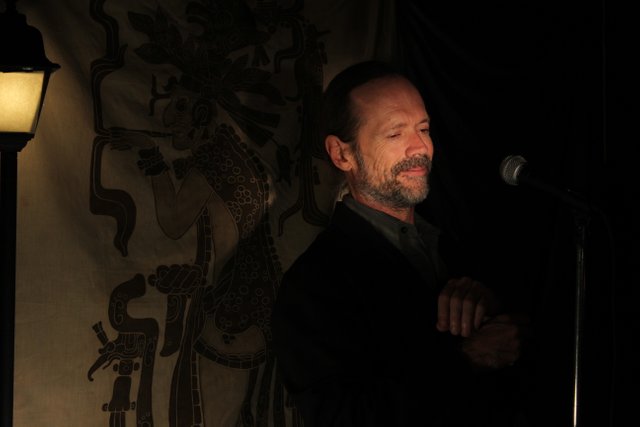 I'm back!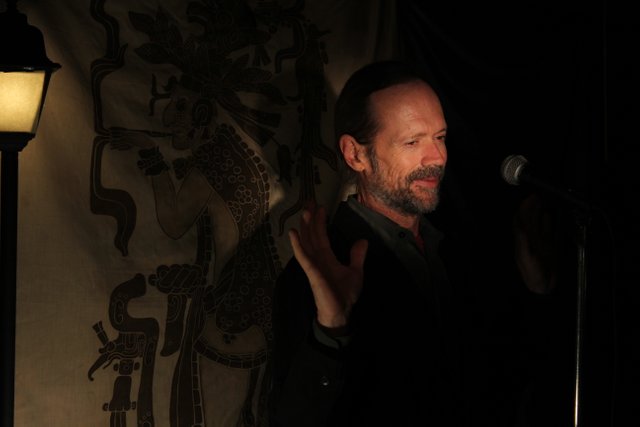 El Fumador! He really does have a thing that he does, doesn't he? He's 'The Smoker'.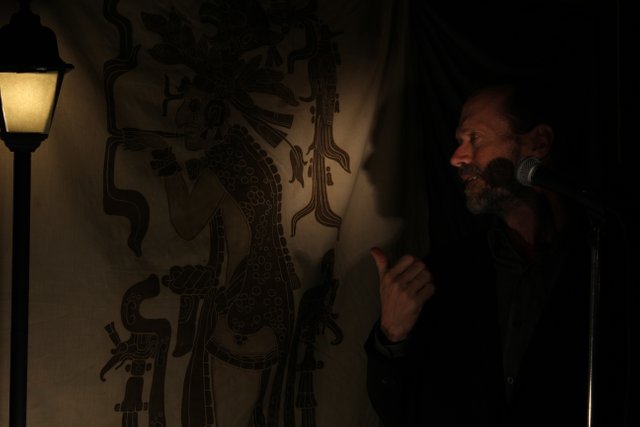 I like El Fumador's... I like a place that lets you smoke. Here, I think it's a requirement, you have to smoke here. I like that.
The place is cool... I bet I could light up a joint right here on stage, and nobody would say a word, that's how cool this place is. Check it out...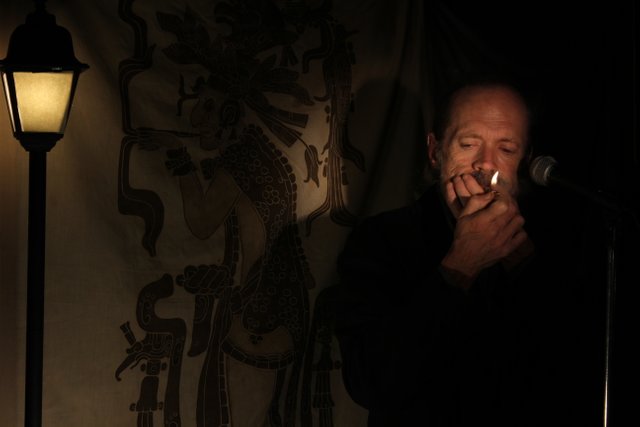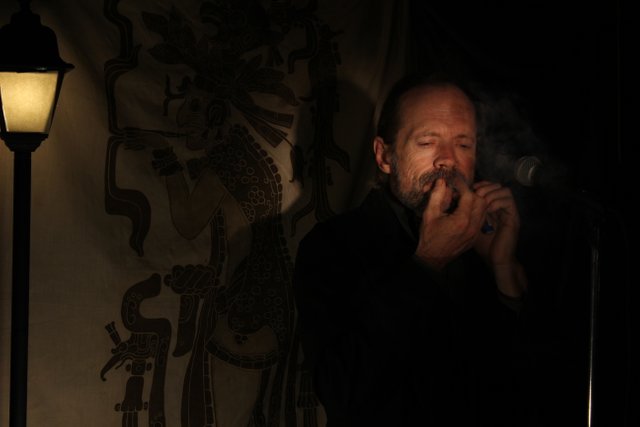 Old El Fumador is gonna come down from his upstairs office, "Say, what's up El Pablo Real... could I get a hit off that?"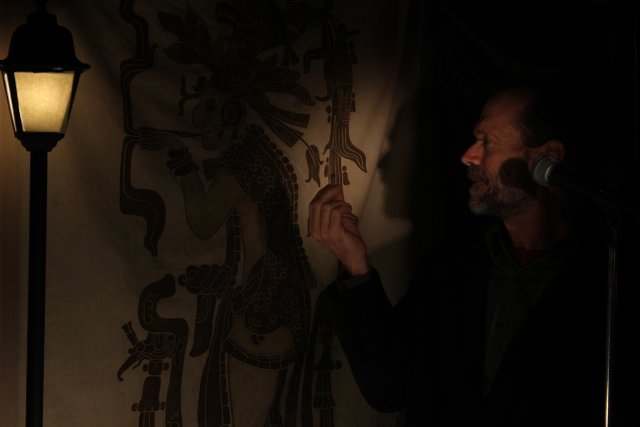 He calls me El Pablo Real. That's 'The Real Paul' in Spanish.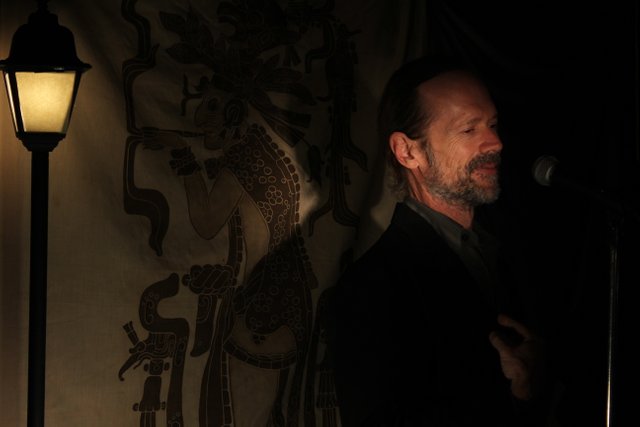 See, this is how the professional comedians do it, right here. I'm pretending that El Fumador is the owner of this club, and that we hang out all the time, gettin' high. It's known as drug-related humor, officially, but as you can see, it's also sidesplittingly hilarious comedy.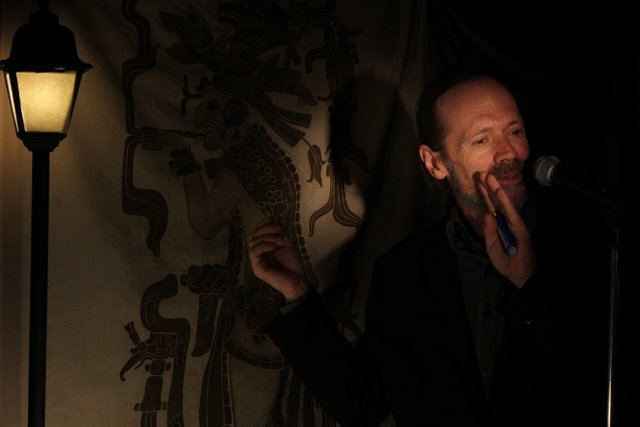 Another thing I like about this place, is they let me play my harmonica here on stage.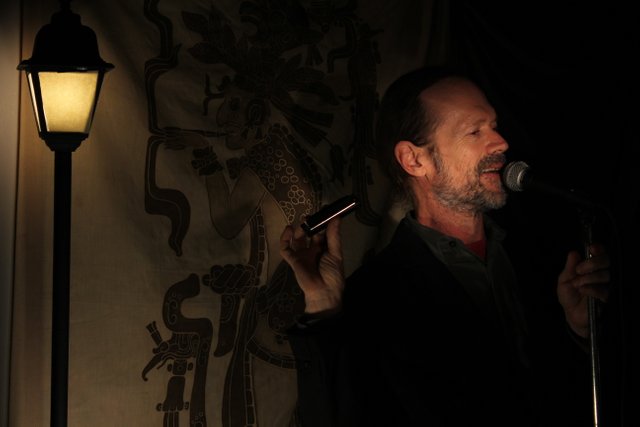 The harmonica is a dangerous toy, they say, when there's an "open mic" around. Where I come from, there's a five-day waiting period on the purchase of one of these bad boys. Don't worry, I've been playing with these my whole life. Check it out...

SCREEEE, Ungh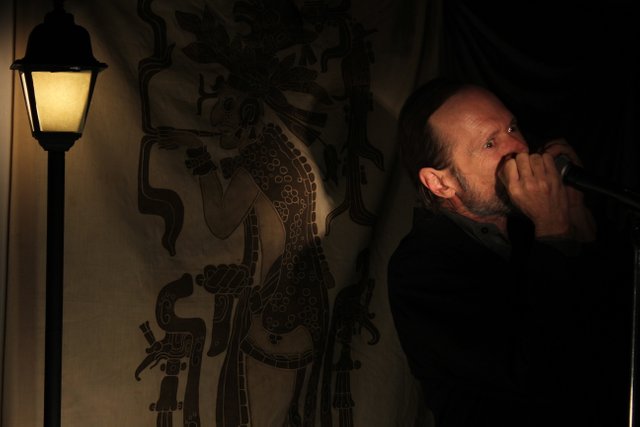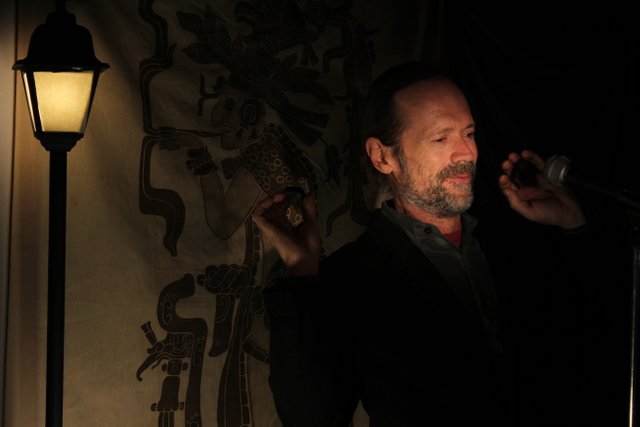 Sorry! That mic is PLUGGED IN this time... wasn't ready for that.

Now El Fumador's gonna come down from his upstairs office again, and give me that look. "El Pablo Real..."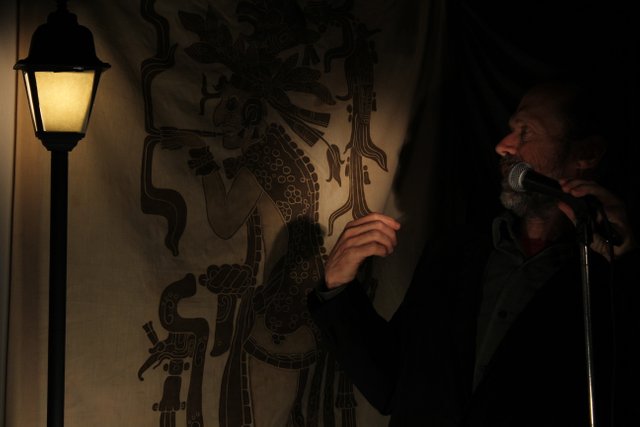 What? I just like saying it. El Pablo Real.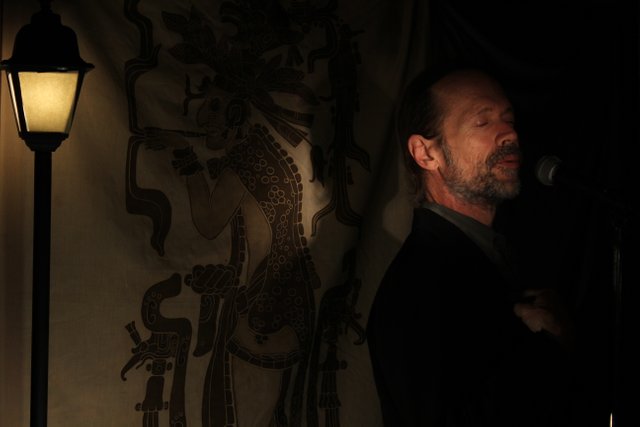 Now, you're all probably wondering, what's with the guitar? Well first, guitar players are cool, so check it out.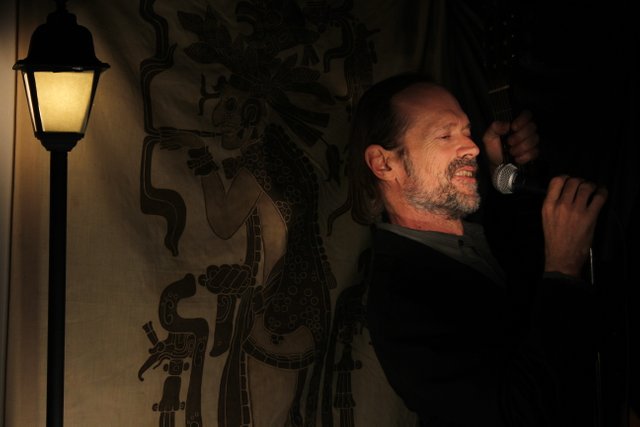 Hang on...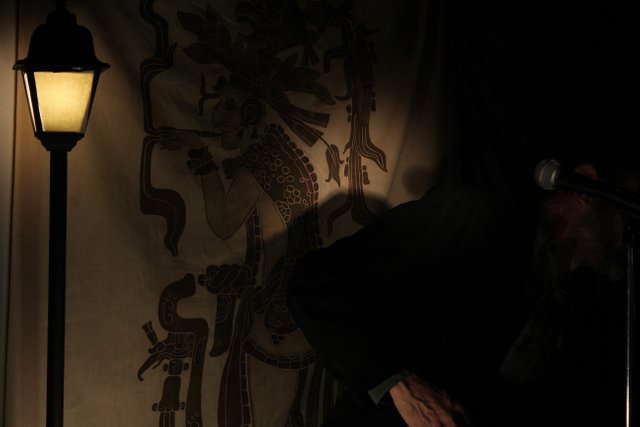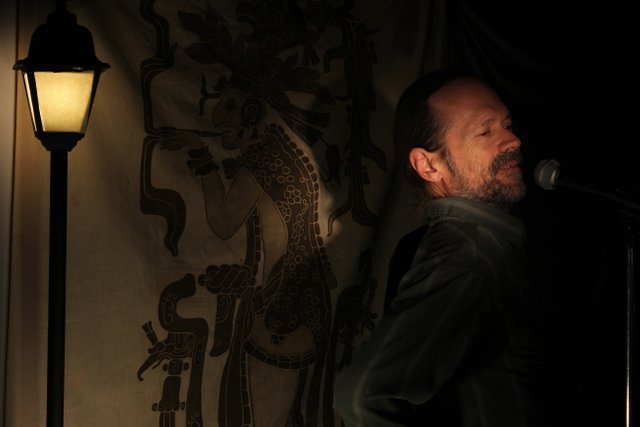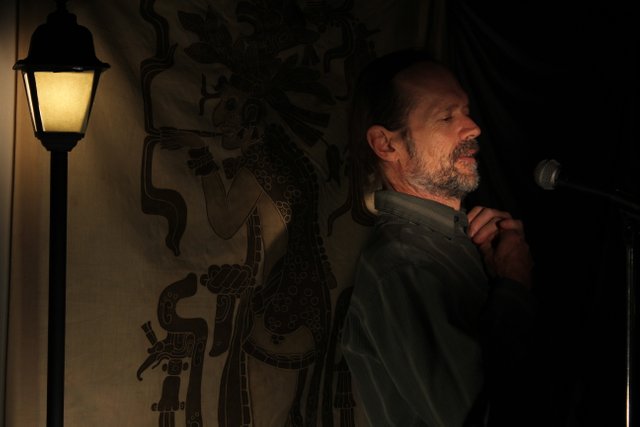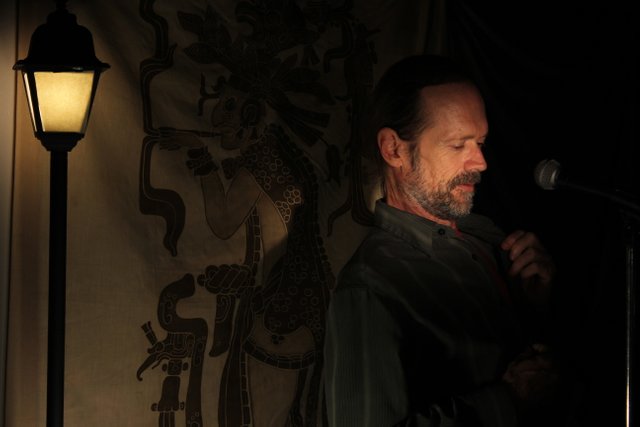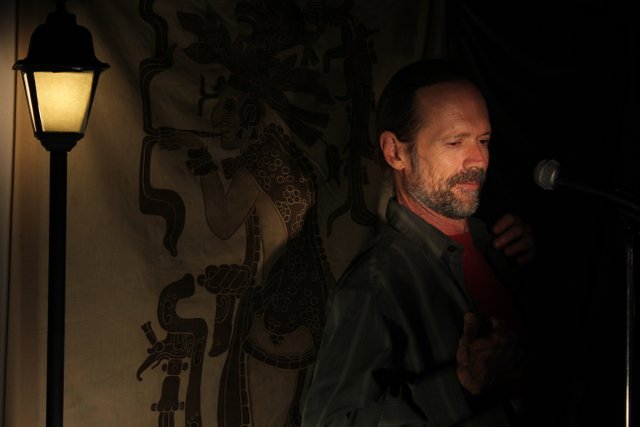 Now...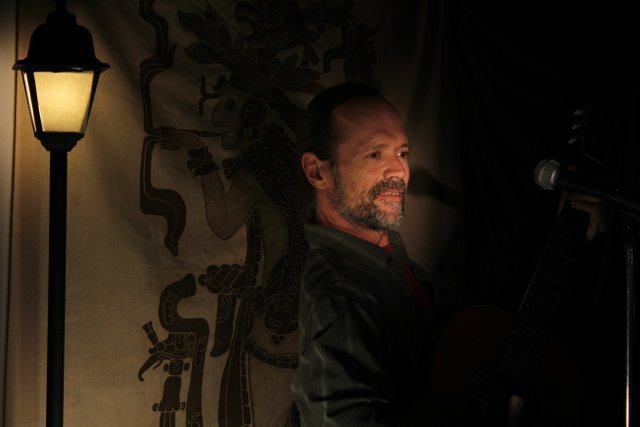 You know, I should have brought a stool, or a lawn chair or something, but cool right? I'm cool!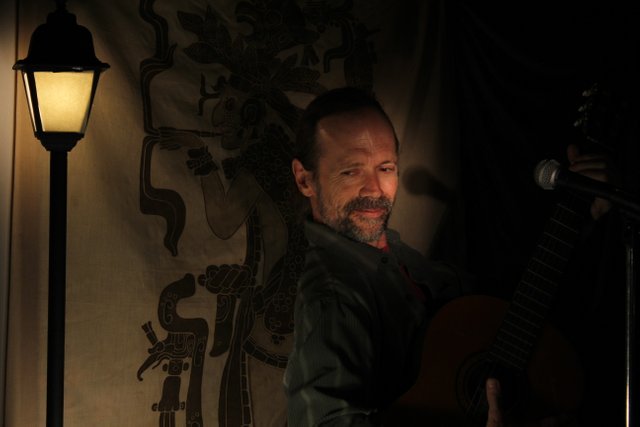 Thank you. You know... maybe I should have learned how to play guitar before I brought one on stage. Awkward!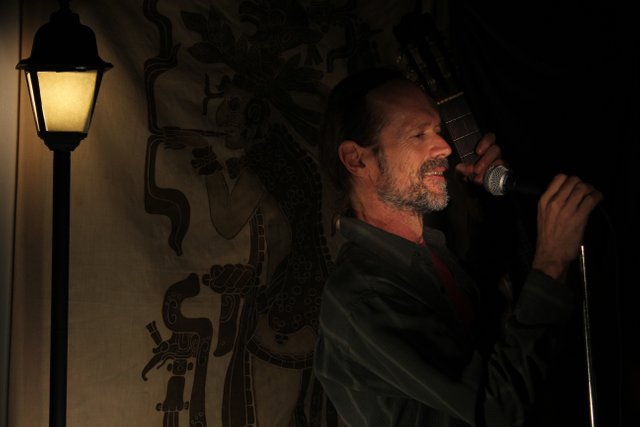 No, the reason I brought the guitar, originally I was going to learn how to play it, and I'd planned to learn the first chord of that one song, 'Yo mamma don't dance and your daddy don't rock and roll'.
Don't worry, I'm not gonna try to play it, it's not at all funny sounding, but...
It was gonna be, Yo MAMMA...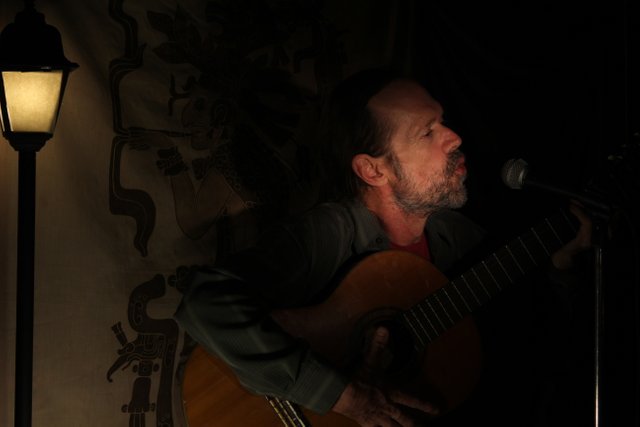 ...but then I would stop and tune the guitar...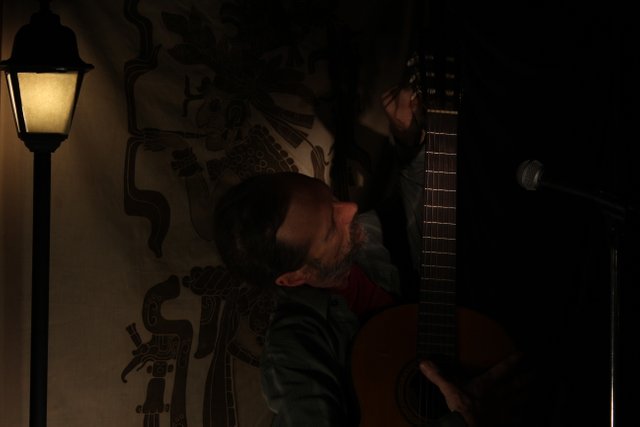 ...then Yo MAMMA... again...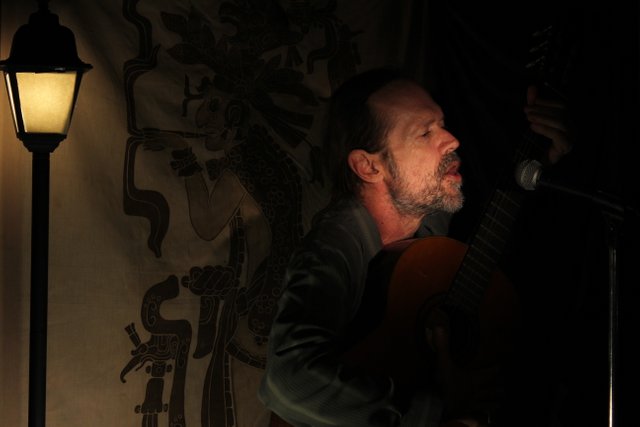 ...stop again, and adjust the mic.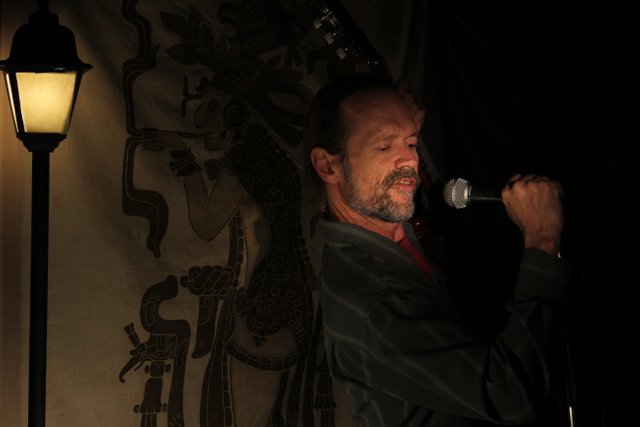 I estimated that it would start getting funny after about the seventh "Yo MAMMA", but what do I know? I'm no comedian, and I've never even met her.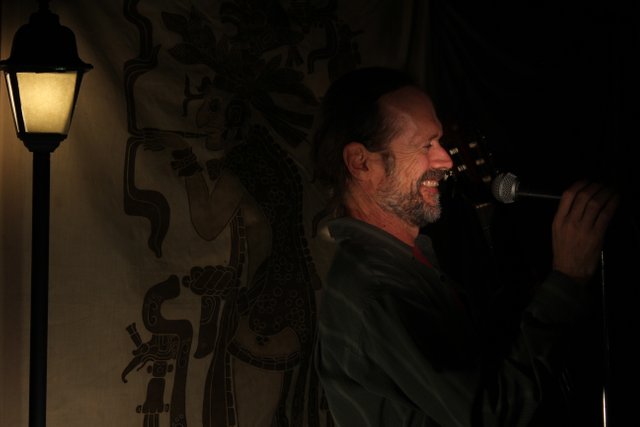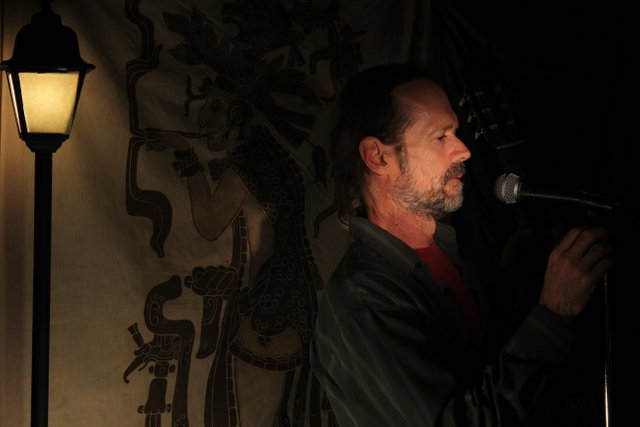 El Fumador comes down the stairs again, "El Pablo Real, don't you be talkin about my mamma!"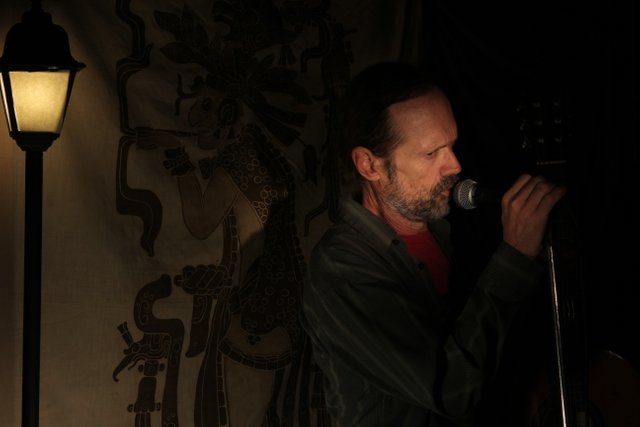 You know some people say that bombing on stage is one of my best bits, that nobody ruins a good joke like me. I think that's why they hire me here, it's great entertainment, I'm sure. I'll try not to disappoint anyone tonight.
This is a big night for me here on stage; I'm proud to announce that I was nominated for this Comedy Open Mic by my friend @nonameslefttouse, have you seen his stuff? I was thinking about doing one of those comedy roasts, where I would roast @nonameslefttouse mercilessly, but I just couldn't think of anything bad to say.
You must check out his page after this though. As an artist, his work has been compared to Dali, the Dali Llama, Dolly the Sheep, Pooh Bear, Fresh Prince and Fresh Llama Poo, among others.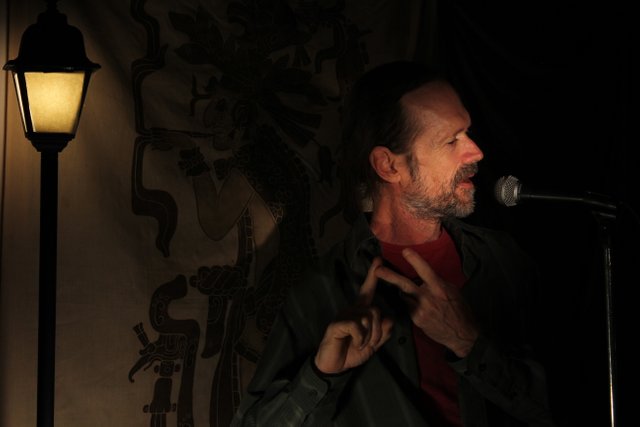 Artist, writer, comedian and part-time hit man, @nonameslefttouse kills onstage and off with his questionable humor, and aside from the language barrier (He's from Canadia) and his recurring murderous tendencies, he's pretty easy to get along with.
What else? Looks like I'm not going to have time to get out the accordion tonight, it would have been a riot, though.
They sold me this thing, called a capo down at the music store...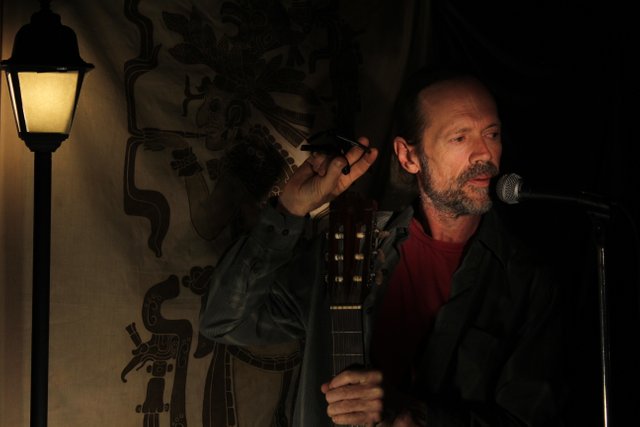 They said it was good for country songs. Kinda like, I guess...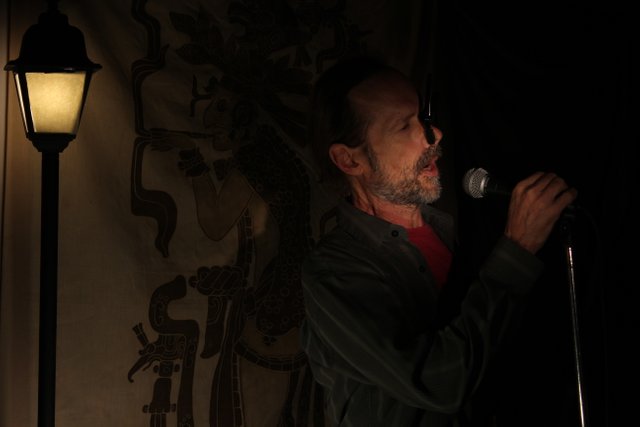 "Well I fount my old dog, she was two counties over,
in the bed of a truck with a hound name't Rover,
I said, 'Bitch- somethin, somethin'..."
Thanks... thank you. I made that up, I don't really have a dog.
Apparently, the capo helps the performer feel the pain of their country song. Ouch.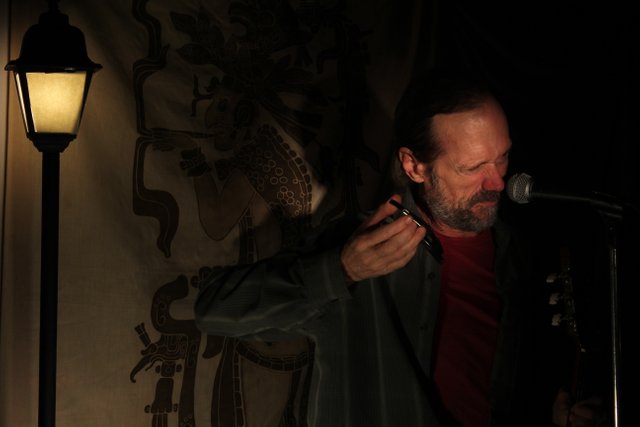 That's about all the time I have, I'd like to thank everyone for showing up, and thanks again to @nonameslefttouse for nominating me for this-- funny guy.
I'd like to thank the makers of this fine musical instrument... it says here it was built by...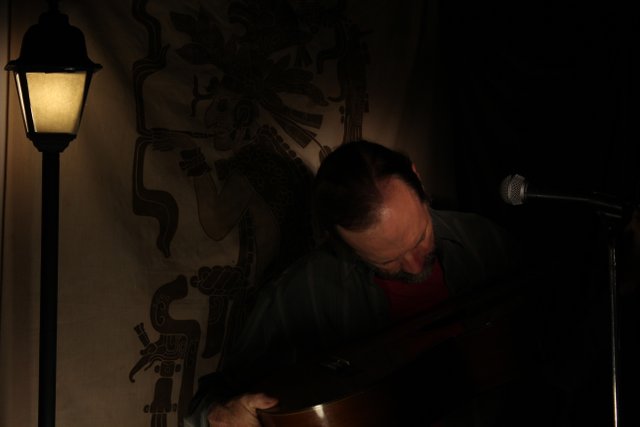 It says... YOMAMA, pretty sure.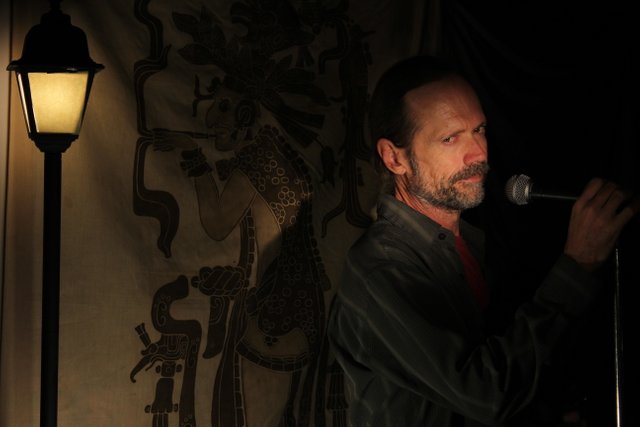 Thanks to El Fumador for having me here, I'm The Real Paul, and until next time, bye!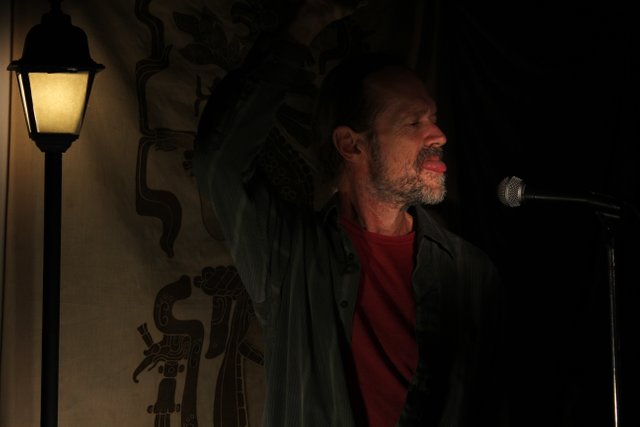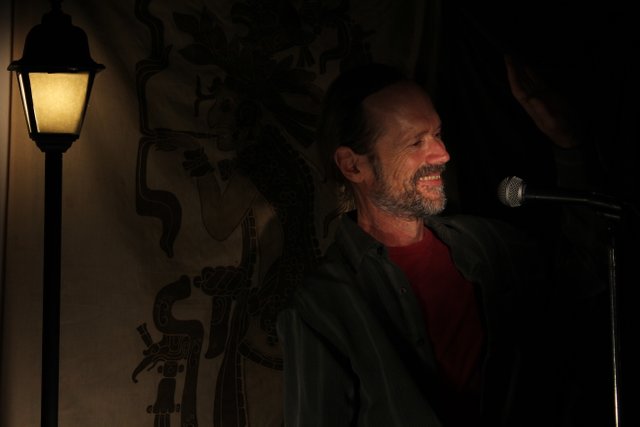 ---
As part of this #comedyopenmic thingy, I hereby nominate @jedau and @dreemit to partake in the show.
All photos above are mine, 2018, and all of the gags are mine, all rights reserved and all.
Here's a link to my first gig at El Fumador's: https://steemit.com/comedyopenmic/@therealpaul/the-funny-part-is-it-s-comedy-open-mic-round-18-live-at-el-fumador-s-with-therealpaul
For more details about #comedyopenmic here at Steemit, below is this week's description: https://steemit.com/comedyopenmic/@comedyopenmic/comedy-open-mic-comedy-contest-round-22