Greetings dear friends Steemians, and especially to the COM community.
Today I bring you a meme that I think can reflect many people who love Steemit, in such a way that anyone NOT Steemian can seem obsessive... But the truth is that this is a great world that few enjoy so: NO I DON'T CARE, I LOVE IT.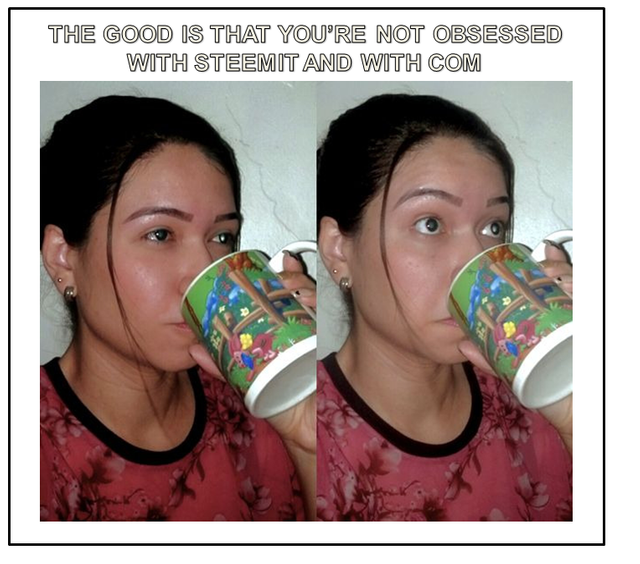 This is my entry for @comedyopenmic
Rules of the contest are here and the latest round is here.
I nominate @thepajaro y @cindyratia
Greetings and I hope you like my entry... See you!!!