Two days ago @dollarsandsense made a post for the comedyopenmic contest describing and mocking what he believes to be the 6 most useless majors.
(https://steemit.com/comedyopenmic/@dollarsandsense/6-majors-way-more-worthless-than-your-english-degree-comedy-open-mic-round-28)
The only problem: these are actually the 6 most important topics one could explore, and by making that post, he pushed people away from them. I decided something must be done to correct this, so here you go:
What most people don't realize is that there are actual aliens in space watching us, they're simply waiting for the right time to come down and take control. @therealpaul just hinted at it in his most recent post: https://steemit.com/anarchism/@therealpaul/imagine-if-this-was-your-first-time-to-visit-earth How did anyone not see the connection? I mean really, he made it quite obvious. Besides for that, @meesterboom has actually admitted to being in league with them, and you know that he knows what he's talking about, after all, Prince Harry actually gave him the nod recently: https://steemit.com/funny/@b00m/cheers-harry
And now that we've established the reality of their impending invasion, the reality of our impending subservience to our alien overlords, our original ideas of truly important subjects seem to pale, and we must reexamine our worldview. Now we may consider these 6 topics:
1) Popular Culture
You think this is unimportant? You think this is truly only proper for those still living in their parents basement? If our alien overlords ever tire of us, we will need to rebuild our culture, will need to get things back to the way they once were. For this we will need people to explore what makes up our culture in today's day and age.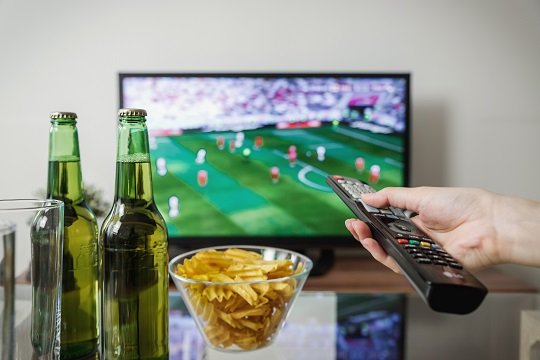 Pexels
Ha! You, foolish as you are, think this course is for the nothing's of today's society, of our day and age. In reality these people are those with the foresight to look toward the future and know what humanity will truly need. While you use your silly little business or macroeconomics major to make money and earn status which will be obsolete sooner than you could imagine, these heroes set aside their own needs for the good of society.
Besides, the government has been strong-armed into showing them what our culture is truly made of, and they need other, human students at these courses to keep things from looking too suspicious. Again, modern age heroes.
2) Nautical Archaeology
You believe the dean was on drugs when he created this course? You believe it unnecessary?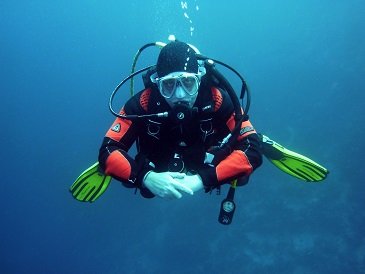 Pexels
Once again you prove your complete and utter ignorance, once again you prove yourself a fool. The only drug the dean had before this one was a shot to steady his nerves, for this was a bold, bold move. Not many people are brave enough to secretly act out against a higher authority.
This course was actually created against our alien overlords' wishes, the dean vanished mysteriously a few days later, but the deed was done.
With this course our leaders and great men search the sea-depths for spaceships which have crashed, we have evidence that one or two have crashed in the past, perhaps even a mothership. With these we can do research, perhaps find vulnerabilities in the spacecraft and in their fleet for us to use against them.
Failing that, the depths of the sea are an excellent place to flee when they take over for those among us brave enough to rebel. For that we must know what lies down there, what we may face. These mighty explorers risk their lives and freedom every day for your sake, and you dare mock them?
3) Canadian Studies
At this point I could make a joke about the Canadians actually being aliens, but this post has far too serious repercussions for such a thing.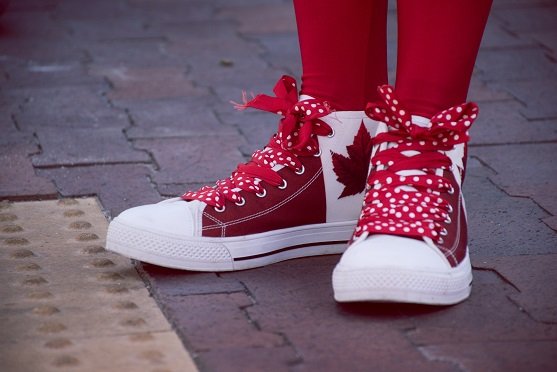 Pexels
No, the truth of the matter is that the Canadians are actually in league with the aliens, and there is therefore a distinct possibility that we will all be sent there when the aliens take over. The Canadians have sold their souls, given them to the devil himself, in exchange for a chance to be our masters when that apocalyptic day finally dawns.
I might have thought that the Canadians were the only ones able to defend themselves, but come on, they're Canadians! There isn't a chance in the world, or off of it. Besides, I've intercepted numerous communications between them and the mother ship. No, it's far too late. They've truly set their lots with them.
And the people taking this course simply have the foresight to prepare for the future. Wise, very wise.
4) Astrobiology
Need I say more?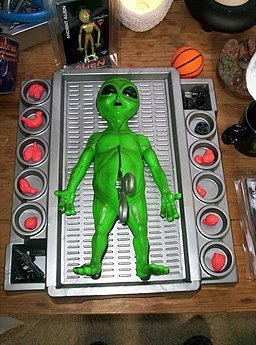 By Sand~commonswiki (Public domain), from Wikimedia Commons
5) Bagpiping
This course, of course, was actually assigned by our alien lords and masters. They rather enjoyed the sound of that Scottish music, rather logical, after all Scotland is the true holy land. They have therefore commanded that a number of humans study how to play these inspiring instruments properly, to entertain them when that fateful day finally dawns.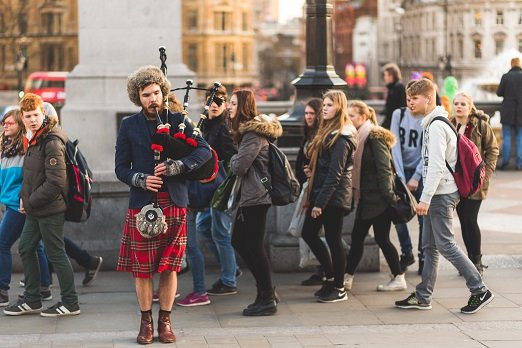 Pexels
The people who do this are volunteering their lives and livelihoods so that our alien masters are happy. If they were not, well then, I suppose I can just say there would be consequences. There may also be an aspect of looking out for themselves, as entertainers of the great ones they'll be in excellent positions when the day comes.
I've also heard rumors that there are agents of the rebellion in this class. They want an in to the alien homes, and a way to distract them if things go wrong.
And finally we reach
6) Puppet Arts
Yeah, this one is just for the creepy. I really have no idea, though I do think I may sign up soon if my job at Area 51 falls through.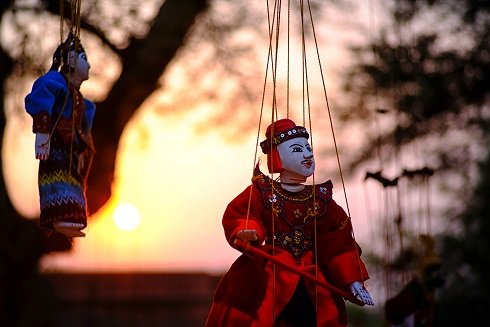 Pexels
Random words under post: Yeah, this was my attempt at an @prospiracy, though I think he does it slightly better. All pictures stolen from @dollarsandsense's post. Note to our alien overlords: this was not intended as any disrespect to you, almighty masters. I simply wanted to let the world know the truth of your greatness.
oops. I suppose this does count as a submission, so I'll nominate @yallapapi and @digitaldreamer