Source
When we last left off, we revealed that bad information led us to fill out two permit applications. We also discovered that we could have a basement and effectively double our living space. We decided, from here on out, we would just have to talk to the right people from the beginning. We would soon discover that sometimes talking to the right people still isn't enough and we would have to ask a load of questions to get anywhere fast.
The conversations I am about to share are so ridiculous, they might as well be an Abbott and Costello routine, which is why I decided to take @granolalight up on their invitation and have a little fun by tying this post into the Comedy Open Mic Round 16. If you want to join in, read the rules here.
The following is a loose account of my communications when the county returned my call.
With Matthew working during the day, I often need to make calls to the county on his behalf to gather information. This was one such occasion. After speaking with a concrete supplier Matthew asked me to follow up with the county about their basement regulations, specifically how the insulation was to be installed.
Phone rings
Aimee: Hello, Aimee Speaking.
Moe: Hi Aimee, this Moe calling from Noname County, you had some questions for us?
Aimee: Hi Moe. My husband and I are getting ready to build a house in the county and we wanted to confirm a few details. He was wondering what your regulations on regarding insulating the basement. Is the insulation required to be on the inside of the concrete wall or can we install it on the outside between the concrete and the dirt?
Moe: You're building a house? Do you have your building permit yet?
Aimee: No, we're in the process of filling out the paperwork but we wanted to clarify a few things as we line up our contractors.
Moe: Okay. Well, just so you know, it's very important that you have your permit before you start building. So, you're wondering about the basement insulation? That's a complicated topic and there are a lot of new energy code regulations that you need to be following. Are you building your house yourself? Because it's very important that you follow these regulations, otherwise you won't pass inspection.
Aimee: Okay, that's good to know. That's why I am calling, I want to make sure we're taking the proper steps. So, in terms of insulating the basement, what are the regulations on insulation? Does it have to be installed a specific way? Can I find the information about the energy code on the county website?
Aimee's thoughts: Wow, we are actually going to have to put on a whole pot of coffee and really figure some stuff out!
Moe: Oh, it's not a county regulation, it's a government of Alberta regulation, which is why it's so important that you meet the energy efficiency requirements. Are you at a computer? I'll send you a link to the energy codes right now, it's crucial that you read this information before you begin.
Aimee: Oh, okay. Yes, I am at my computer. Yes, I see your email, I will take a look right now.
Pause while scanning energy code information page.
Aimee: Um, I don't see anything regarding basements. Can you point me in the right direction?
Moe: You know what? I'll actually send you the checklist you'll receive when you get your building permit, it will walk you through the energy efficiency standards. Keyboard clacking. There. Did you get it?
Aimee: That sounds great. Yes, I see the email. I will definitely have my husband review the document to make sure we have everything in order. So, this document will break down what we need to do with the basement to meet the energy standards? It explains how we need to install the insulation?
Moe: Yes, so be sure you read it because the new energy code is very complicated and you need to meet the standards if you want to pass inspection. Well, actually, you know what, what it really boils down to is that your basement has to have an R value of 20. Now, how you get there doesn't actually matter just as long as you reach an R value of 20. You can have 2 by 4 walls, or 2 by 6 walls. You can have the insulation on the outside of the concrete, the inside of the concrete, or half and half if you really wanted to.
Long pause of silence...
Aimee: Uh, okay. That sounds good. Thanks for your time.
Aimee wonders if she's missed something. That didn't seem so complicated after all...
Moe: No problem, happy to help.
click

---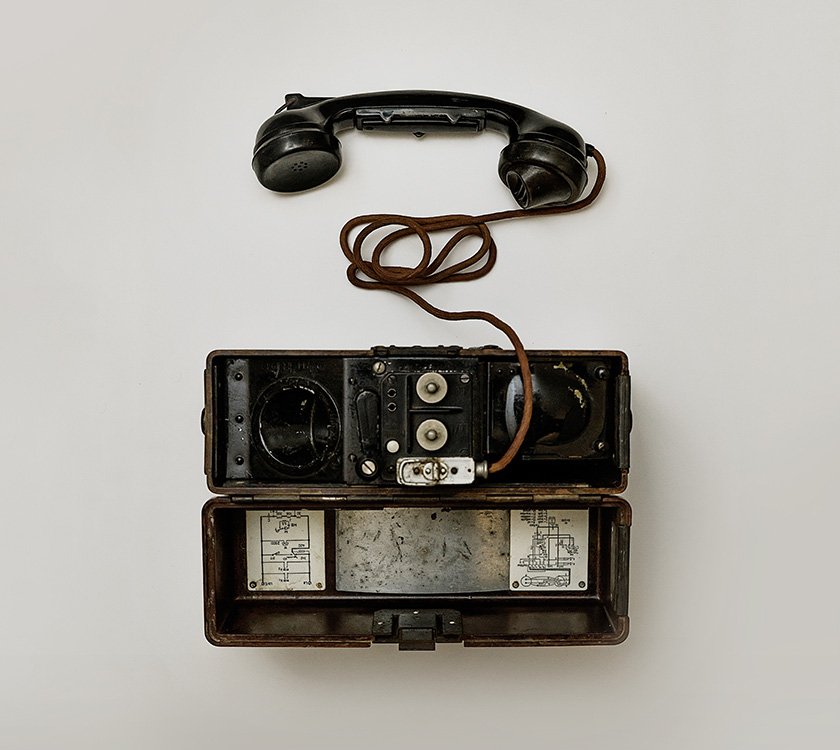 Photo by Alexander Andrews on Unsplash
The more we talk to the county, the more we wonder how they actually function. Sometimes, I wonder if the day-to-day proceedings down at the county office is like a scene out of a The Three Stooges episode.
Later that week, Matthew and I sat down and reviewed the building permit application. We wanted to make some serious headway on the paperwork and decided to write down any questions we had so I could call the county the following day to clarify. The first county staff member who called me back was very friendly and helpful. She assured me they they want us to get our permits and build a house so they'll work with us to make that happen. She even said if the permit application wasn't complete they would just work with us to get everything in order instead of forcing us to pay and apply again. Sweet. She even encouraged me to keep calling. You can call a hundred times if you have to, that's what we're here for. We want to help.
I will spare you the boring details of that conversation though. There were a few questions she wanted me to have answered by her inspector, so I took his number and proceeded to follow up. Here's what happened...
The following is a loose account of my communications when the county returned my call.
Aimee: Hello, Aimee Speaking.
Larry: Hi Aimee, this Larry calling from Noname County, you had some questions for us?
Aimee: Hi Larry, yes, I spoke with Curly earlier and she wanted me to follow up with you about some of the questions I'd asked her earlier. My husband and I are building a house in the county this year and we're filling out the permit application now. We had a few questions about what's required on the application.
Larry: Sure, I'll see how I can help.
Aimee: Okay, so the first question I have is about the smoke and fire alarms. The application says that we need to show where they are on our building plans and we noticed that the architect didn't add them in. But, since they're not wired into the house do you need that information? We were planning on picking ours up at a hardware store and installing them once the house is built.
Larry: Oh, no. They need to be wired into the house now. The Alberta Safety Act changed just last year and they need to be wired in. You'll need one in every bedroom, one in the main living area and if there is a hallway between the bedrooms and the living area, you'll need one there too. Is there a hallway between the living area and the bedrooms?
Aimee: No, there isn't.
Larry: Okay, then you can disregard the hallway alarm but you'll need all of the others. I'm not exactly sure why you're asking about the alarms though, it's all in the paperwork.
Aimee: What paperwork? I am filling out the building permit application now and it's asking to have the alarms listed on the house plans which is why I am asking. Don't I need to show where they're going to be to have the application approved?
Larry: Sure, but I'm not sure why you're so concerned because it's listed in the paperwork.
Aimee: Right, I need to submit where they're going to be placed so we can have the permit approved? So, can I just write in where we'll install the fire alarms after the fact or do we need it added to the plans by the architect?
Larry: Yes, you can draw it in on the plans if you want but we give you that in the paperwork.
Aimee is now unsure what Larry is referring to because, other than the checklist she is reading from, there is no other paperwork about the fire alarms.
Aimee: Okay, well next question I guess.
Larry: Sure.
Aimee: The building permit states that we need a Radon Gas Plan. Can you tell me what that entails? What exactly do we need to submit?
Larry: Again, I am not sure why you're asking this question because it's all in the paperwork.
Aimee is also unsure why she needs to submit this information if Larry is certain they already have the information they need.
Aimee: I am looking at the building permit application right now, and it states that we need to include a Radon Gas Plan. So what exactly do you need? Does this need to be a written plan?
Larry: No. To deal with radon gas you'll need to have a four inch pipe running from the middle of your basement into your mechanical room where it will meet with some radon rock. Well, it could be radon rock or washed rock. Washed rock is essentially the same thing except it's not white and it's cheaper too. Either will work. Are you putting in any in-floor heating? Because you'll need to take that into account when you're installing all of this.
Aimee: I'm not sure if we're installing in-floor heating but I'll make a note of that. So, do I just put in writing that that's what our radon gas plan is going to be?
Larry: I'll tell you what. Locate the center of the basement and draw a circle. Then draw two lines, like a pipe, towards the mechanical room. Then draw another circle and write radon rock in the last circle. But, I really don't know why you're asking this information because it's in the paperwork.
Aimee is starting to really wonder what damn paperwork Larry is referring to.
Aimee: That's it? That's the Radon Gas Plan?
Larry: Yes. And you'll find it in the paperwork.
Aimee: What paperwork? The only thing I see about radon gas on the building permit is the question about the plan.
Larry: When you receive your building permit, we send you additional paperwork that outlines the standards you have to follow to install your fire alarms, carbon monoxide detectors, and radon gas pipe. Which is why I don't know why you're asking these questions. After you get your permit we explain how to do all of that.
Long pause.
Aimee: So, even though the permit application requires us to submit those components to get the permit, you give us the exactly what we need to do once the permit is approved?
Larry: Yes.
Long Pause.
Aimee: Okay then. Thanks for your time.
Larry: No problem. Bye.
click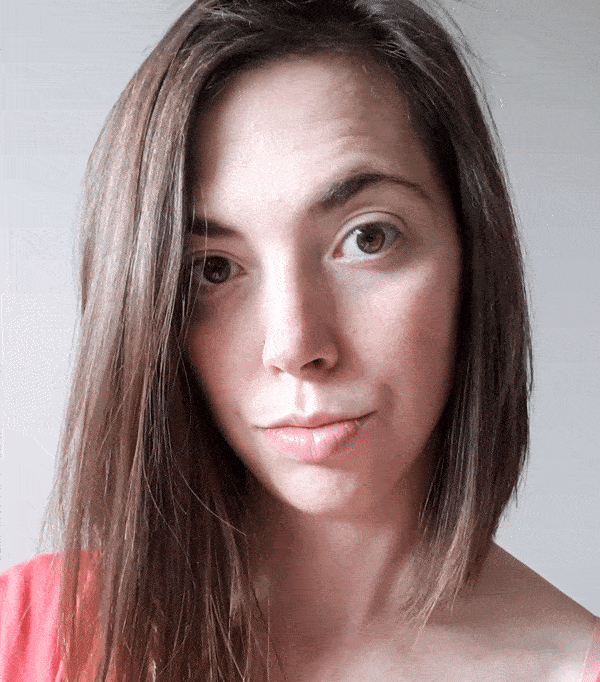 What I look like after talking to the county
---
I am now about five phone calls deep with the county and the calls just keep getting better. I am quickly learning that the left arm of the county has no idea what the right arm is doing. From here on out, our best course of action seems to be to just keep making calls and asking questions. Eventually, we'll have to figure out how to get this house built, right? Right?
I have a feeling that @iamstan and @freedompoint may have also encountered some comical experiences on their homesteads that they could also share.
---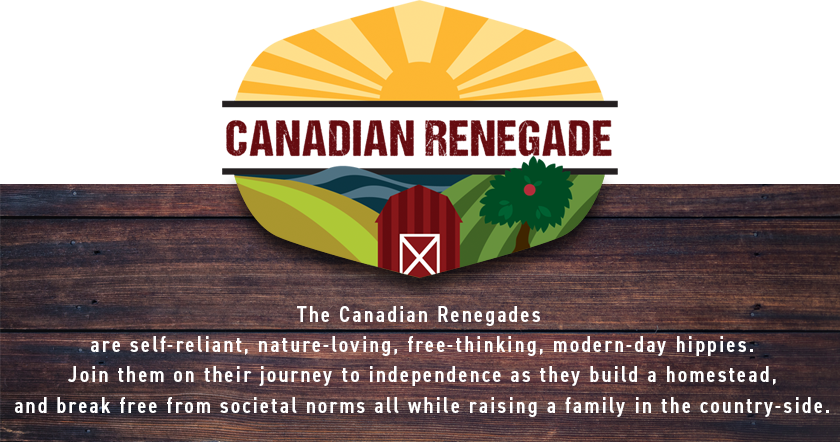 ---
Thanks for reading everyone! Please upvote, follow, and resteem to support this work. As always, comments are welcome.