If you have been following my Blog you would know that I am documented my Journey to a healthy life.
My goal is to lose over 150lbs this year... To that end I need to watch my calories and salt intake....
So it was a banner day Sunday after getting a full day out with some exercise, when I got home I rewarded myself with a delicious dinner of home made Tuna Sashimi with my special recipe Homemade Chunky Guacamole.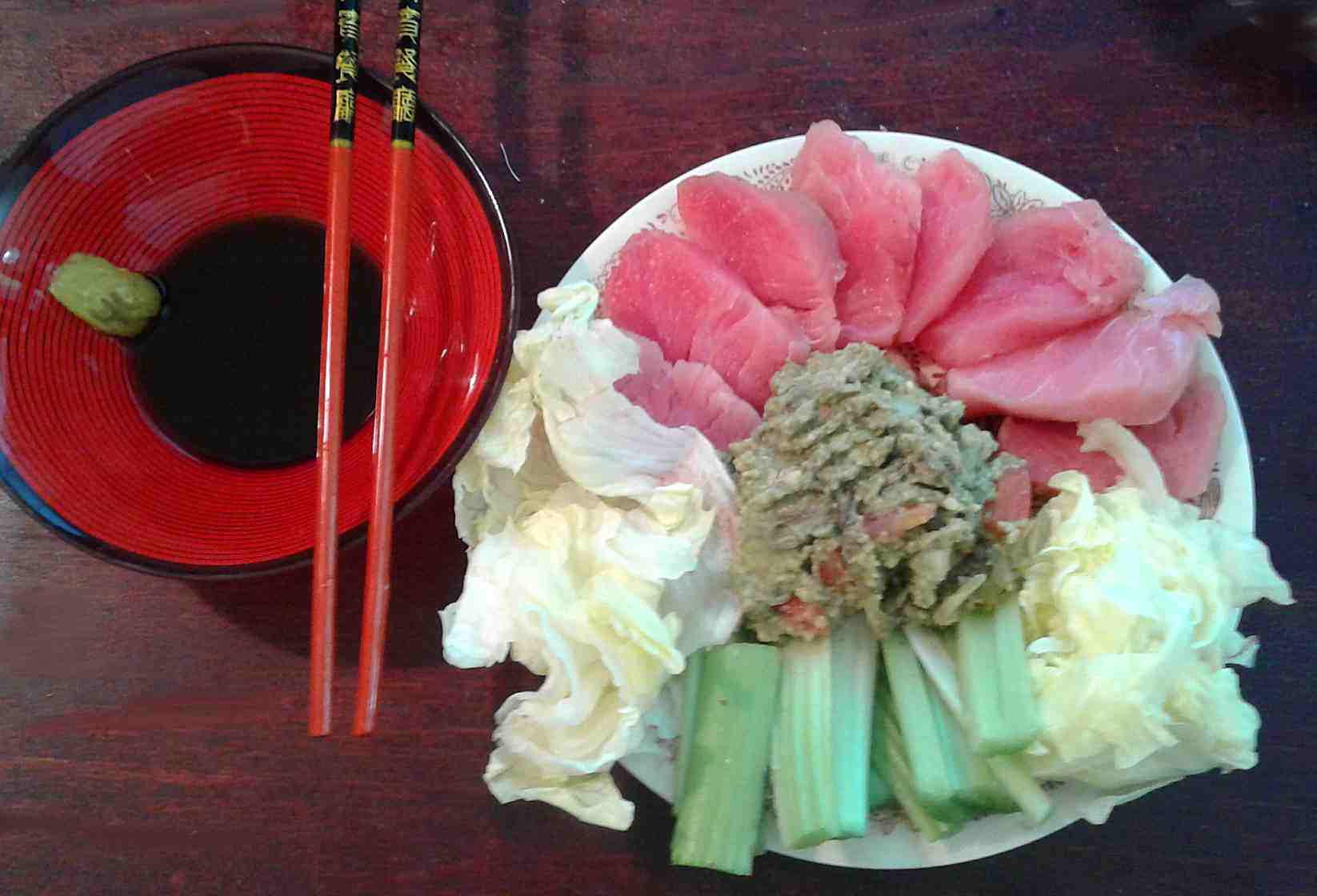 (note the Soy is a lower sodium smooth Korean Brand) yummy and less than 500 calories!
Note no rice just protein, vegetables and fruit (avocado and tomato).