---
Here I am trying my hand at editing again.
I had a very bad camera day yesterday – not one of my photos was in focus. I'm perplexed as to the why, what happened question.
Coloring with pencils has always proven relaxing for me and I now I find satisfaction with digital art as well.
So, today I will reset and get out there again before the big storm arrives. We are getting the tail end of Alberto. I'll try to photograph a walk around my neighborhood.
I love my photo of this woman. She was checking out her purchases at the local nursery. Her beautiful ginger hair and purple top fit into the setting and was the thing that caught my eye.
Each edit changes the mood in the photo. Do you see it?
---
I stalked her in the grocery store:
her crown of snowy braids held in place by a great silver clip,
her erect bearing, radiating tenderness...
beaming peace like the North Star.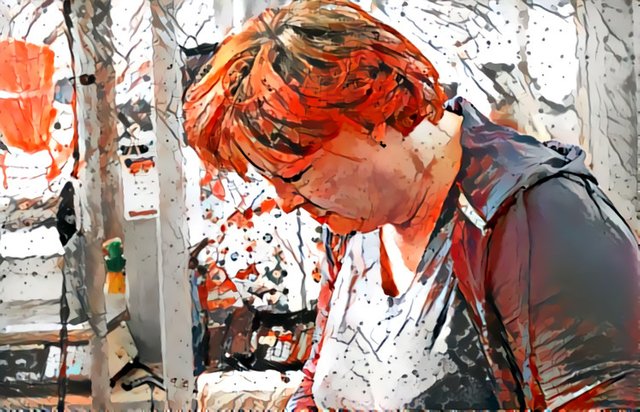 I wanted to ask,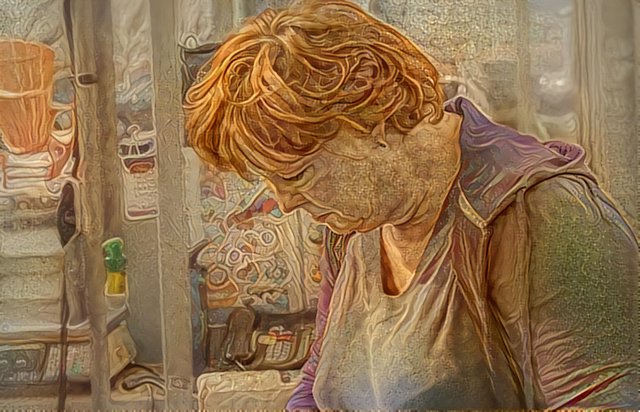 "What aisle did you find your serenity in,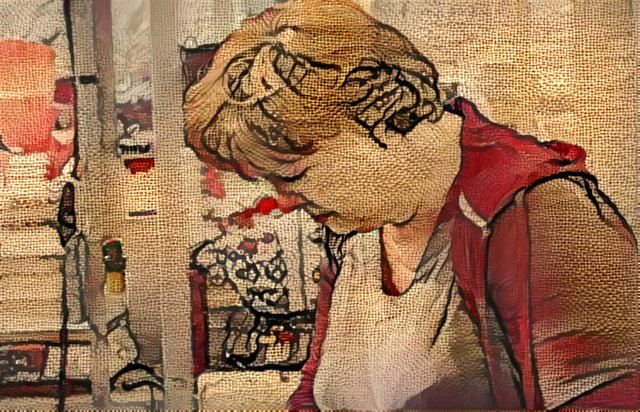 do you know how to be married for fifty years or how to live alone,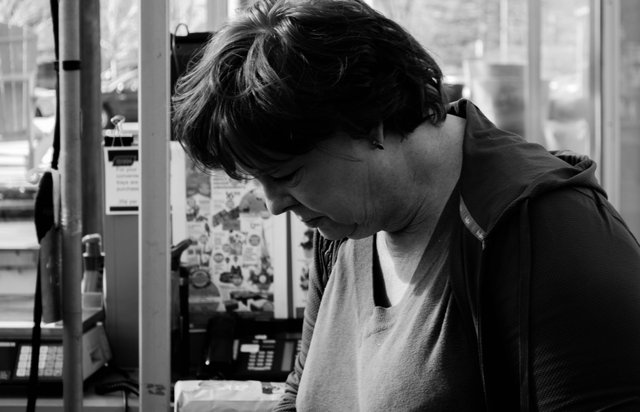 "Excuse me for interrupting,
but you seem to possess
some knowledge that makes the earth turn and burn on its axis—"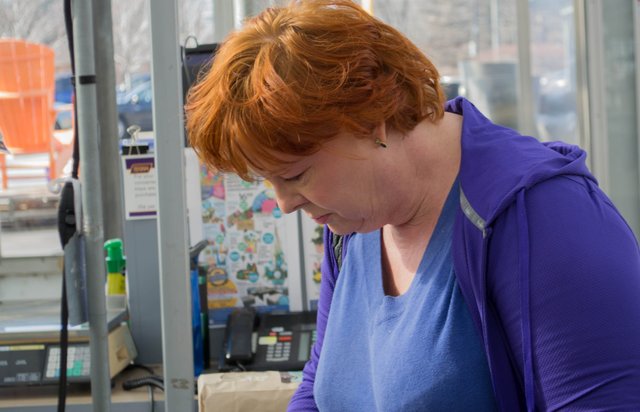 But we don't request such things from strangers
nowadays. So I said,
"I love your hair."
Alison Luterman, I Confess
photos by

Nikon D3100
Nikkor Lens 55mm f/1.8
Adobe Lightroom
©All rights reserved, 2018
Thank you @juliank
for initiating the Monday to Friday photography contests.
---
an important reminder
---
The posting key is used for signing into your account and for posting.
The active key is used when you make a transfer of your money, place orders in the internal market and to vote for witnesses.
The owner private key is the master key for the account and is required to change the other keys.
Do NOT give this key to anyone, EVER. No matter who they are and how many times they say it's okay to do so.
Keep it offline as much as possible.
Keep it in a safe place, on paper and one other place.
The Keys are found in your Wallet - to the left in a tab named Permissions.
If you are ever in doubt about giving keys to third party apps or someone who asks for it, go to Steem Chat and inquire at #steemabuse or #help.
---