Colorchallenge-Monday Red Cherry red
It's time for cherrys this time of the year around here.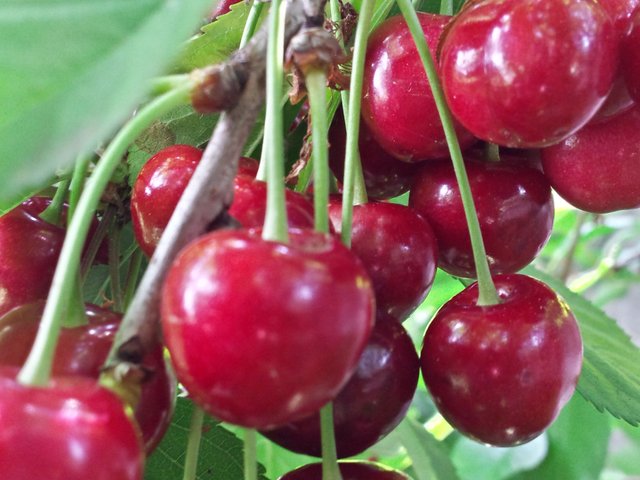 Although you don't get a very big oportunity to eat them, because they get filled with bugs. All of them will have a worm inside after one week 😂
You can see them here probably celebrating a newborn fly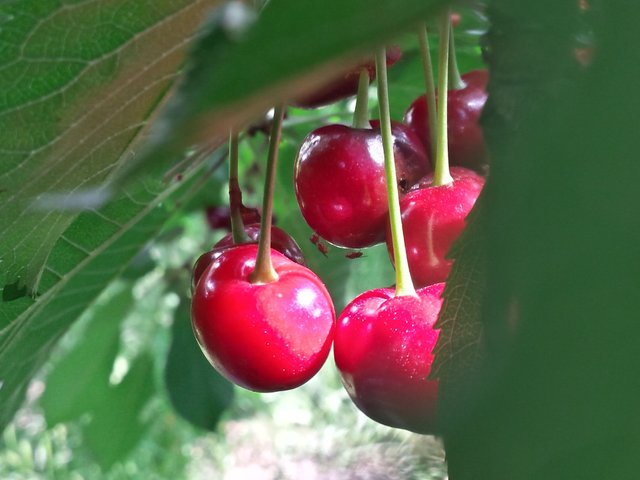 I don't know why that happen, I remember as kids we used to go and steal them from other people (just because they tasted better that way). No bug at the time. It must be some kind of new mutant fly. The cherrys are not going to last long this year anyway due to the rain, they are almost all rotten right now.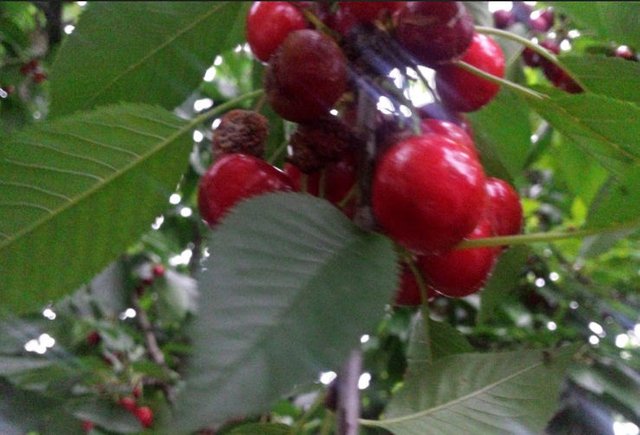 I miss eating a bunch of them, like in the old times. I just get affraid to eat alot of worms 😕 Which of course happened some years ago, when I was still used to them being just fine. I got some stomach pain, not much else fortunatly,but better not push it. So I'll just enjoy taking photos of them now. Eating cherrys is a thing of the past for me. Sad stuff. Birds feast upon all this thou.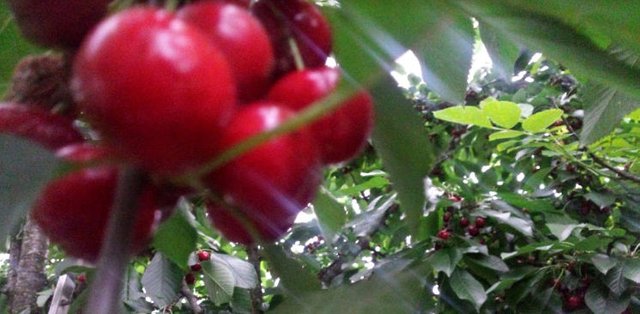 Thanks for visiting my blog