Today, I thought I would post some sunny shots of the (no, not the sun) bright yellow forsythia. I love forsythia! It is one of the first flowers to appear here in the Spring. I wish it bloomed a little longer than it does but I sure do appreciate its beauty while it does.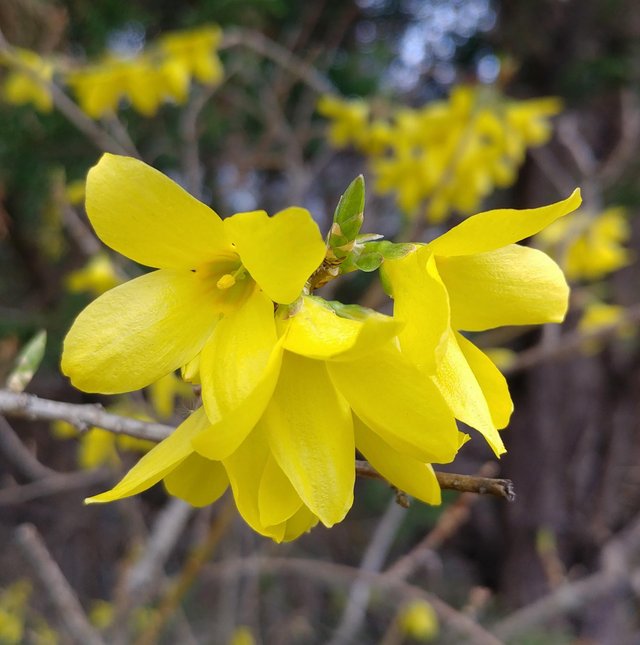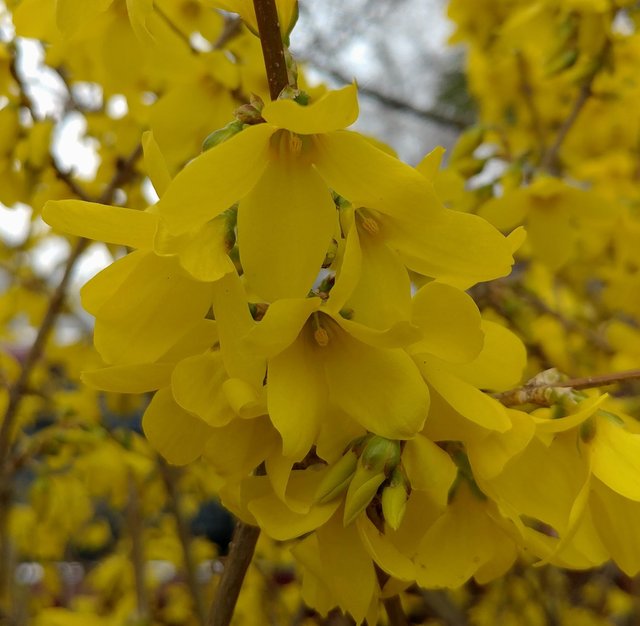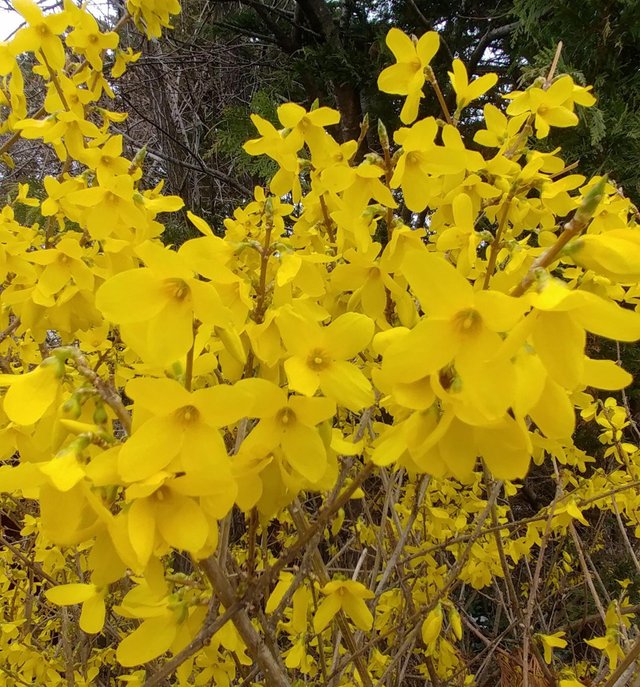 This forsythia is not in my yard but right next to my house. I would love to have one in my yard though!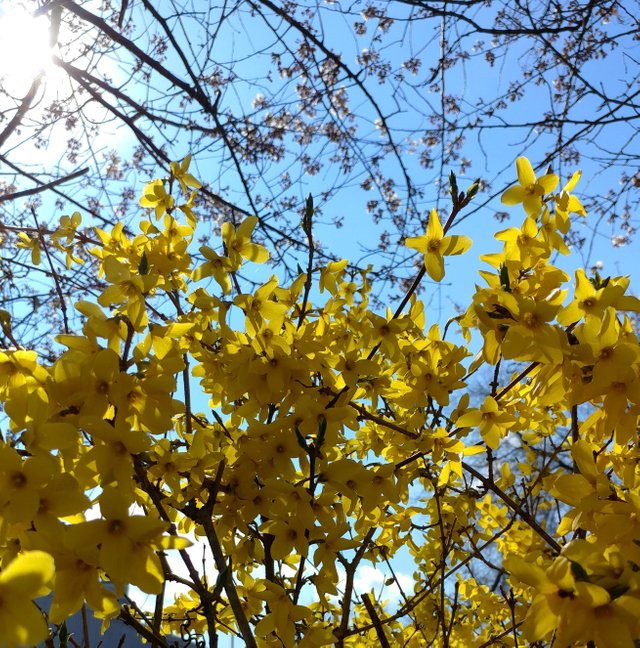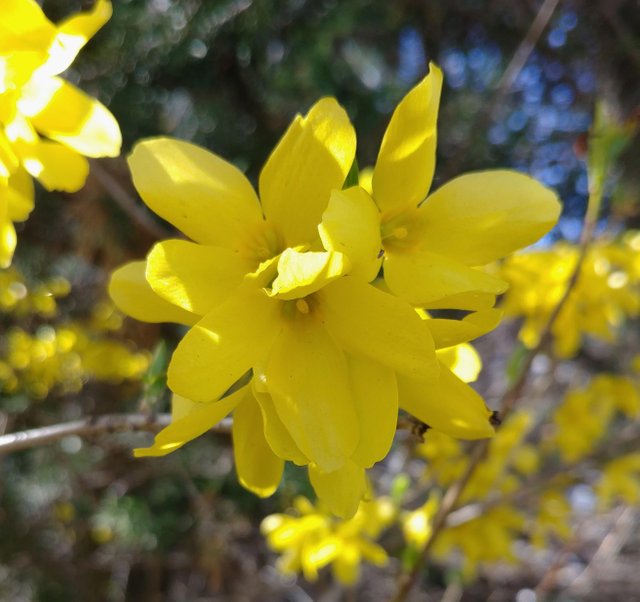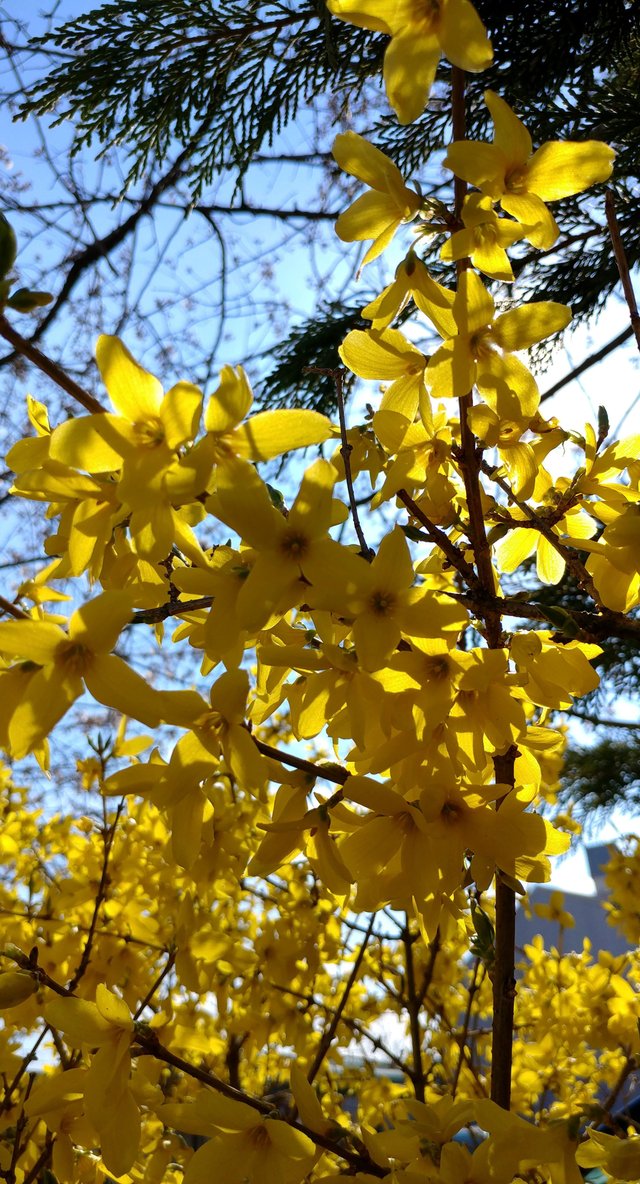 They are a hardy shrub/bush and are best planted in a spot with full sun to partial shade.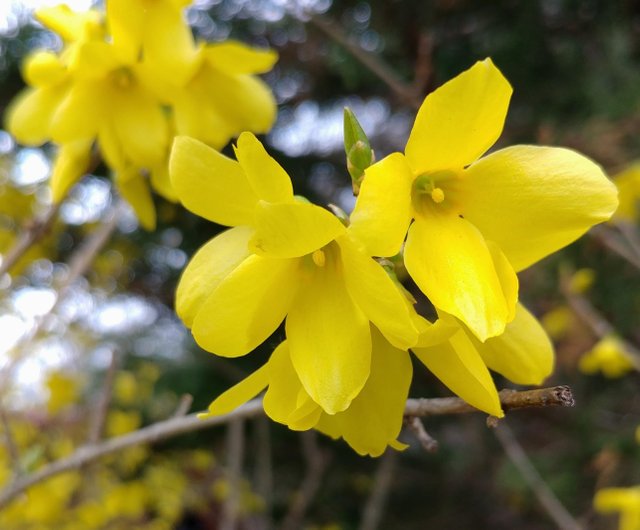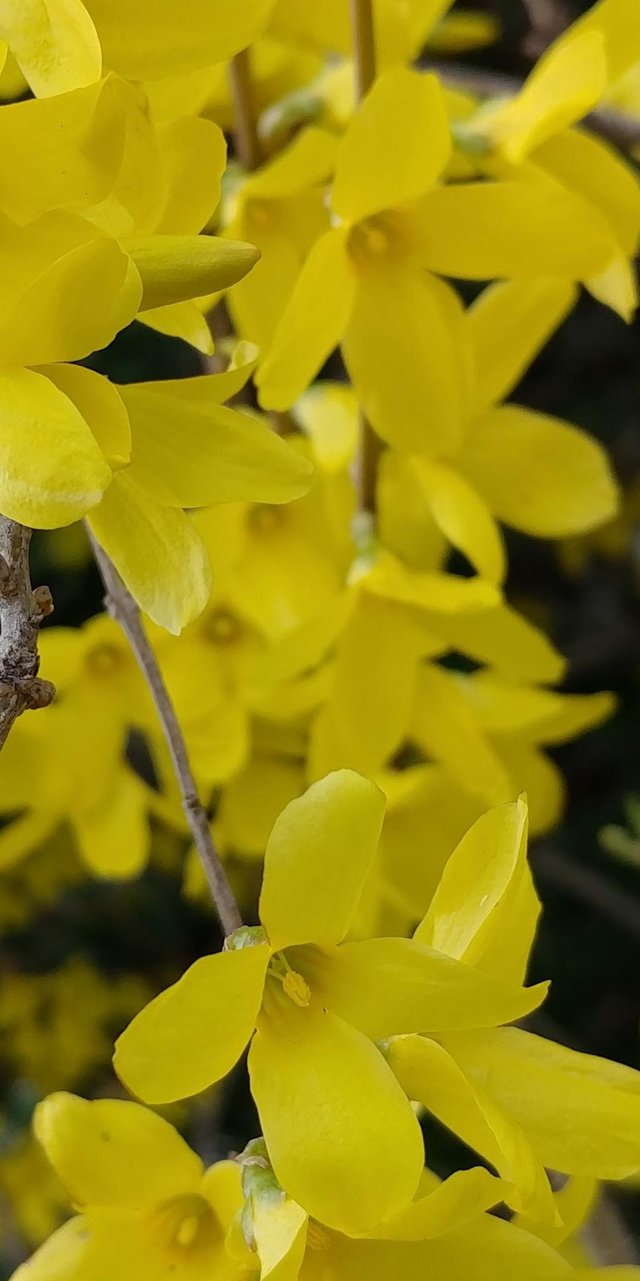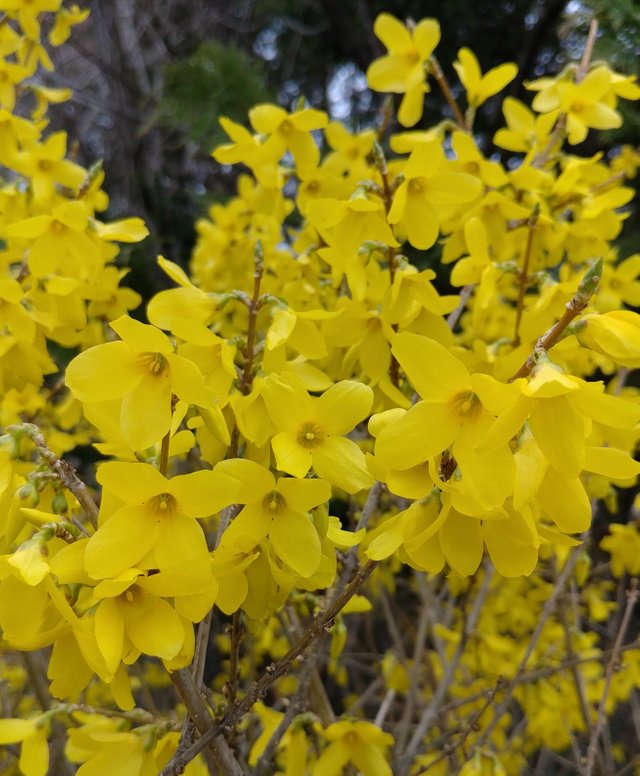 It is important to trim and cut back forsythia at the correct time to enjoy colorful blooms the next year. The best time is right after the blooms fade in Spring. I learned that from my mom who had several in our yard when I was growing up. 😊