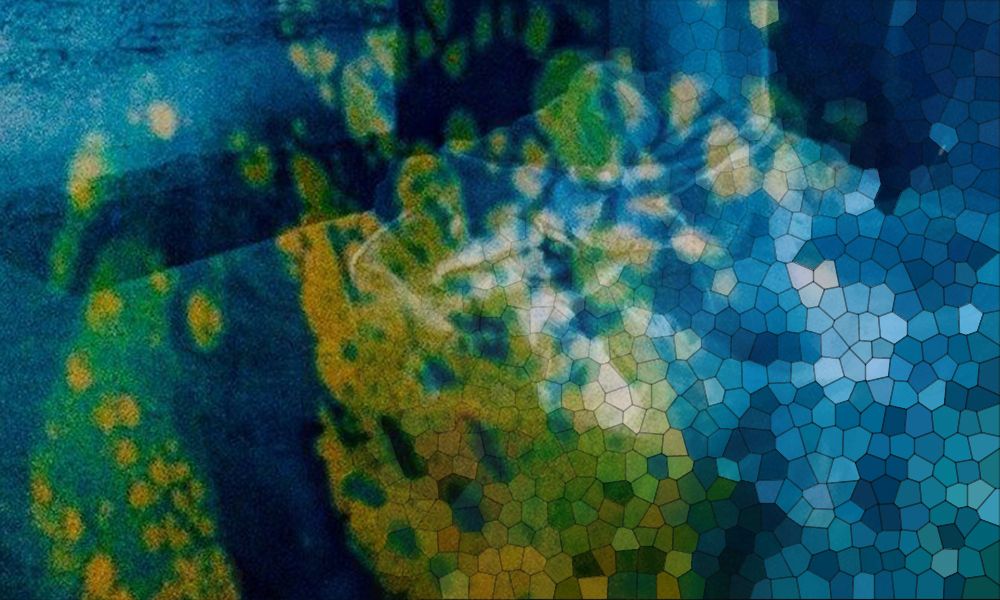 Collaborative Art Powered by Steem
---
Hello, artists! Here is my interpretation of @everlove's original photograph (linked here). For these challenges, I enjoy experimenting with the color palette of each image and animating it in a new way.
These open calls are a really fun way to collaborate with other likeminded creatives and discover new talent within the Steem ecosystem. There are so many exciting initiatives going on right now it's hard to keep track! If you're exploring Steem for the first time - make sure to check out the #whisper project (link here) by @mrblinddraw. The @creativecrypto magazine (shameless plug on my part) and definitely the @slothicorn squad :)
GIF Layers
---
In this version, I used Adobe Photoshop to animate a series mosaics that zoom in and out of the original photograph. The result is a 3 x 3 tiling of GIFs that animate a sense of "depth" which was the original title given by @everlove. There are a lot of interesting ways that you can layer animations within the composition of a post. In future iterations I'll try to test out more motion techniques that take advantage of the scrolling digital canvas we have to work with here.
Digital Canvas in Motion
---
Looking back at past collaborative GIFs - here's a fun kaleidoscopic animation of a 3D topography. In this example, I used a combination of Adobe Illustrator and a 3D digital modeling software to read the bright and dark hues as high and low topography. The result is a colorfully contoured landscape. During the process of mapping the painting texture onto the 3D surface in Rhino - I got a glitch! I accidentally mapped the .jpeg graphic on multiple surfaces and the result was a kind of amazing kaleidoscope. The animated gif you see here was a result of this funky mishap.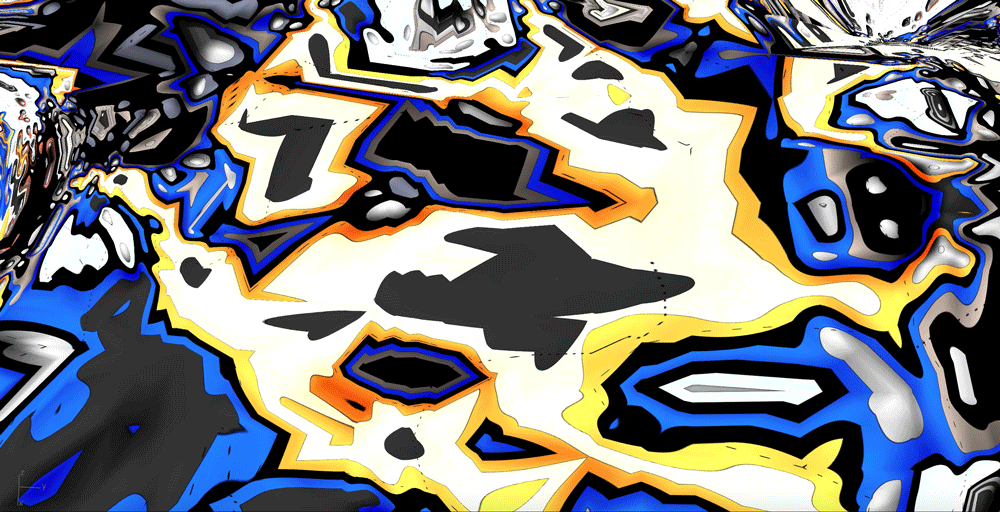 ---
A big thanks to @everlove for hosting such a fun and thoughtful project that promotes community engagement! If you haven't already, take a look at the open call to participate. (linked here)
---