Steem looks to be recovering back to $0.40!
Hey all!
Steem seems to be bouncing back from the lows over the past couple of months.
With the past few weeks seeing a surge of Steem buys nudging it back up to 40 cents level.
Do the trend coincides with recent events happening within the Steem community?
Will the momentum continue to push it forward?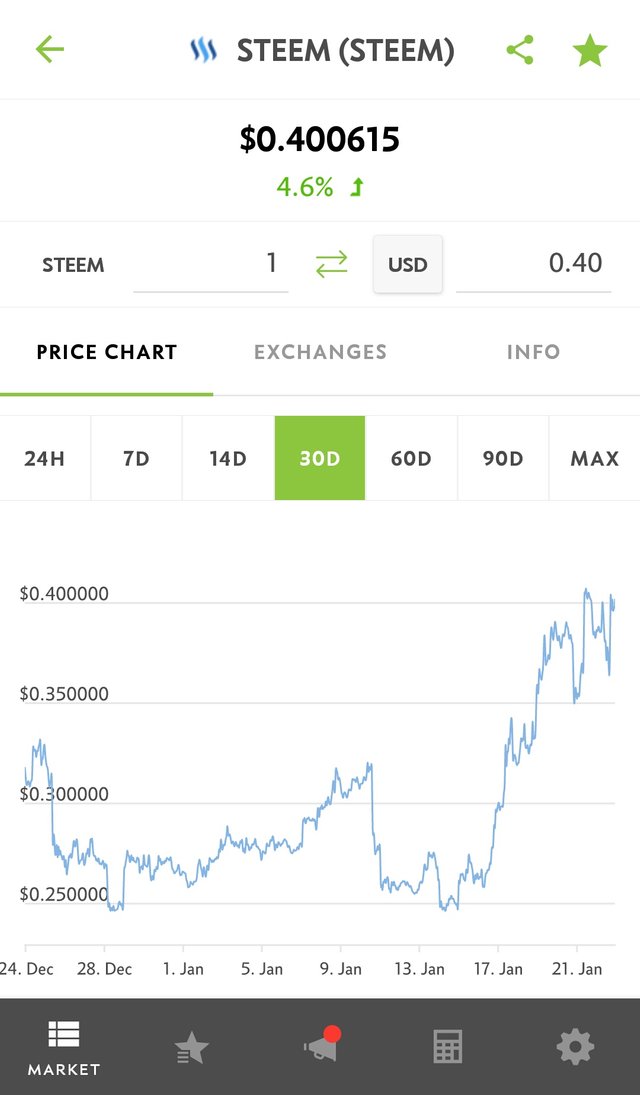 Tell us what you think!
Download the CoinGecko App from the iOS App store and Google Play Store!