Work Report of BitShares Greater China Representative Team
自2017年11月起,BitShares Greater China Representative提案开始生效,梓岑及其代表团队也正式开启大中华区推广工作。
Since November 2017, the BitShares Greater China Representative proposal has come into force, and Zicen, with and his representative team, has also started the promotion job in Greater China.
公共关系维护及交易所联合营销
The maintenance of public relations and the joint marketing of exchanges
2017年11月,大中华区代表团队首先与币安、链行、AEX等各大交易所建立良好关系,对交易所上线、钱包部署、日常维护提供支持。同时,交易所联合营销计划启动,申请180万BTS经费,分别与币安、链行、AEX共同开启大型营销活动,提高市场热度,吸引新用户群体的关注与投资。除此之外,我们也努力让比特股的市场锚定货币(MPA)上线交易所,开放更多交易对,作为定价和交易标的。
(注:营销活动前期由巨蟹与交易所对接,确认后交由大中华区代表团队负责经费申请、活动执行、宣传推广等工作)
In November 2017, the Greater China representative team first established a good relationship with Binance, LHang, AEX and other major exchanges, providing support for exchanges implementation, wallet deployment and routine maintenance. At the same time, the joint marketing plan of the exchanges is launched. We applied for 1,800,000 BTS to jointly launch large-scale marketing activities with Binance, LHang, and AEX separately to raise market heat and attract the attention and investment of new users. In addition, we have also made efforts to allow MPA, the market anchor currency of BitShares, to be launched on the exchange to open more trading pairs to serve as the pricing and trading object.
(Note: in the early stage of marketing activities, Crab was responsible for the connection with exchanges. After confirmation, it was sent to the Greater China representative team to carry out works including funding applications, activity implementation, and promotion, etc.)
币安 Binance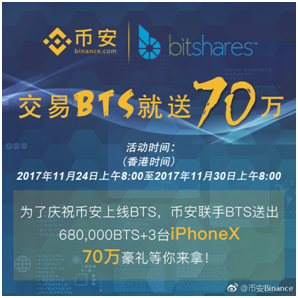 链行 Lbank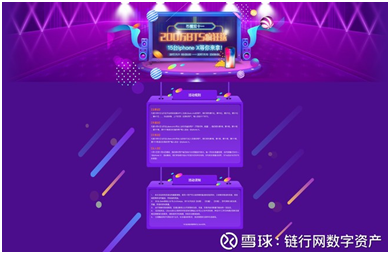 Aex.com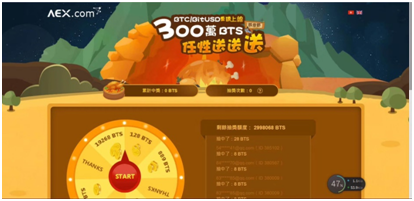 澳洲U网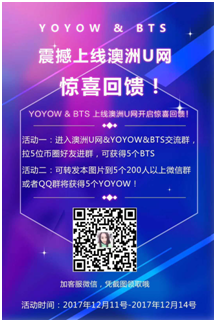 自此,团队与国内各大主流交易所均已建立直接联系,第一时间反馈和处理问题,特别是彻底改观一直以来一旦出现技术问题沟通无门的窘境。
Henceforth, the team has established direct links with major domestic exchanges, which makes it possible to deal with the problems and give feedbacks immediately. In particular, the predicament of the lack of communication once technical problems occur has been thoroughly solved.
线下活动预热
Offline activities for preheating
11月份,代表团队大部分精力在与交易所建立直接联系,"区块链科普中国行"活动正在筹备,因此,以梓岑出席其他现场活动为主。
In November, team members were mostly engaged in establishing direct links with the exchanges. With the "Blockchain Promotion Campaign" in China being prepared, team activities were mostly did by Zicen attending other live events.
11月4日,梓岑出席区块链新势力线下沙龙重庆站:
In November 4th, Zicen attended the offline Blockchain: New Power Salon in Chongqing.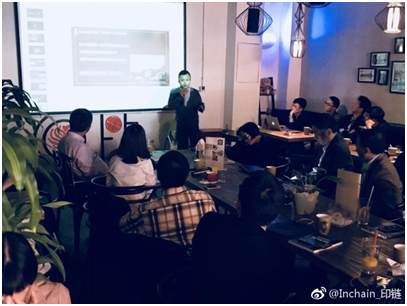 11月11日,梓岑出席区块链普及全球行活动武汉站,介绍BTS以及DAC生态
In November 11th, Zicen attended the Worldwide Blockchain Promotion Campaign in Wuhan, introducing BTS and DAC ecology.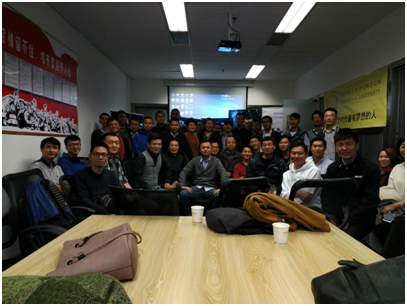 11月15日,参加北京BlockchainBus线下meetup
November 15th, took part in Beijing BlockchainBus offline meetup
11月16日,参加苏州Beone社群线下专场
November 16th, took part in Suzhou Beone Community offline meetup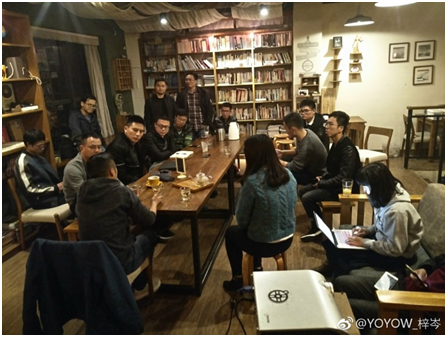 12月2日,成都,"不区于此、链动未来"区块链推介会
December 2nd, blockchain promotion meeting in Chengdu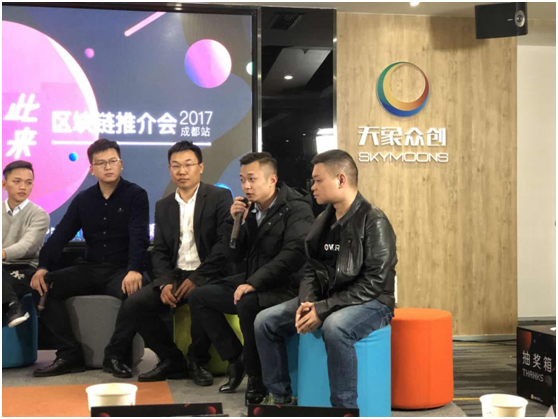 BTS专场活动及区块链科普中国行
BTS special events and "Blockchain Promotion Campaign" in China
11月25日起,由BTS发起,代表团队正式启动"区块链科普中国行活动"。金色财经、芭比财经、巴比特、BTC123等业内主流媒体加入,全程跟踪报道。活动行作为独家报名平台,将活动列入首页重点推荐。活动热度空前,场场爆满,对改变币圈对BTS的刻板印象,吸引新生力量起到了相当良好的效果。
Since November 25th, initiated by BTS, the representative team officially launched the "Blockchain Promotion Campaign". Mainstream media including Cointime, Babi Finance, 8btc, BTC123 and others reported the whole course of the activities. As an exclusive application platform, HuoDongXing promoted the activities on its home page. The activity was unprecedented welcomed, and had a full house for each one. It has had an excellent effect on changing the stereotype to BTS and attracting new forces.
11月25日,区块链科普中国行活动北京站。
November 25th, "Blockchain Promotion Campaign" in China, Beijing Station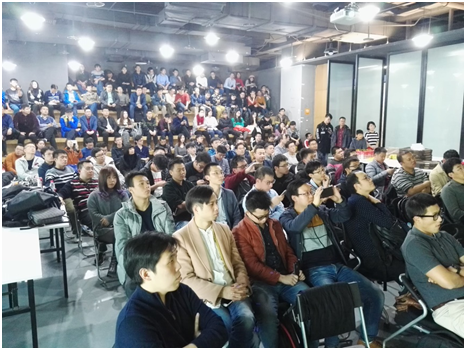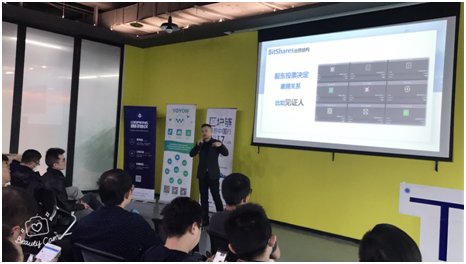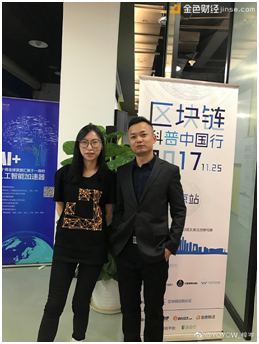 12月3日,成都区块链俱乐部BitShares专场沙龙
December 3rd, Chengdu Blockchain Club, BitShares Salon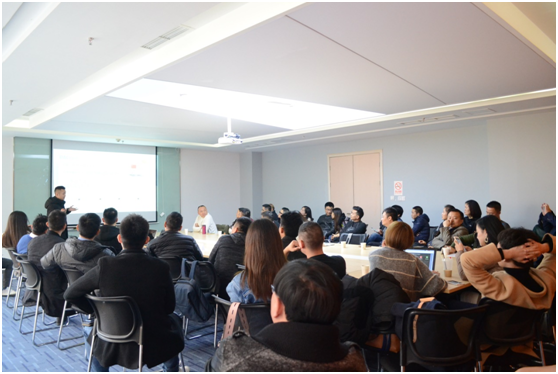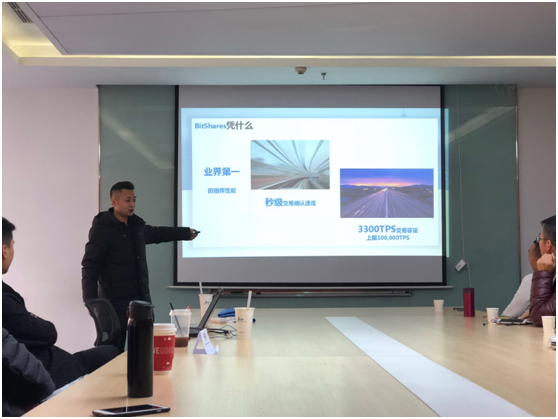 12月16日,区块链科普中国行深圳站,以及那句著名的"BTS市值比ripple低是不合理的"
December 16th, "Blockchain Promotion Campaign" in China, Shenzhen Station, and the famous "It is unreasonable that the BTS market value is lower than ripple".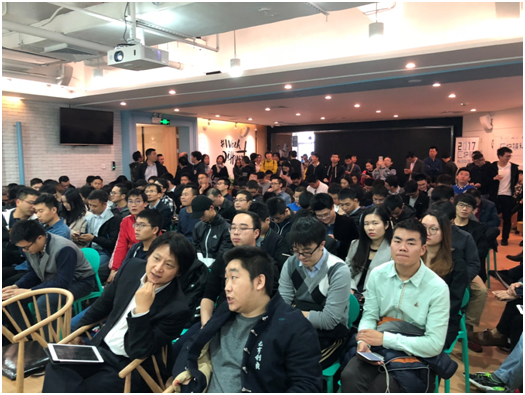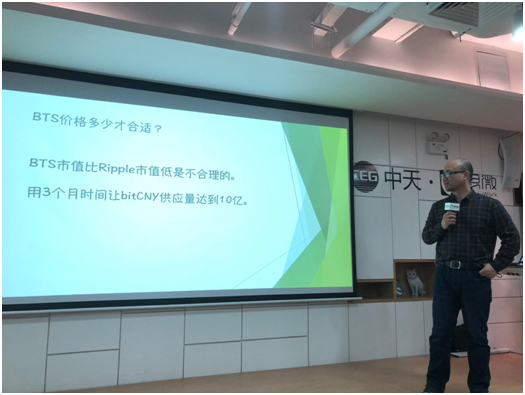 12月23日,区块链万里行上海站
December 23rd, Blockchain Long March, Shanghai Station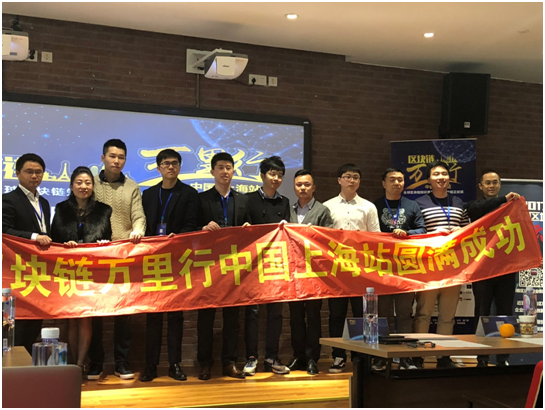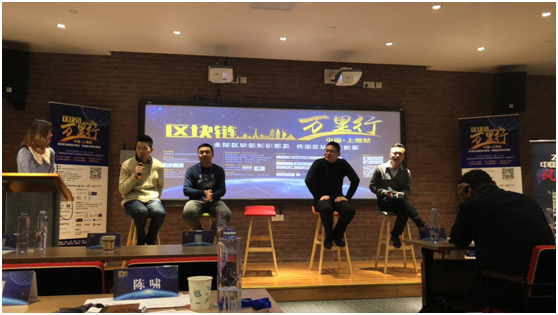 12月30日,区块链科普中国行上海站
December 30th, "Blockchain Promotion Campaign" in China, Shanghai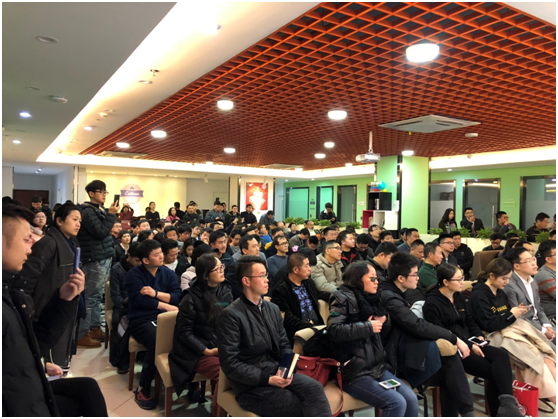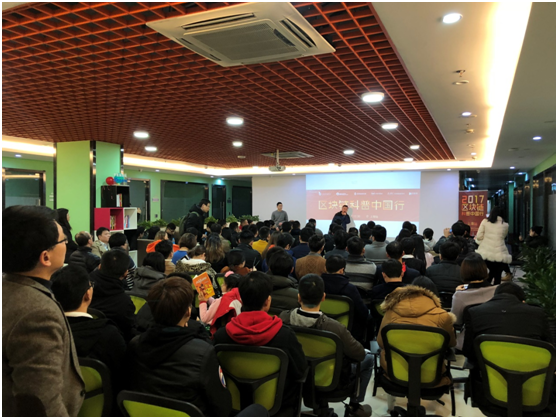 1月18日,BlockHot邮轮行BTS专场论坛
January 18th, BlockHot cruise line, BTS special forum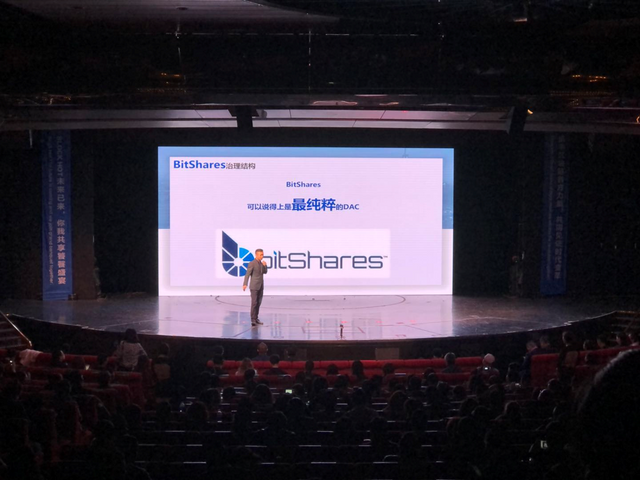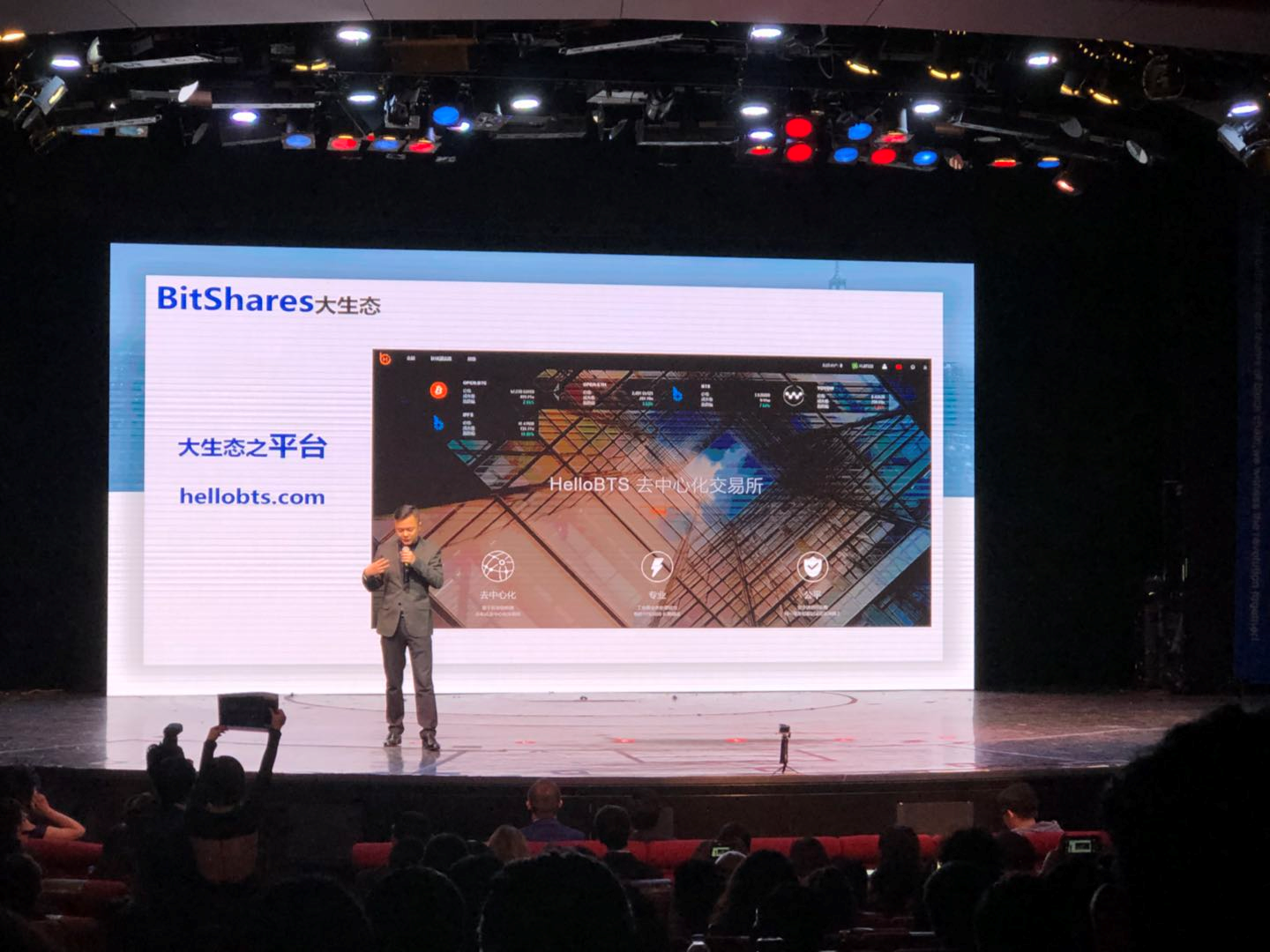 媒体合作及公共关系
Media cooperation and PR
金色财经加入"区块链科普中国行"活动,并于11月27日发表独家专访题为"BitShares正在酝酿三年积淀后的一次关键突破"的独家专访。
芭比财经区块链100人栏目,发表题为"DAC支撑起的全新生态"的BitShares专访。
加入西部温暖计划
Golden Finance participated in "Blockchain Popular Science Chinese tour", and post an article "BitShares is brewing a key break through after three-year preparation".
Babi Finace "100 people in blockchain" column, post the article "DAC is backing a brand new ecosystem"
Join "Project of Warming The West Persons"