Hi Steemit Friend,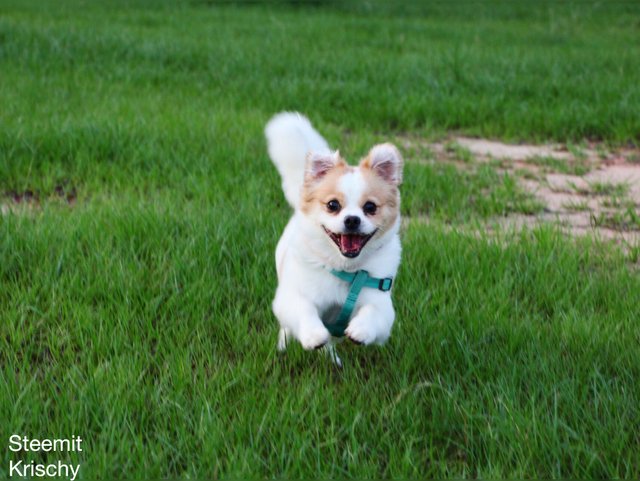 Steemit的朋友大家好,這篇文章主要是參加@ linuslee0216舉辦了中文區寵物選美大賽,今天來為大家介紹一下我的呆萌小忌廉,希望大家多多支持她,有興趣了解比賽可以按這裡。
Hope you are doing good. This post is for joining the pet beauty competition hosting by @linuslee0216 with more than 200 SBD reward. If you are interested in this competition, please press here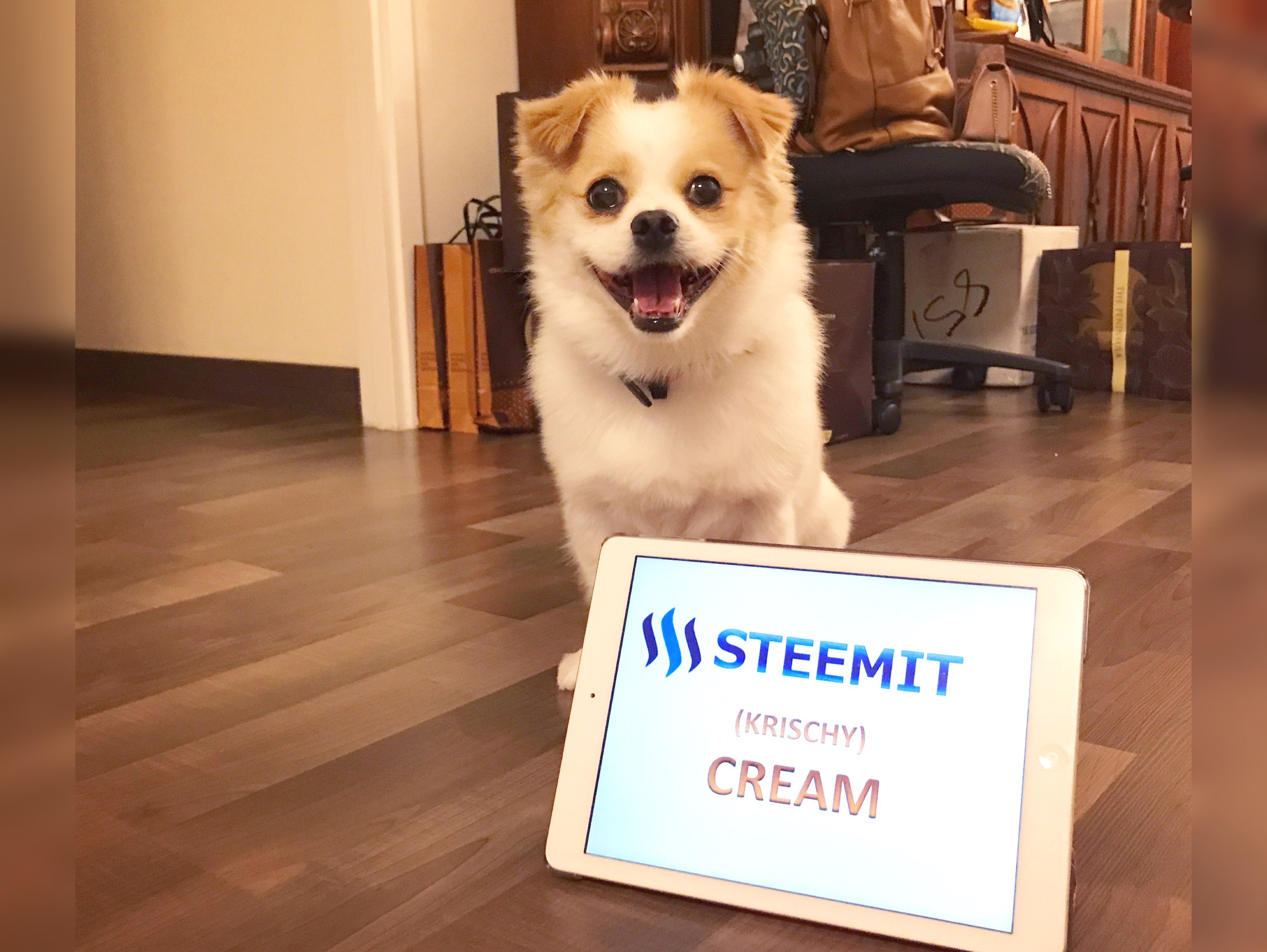 先來一張認證照吧。以下是她的自我介紹️
Here's her verification photo ~
---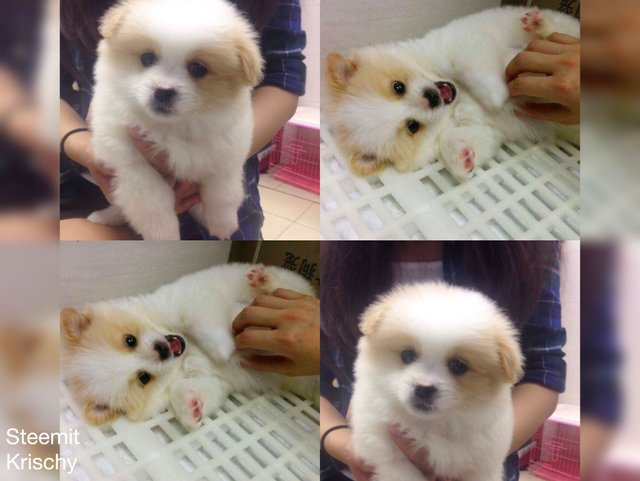 各位姐姐哥哥好,我的名字是忌廉(奶油),因為小時候的我像奶油一般甜美可愛,而且毛髮奶白,圓圓胖胖的,所以主人他們改我的名字為忌廉。我今年三歲多,是一個混了松鼠狗和芝娃娃的血統的混血兒。我很愛Kris和這一位的家庭成員,特別是外婆,因為她每天都會煮美味的雞肉便當給我吃。可能從小生活在女多男少的環境,我比較黏喜歡女生,對男生比較抗拒。不過我還是很愛黏人,對陌生人沒有什麼介心。 我很喜歡按摩,特別搔肚肚,一般相處了差不多15分鐘,我就會躺在地上,讓你幫我按摩肚肚,Kris常常說我不能這樣輕易信任別人,不是所有人都不會傷害我的,但是搔肚肚真的很舒服~
Hi Ladies and Gentleman, this is Cream here. I just celebrated my 3 years old birthday in June and I am Pomeranian mix. In my home, I am the princess and Kris is one of my maid, my friend and my family. I love her and every family members, especially my grandma as she always cook me delicious chicken bowls. I love meeting different people, especially girls. I prefer girls more than guys. :P And I love belly rub. It's just feel so good and I can't get enough of it. I will generally roll over on my back and offer my belly to every one visit my place~~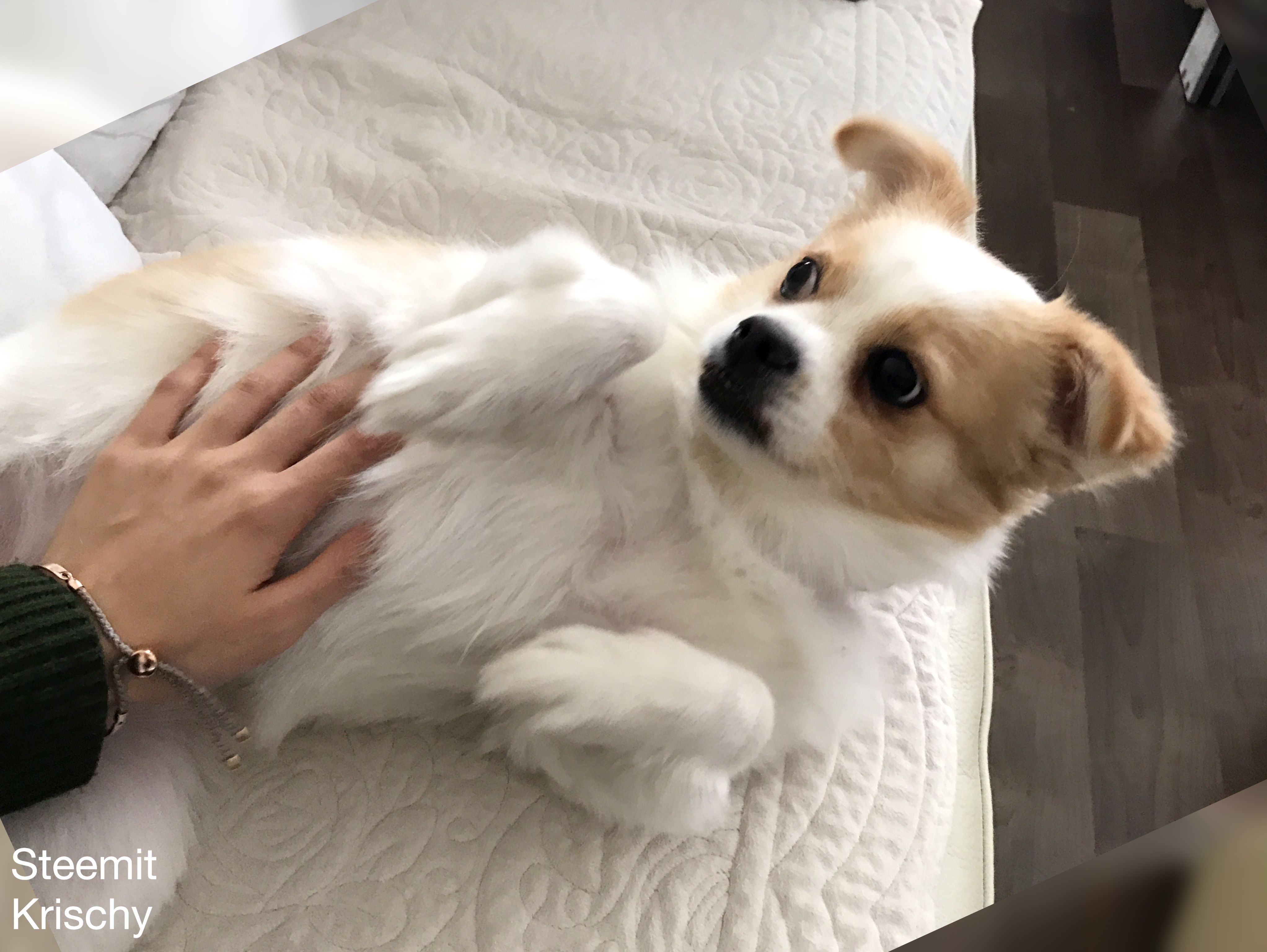 因為生活在一個大家庭,所以每天晚上我都要換幾個地方睡,有時要要陪外婆,有時候陪媽咪,有時陪Kris,所以我很注
意個人衛生喔,每次出去都先洗腳腳才會進屋裏。 這是呀ling姐姐幫我吹乾是拍的照片,你猜猜我去那邊玩?
As I live in a big family, I am super busy at night. I have switch my sleeping place from time to time. If not, they will be upset when they didn't see me when they wake up.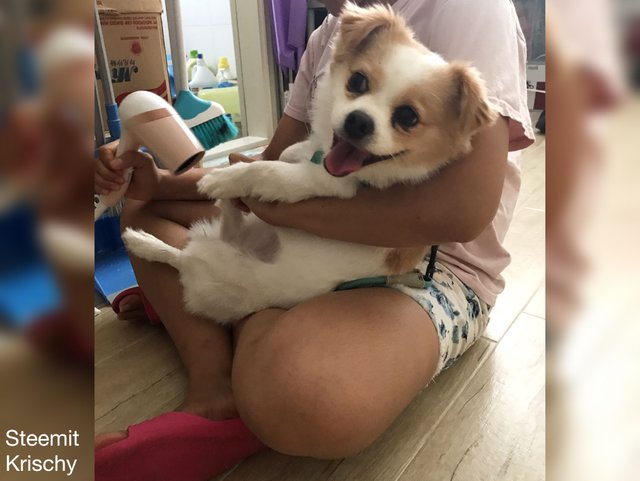 其實我很膽小,每次去公園都要Kris當保鏢保護我,我不太喜歡跟其他小狗做朋友,所以每次他們過來嗅我的屁屁時,我都會逃開,如果實在逃不掉的話,我都會夾著尾巴坐在地上,用眼神向Kris求救,求她抱起我。
I am very timid that I don't like make friends with other dogs.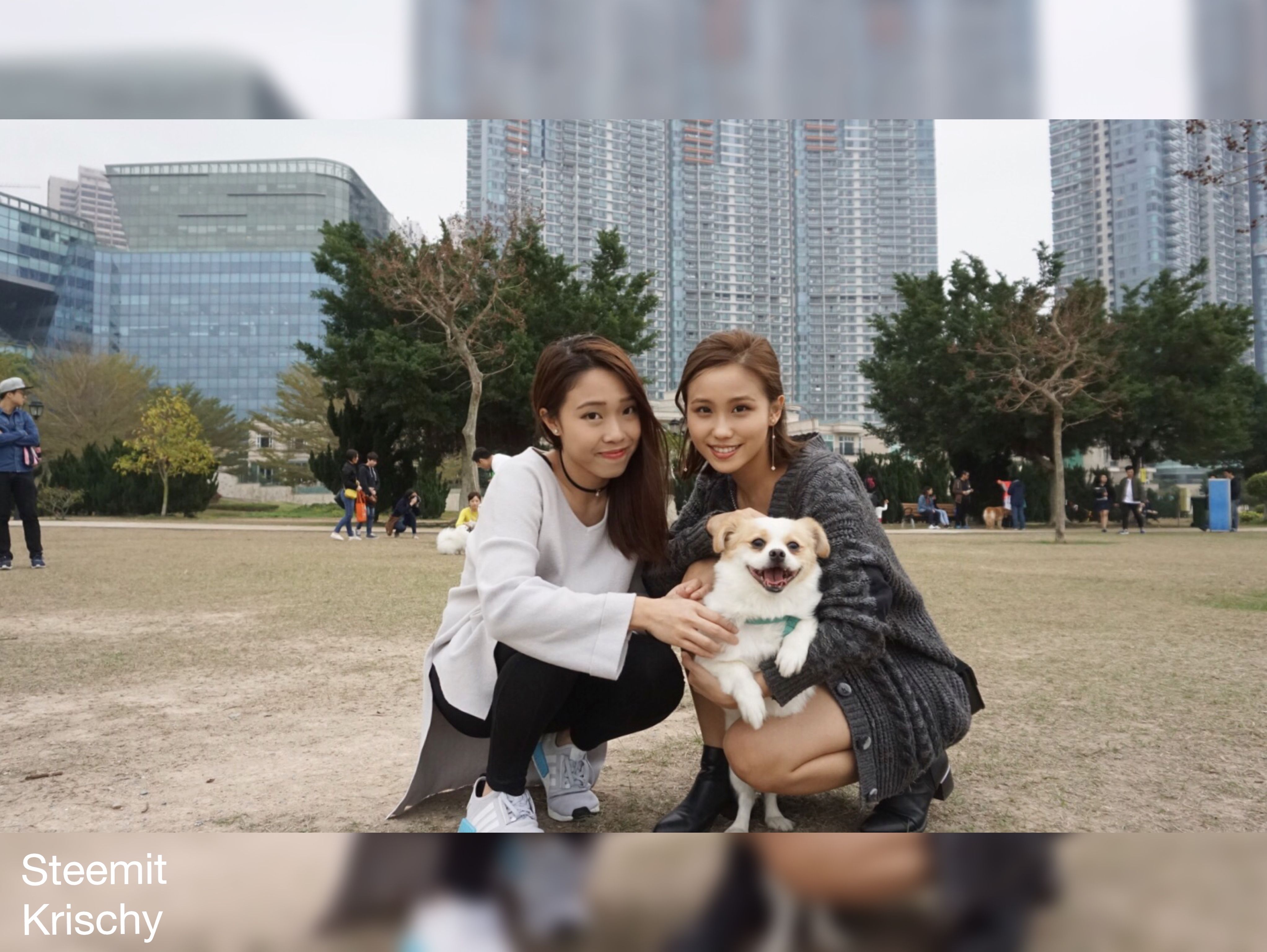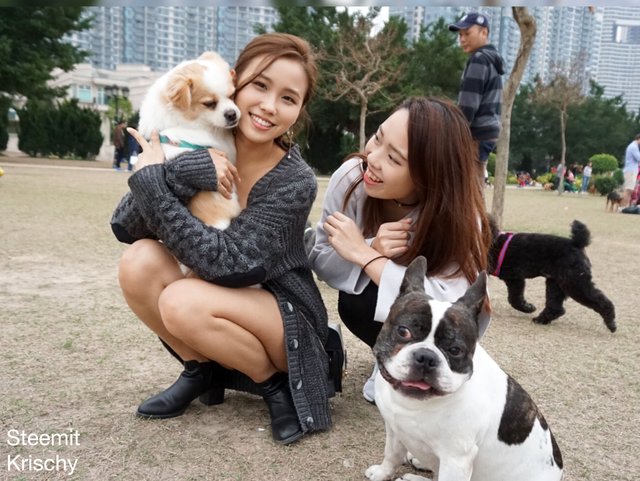 你看,拍照的時候他還偷偷看著我,Kris和妮可你們還在笑…
不過我還是很喜歡去公園,我喜歡在草地上狂奔,Kris還會跟我玩躲猫猫,我當然每次都能找到她
I love visiting the park, running on huge expanse of grass area and enjoy the stunning views with my family.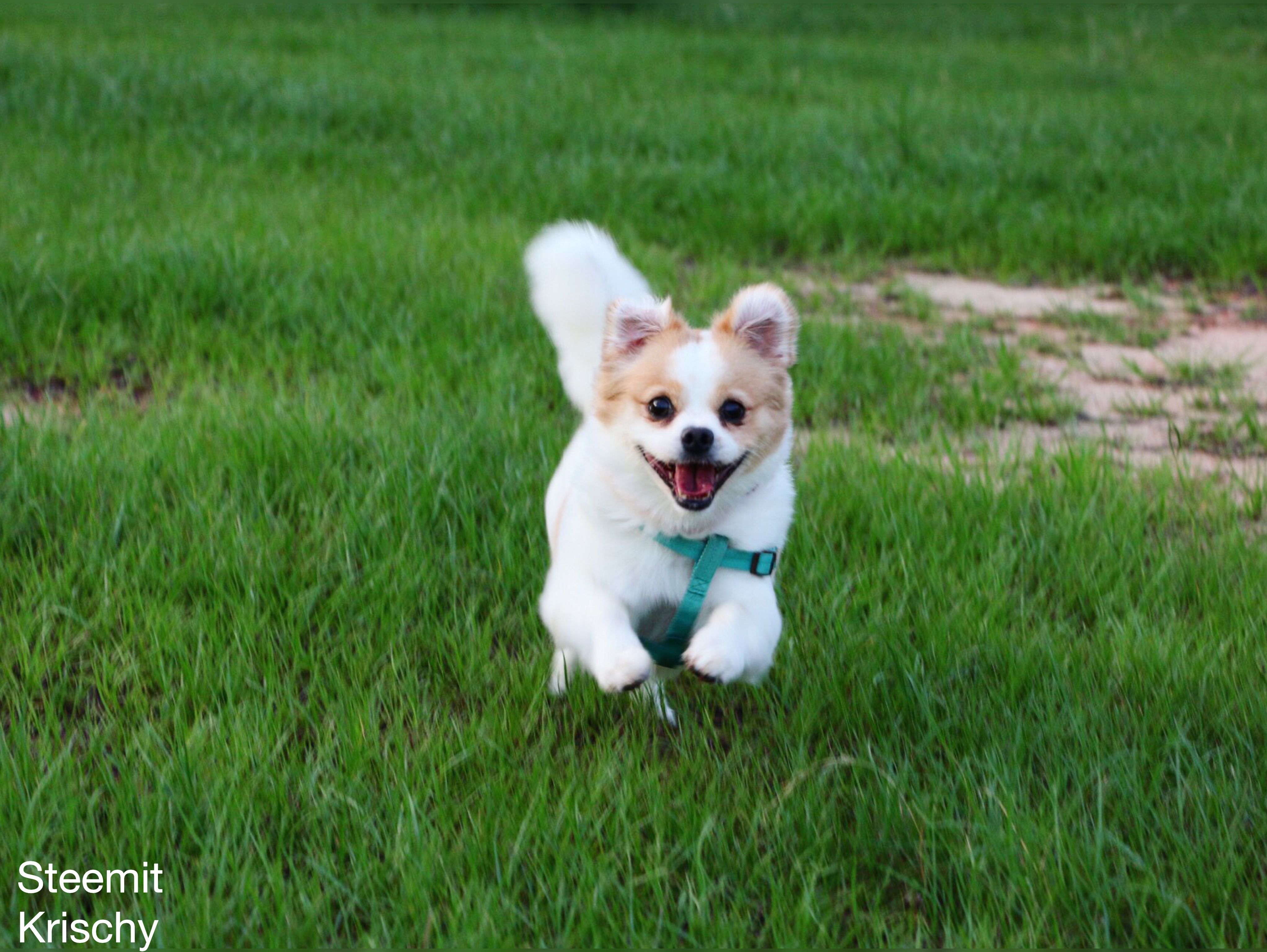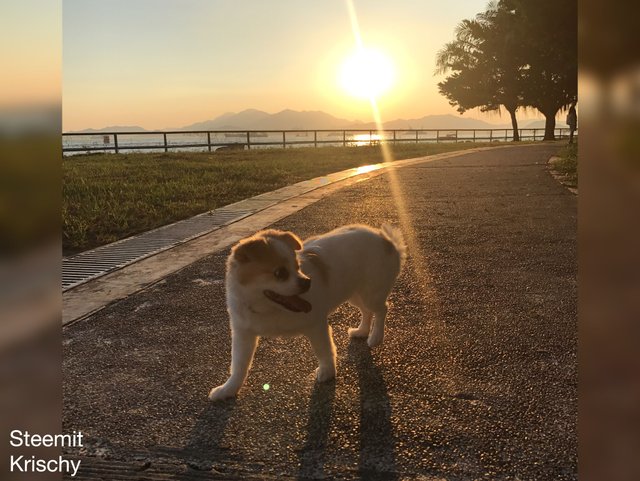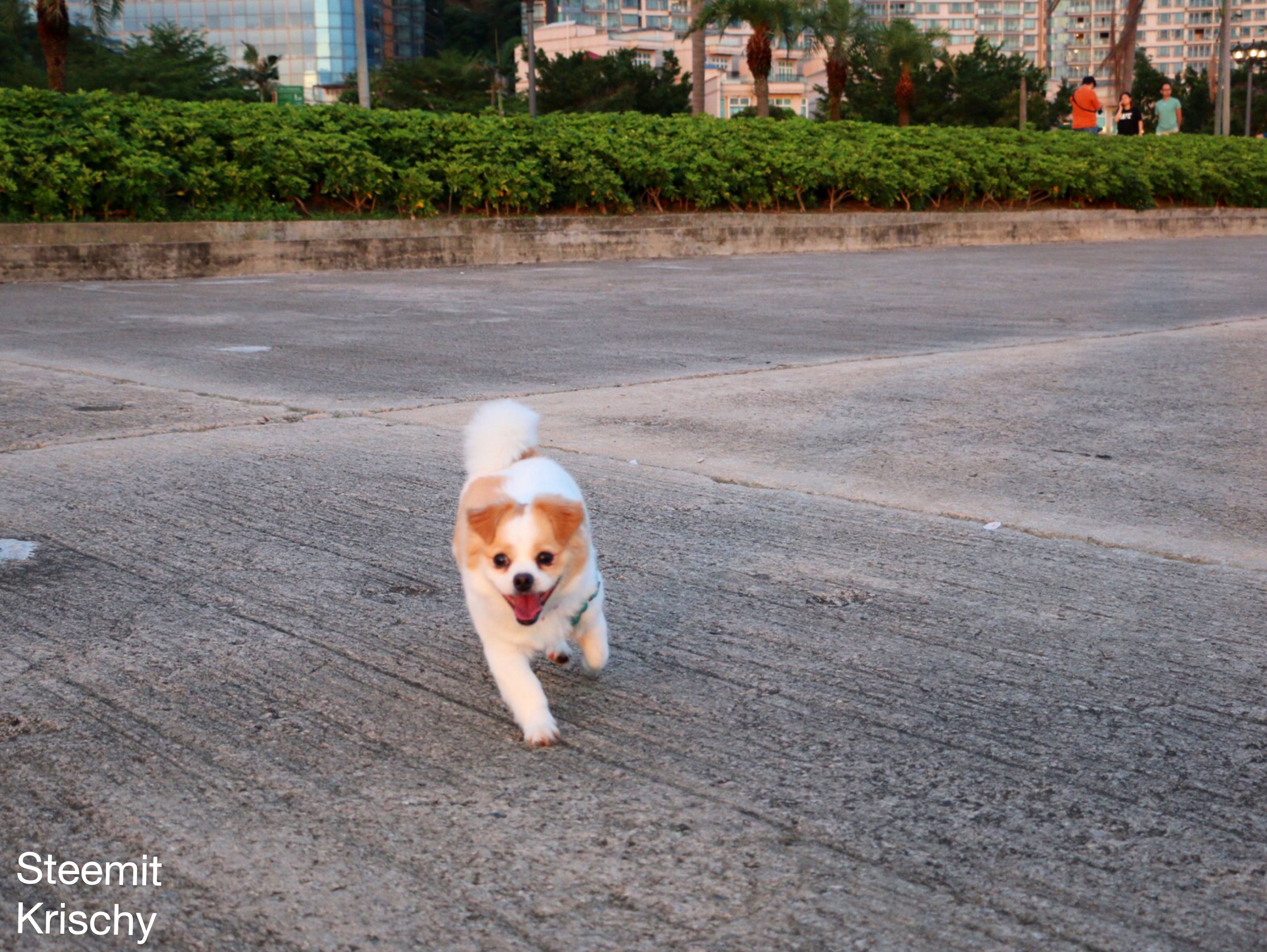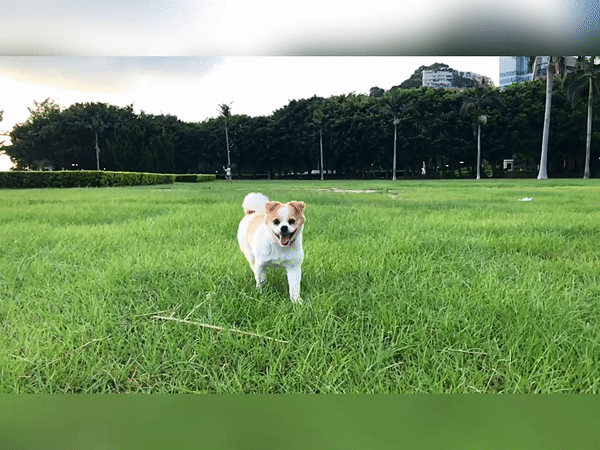 雖然我還蠻喜歡Hayley妹妹,不過每次她來我們家,我的公主地位就不保啦,大家的注意力都放在Hayley身上....
除了去公園,我最喜歡就是玩膠袋,雖然Kris買了很多不同種類的玩具給我,不過我還是最愛膠袋。
What I love to play other going to park? My favorite toy is plastic bag although Kris has bought me a lot of toys ~~ And some of them have chicken flavor and in the shape of chicken leg. I love them but I looooooove plastic bag.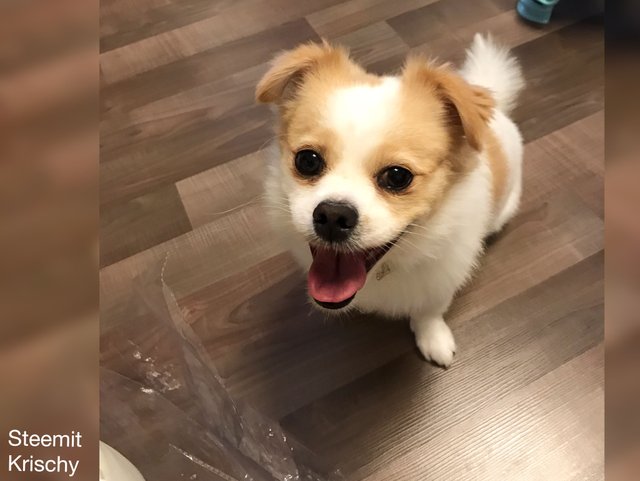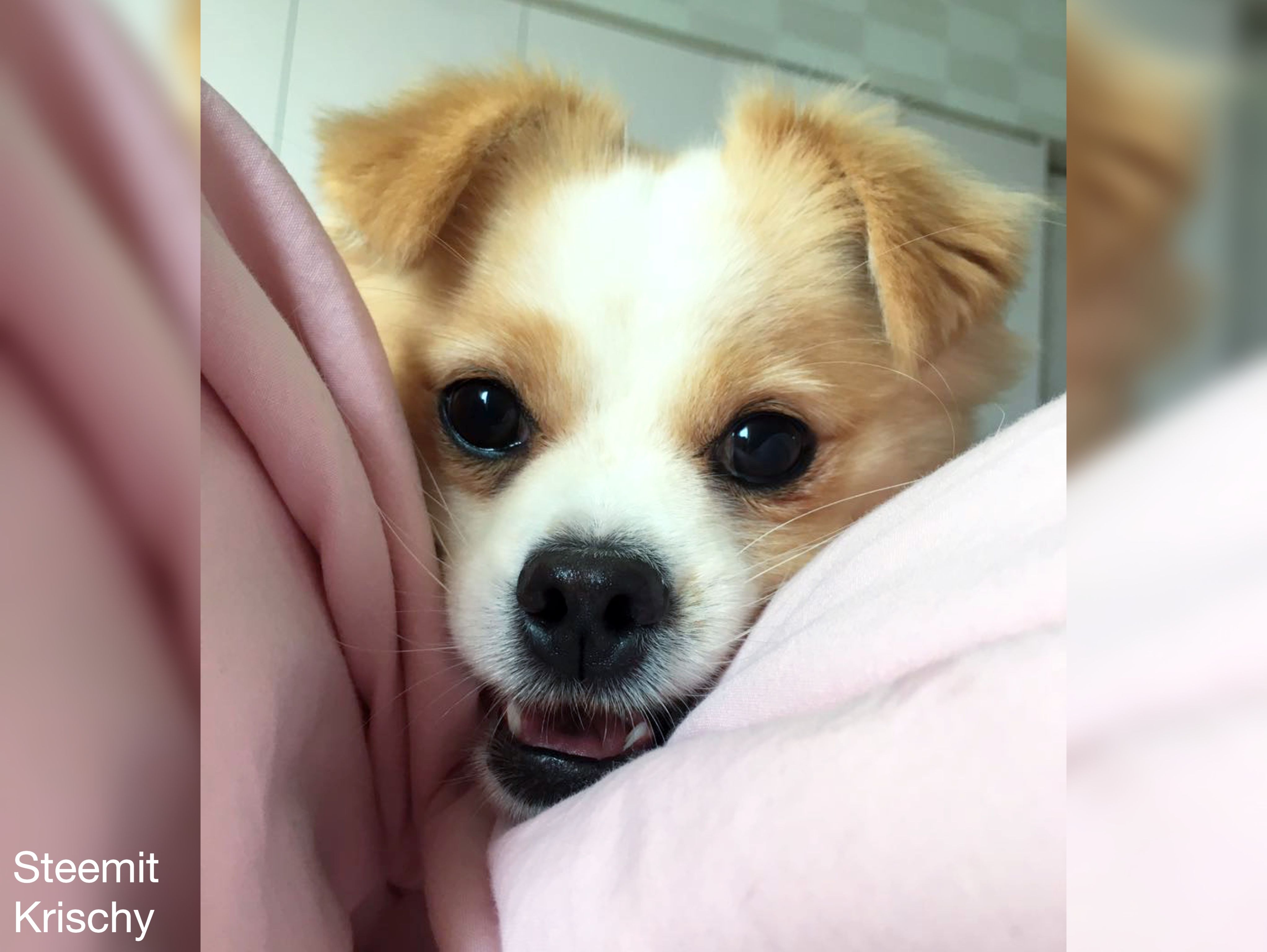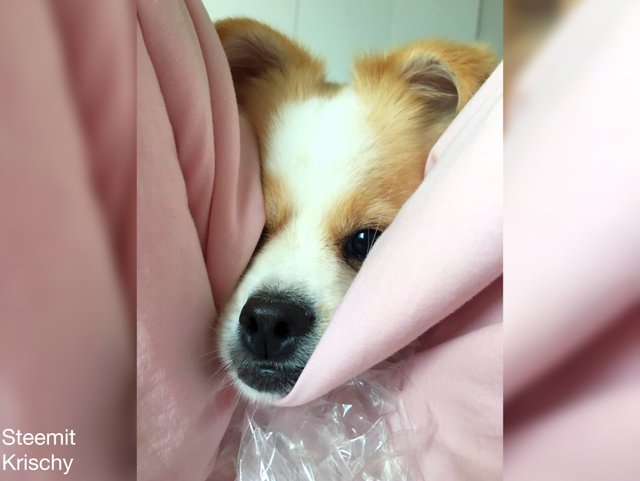 我也很享受媽咪帶我出去,因為可以把頭伸出窗外吹風,真的很涼快很舒服。看看我的樣子多享受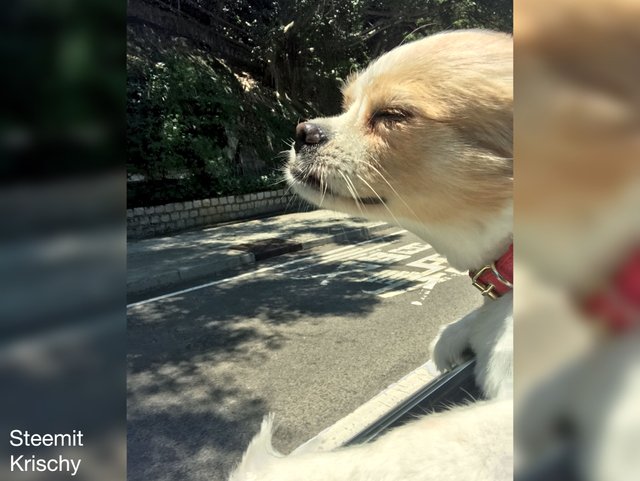 Kris很喜歡買新衣服給我,是不是還不錯😉😉
And she loves buying clothes for me. Here's some collection. Do I look cute in them?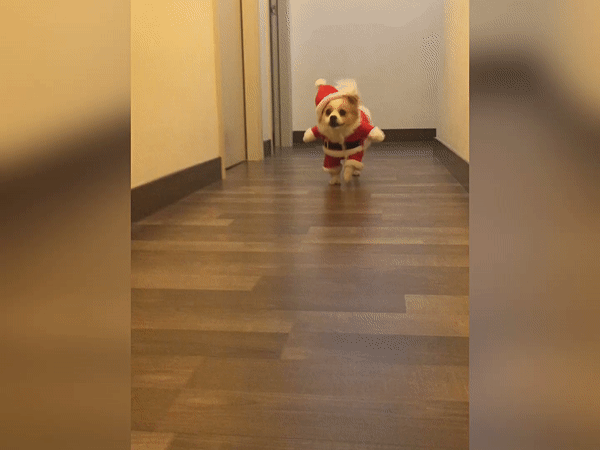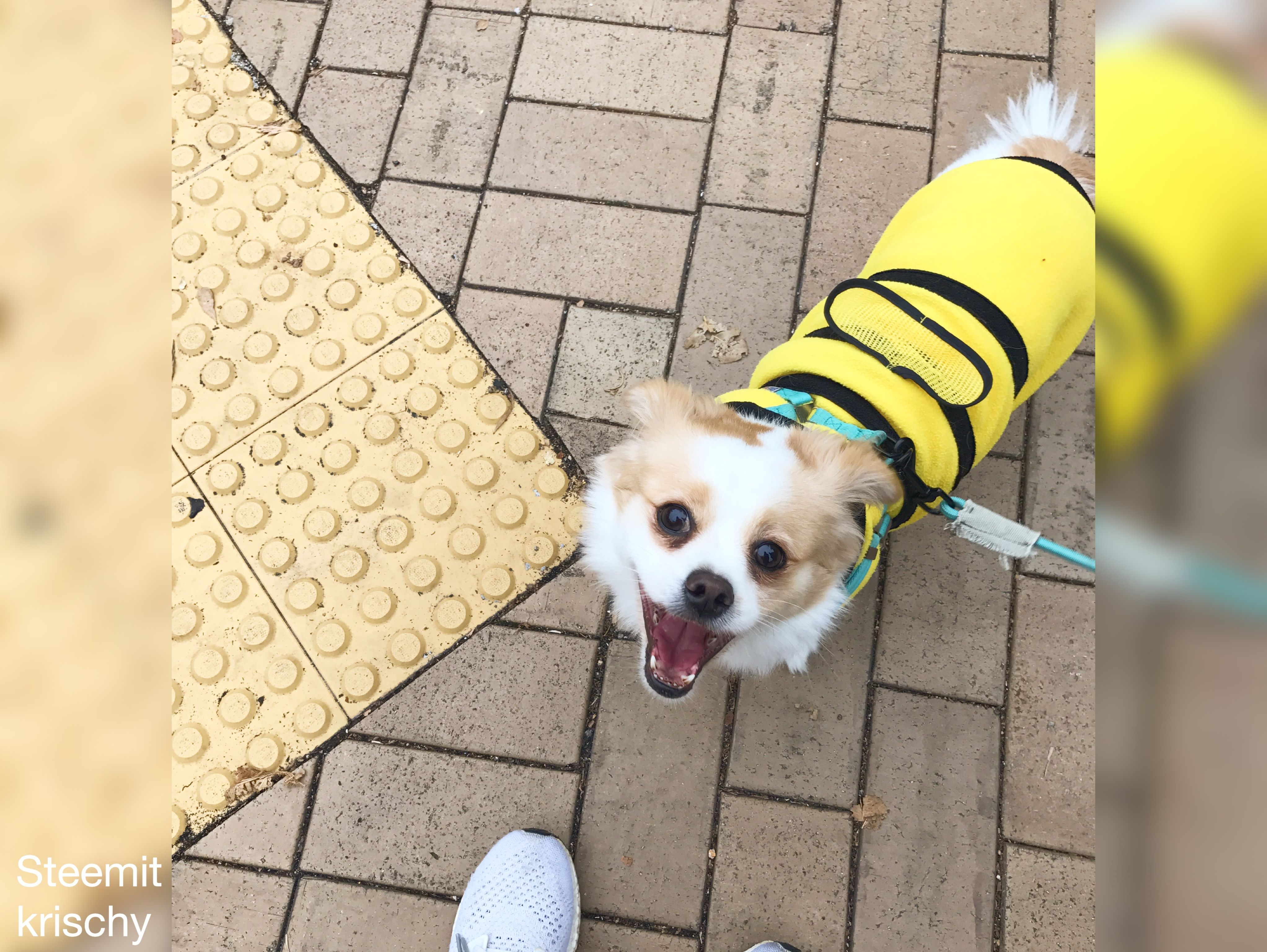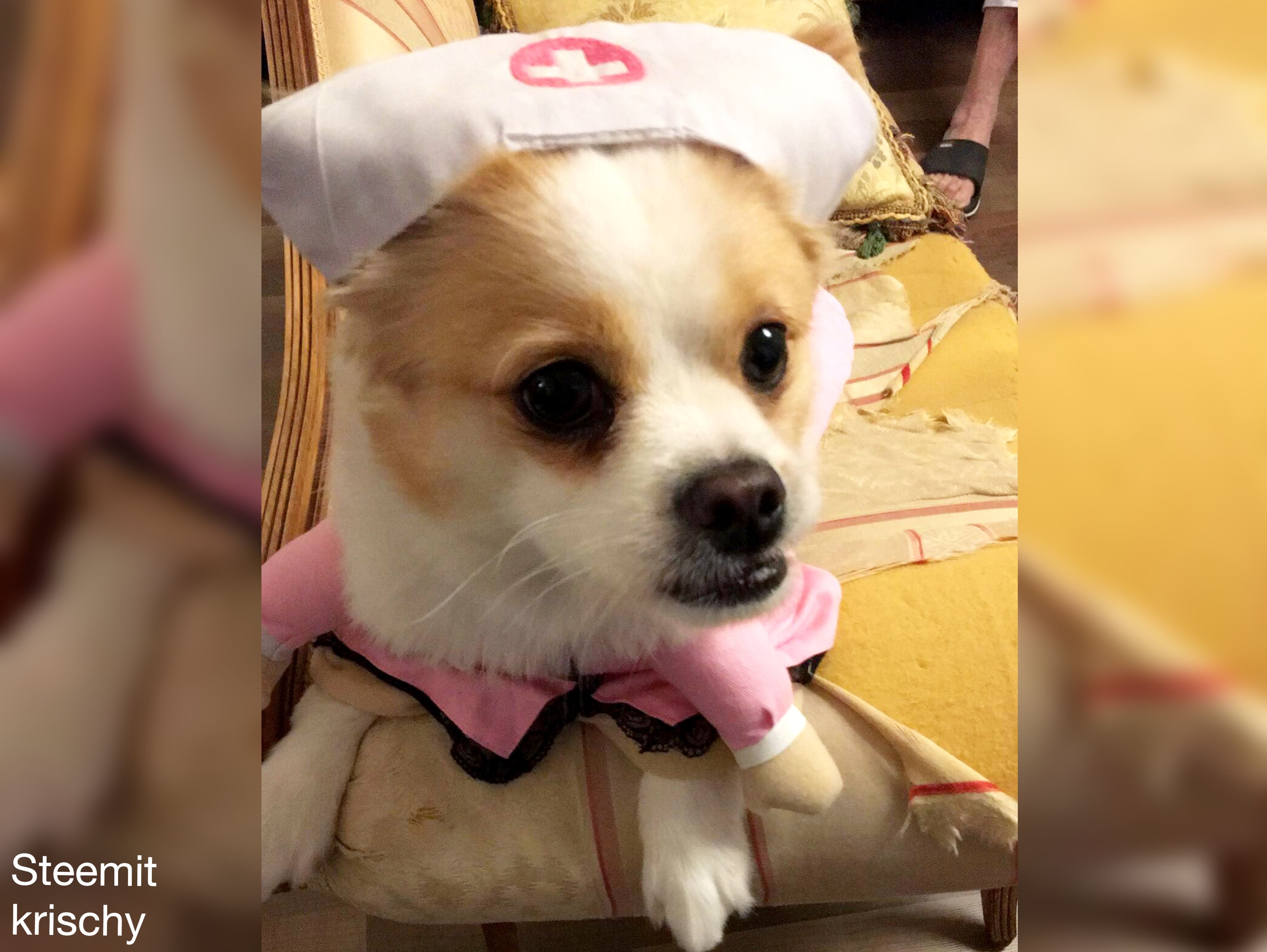 ---
最後來個才藝表演拉拉票😜😜
❤️❤️哥哥姐姐們,來投我一票吧,我是愛搔肚肚的忌廉❤️❤️
Thanks for your time. Wish you all have a wonderful day:)
---