在之前的文章中提到的羊蝎子特别的美味,孜然烤羊排也是个特别美味的食物哦。
As Lamb Spine Hot Pot I mentioned before, cumin lamb chops is also delicious food, which I also like. Go to have a lunch with friends, and drink a little beer on Friday.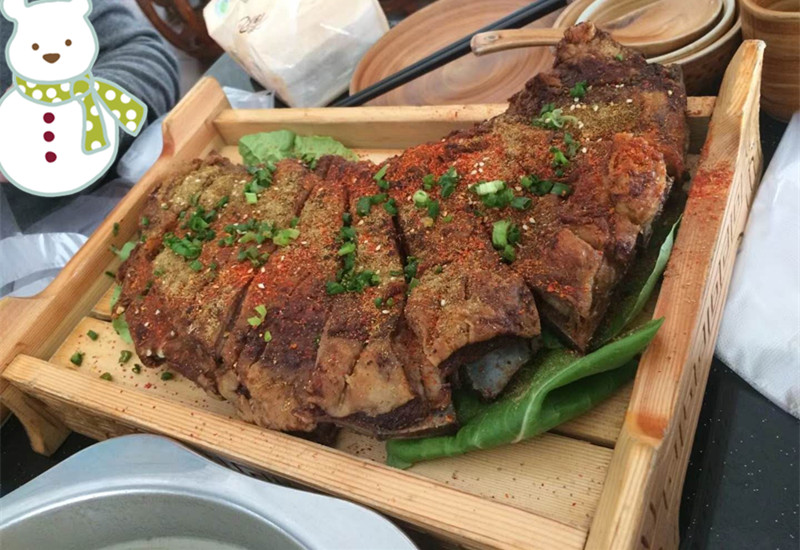 This is my entry to the Daily Food Photography Challenge. Thanks @howtostartablog to hold this contest.
之前就是特别喜欢吃烤的东西, 烤鸭, 烤鸡,烤鸡翅, 这些都是我的菜,咬在嘴里特别的香, 这次尝到了烤羊排,依旧是特别的满意, 没有羊肉的腥味,加上孜然,别有一番味道。
Before I especially love to eat roasted food, like roast duck, roast chicken,roasted wings and so one. This Time, I tred lamb chops, still be satisfied with it. It don't have much sheep smell.
作为一个吃货,总是在寻找各式各样美味的食物,而我也享受吃的过程。
---
最近新帖:
---
Pls follow, upvote & reply @karasui, Thank you!