Aerial photography / Let me take you back in time, 80is
Quick story
This amazing city is located in Austria near Graz. It's called Gratkorn and the factory you see, is one of the biggest producer of paper and cellulose. And NO, the smoke that comes out of the chimneys is not toxic, is just steam. Because of that, the city itself, creates a mystery atmosphere. With this photo, I was what trying to recreate a vintage look, like in the 80is.
Did I do a good job and you like the photo? Let me know in the comment sections.
"Mystery will reveal itself"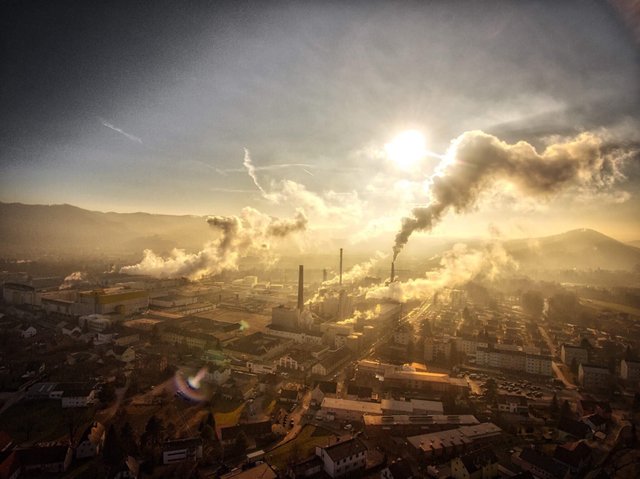 Cam: DJI phantom PRO plus
Set: F4.5 / shutter 1/400 / Iso 200
Yes, you can use my photos and if you need any help, do not be shy, just contact me.
🍀Enjoy❤️Upvote❤️Resteem🍀