#IBelieve!

Why are you down, oh my soul?
And why are you disturbed inside me?
Wait on God; because I have yet to praise him,
my salvation and my God.
Psalm 43: 5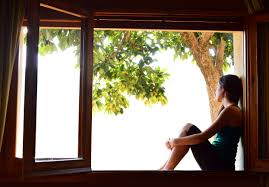 Inspired by a reading that I had recently within my reach, I was able to reflect on this verse of writing. Let's not let our soul tell us what we have to do. The psalmist explains that we have the authority to act, have self-control and go against our emotions, which by the way, most of the time they become treacherous.
If we read well, the psalmist was speaking to his own soul ... that apparently was disturbed, anguished sad, bereaved, at first glance we might think that he was on the verge of madness. But no, he was not crazy ... He understood that he had the power to master those emotions that could lead him to madness.
We can not always live in the background, bathed in sadness, disappointment, depression, and act as victims of life ... waiting for God to have mercy on us moved by the pity you give him daily ... God does not move Well, clearly we can find a lot of evidence in the bible of that.
Do not make tantrums! I acted with Faith! get up and tell your soul, enough of complaints, enough of so much grief, no more sadness, go angry, go emotional misery, because God will not accept any of your invitations to your personal self-injury conference, and less will be impressed. No more! My soul waits on God because I have yet to praise him! reach God with faith only in Him!
Sean Welcome to the new Section of my Blog #YoCreo! Here I hope to share with you all words that inspire us every day to come closer to God!
Greetings to our community #Mosqueteros.