A Lesson in Hebrews: By Faith Part 2
In previous posts in this series we learned:
• Hebrews is a legal argument for the defense of something and someone
• The Writer provides us with a legal definition for faith
• The definition is a play on words containing several smaller plays on words
• How the Writer uses faith becomes a play on words
As a kid I remember when one of the older kids would get the popular new toy. Someone would say "can I see it?'" and then reach out to pick it up. The refrain would be "you see with your eyes, not with your hands." However, scripture reminds us that our ability to see is not limited to just our eyes.
In The Gospel of Mark 10:46-52, we learn the story of a blind man named Bartimaeus. When he heard that Jesus was passing by, he cried out to him for mercy. He called Jesus "Son of David". The blind man could "see" that Jesus was the promised Messiah. Though blind, Bartimaeus saw Jesus for who He truly was.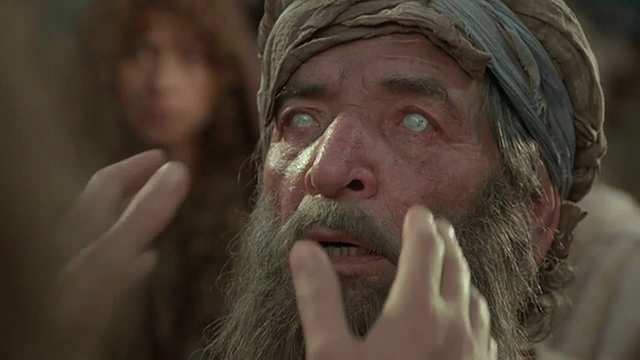 Tragically there were many who possessed sight, but not could see this truth; Most thought that Jesus was just a carpenter or even a good teacher. Their perspective about Him was off.
In part one of "By Faith", we learned that the very first time that the writer of Hebrews uses the word faith, he uses it subjectively.
In chapter 6:2 he uses it for the second time and here he uses it objectively. The idea is that whatever is being revealed or shown to us is not subject to our own personal interpretation. It is what it is, regardless of how we see it. First he uses it subjectively, now he is using it objectively. So then how do we harmonize these two dichotomous positions? By understanding that when God is showing or revealing something to us, we must see it for what it is. If we do not see it for what it is then our perspective is off; we must now adjust to it.
Notice, not only does the writer use it objectively, but he uses it in direct reference to the Person of God. Therefore, God should always be the object of our faith.
Recently, I had experienced some setbacks. I was counting on certain things happening. When they did not, it deeply disappointed me. Eventually I realized that I was placing my faith in those things and not in Him. I had forgotten that He is my source, not those things I was hoping for. My perspective had gotten off. I was not seeing God for who He truly is; my provider. I had to adjust to what He was showing me. God is God, and we must see Him as God.
In the previous blog we noted that faith will always require and even demand a response from us. Today we learned that God is the object of our faith. This means that I am required to respond to both something and someone.
In summary: God is at work in the lives of His people. We are required to respond by faith to His work and get in alignment with His Spirit. But what about when we do not understand what He is doing? Our response is to trust Him (Job 13:15).