The Lord's Peace
Isaiah 26:3 KJV
Thou wilt keep him in perfect peace, whose mind is stayed on thee : because he trusteth in thee.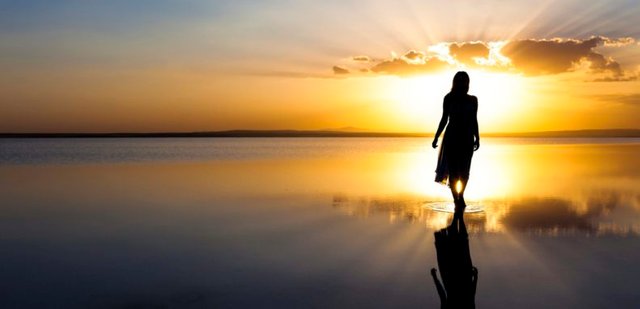 (imagesource)[http://dreamcatcherreality.com/life-purpose/]
Peace is a state of calmness, quietness that beats the noisiness the world that tend to make you stir in opposite direction of where you ought to be going. Peace aims at keeping your focus on the right track even in the situation that seems opposite of where you ought to be. The situation is not meant for you to react to (positive or negative), but that it came to test your level of focus. Pressure comes out of different circumstances to take you out Of the realm of perfect peace(which is God's perfect plan for you). Perfect peace arises from the sure word of God to you in your darkest moments which is able to build up momentum in you to keep focus and move forward despite the critics, depressing statements, accusations, sorrows, pain and allegations. Perfect peace has it's finished work in your life when you are able to hear and retain in your consciousness the most sure word of God's covenant with you.
Jeremiah 17:5-6 KJV
Thus saith the Lord ; Cursed be the man that trusteth in man, and maketh flesh his arm, and whose heart departeth from the Lord . [6] For he shall be like the heath in the desert, and shall not see when good cometh; but shall inhabit the parched places in the wilderness, in a salt land and not inhabited.
Perfect peace keeps your focus on God and His word. Why did God place a limitation on what man can do or offer? Because He is God, Just and would have no one else aside Him take the glory for your rise. Why can man not offer peace? Man is not an author of peace, man is deficient in ability outside God. God wants to take the glory for your rise in life and Destiny not a mere mortal like yourself. Even God cursed anyone that looks into man for Help why? In the book of Romans, Paul wrote and said many people exchanged the glory of the creator for the creature. They started worshipping the creature instead of the creator. The presence of peace is the retaining of God's consciousness in your life but when you look to man always in the absence of God's directions, you are in trouble. All you get is frustration.
Why is it that God alone can give peace? Because God alone is too faithful to hearken to his word to bring it to pass. Unlike man that is having issues with integrity. The scripture above also says the man whose heart departs from the Lord. Meaning, the moment you idolize a man to be your sole helper aside God, you are in danger of not being a friend of God. You literally enslave yourself to the opportune help of man if you put your trust in man. In God, you find Favor but with man is slavery. Human beings are good channels of Blessings but Bad sources. Let God alone be your source but don't make a singular man your channel of Blessing' lest you forget that God has billions of channels.
Why can man not offer peace?
Jeremiah 17:9 KJV
The heart is deceitful above all things , and desperately wicked: who can know it?
But look at what God says about those who out the totality of their trust in Him at all times:
Jeremiah 17:7-8 KJV
Blessed is the man that trusteth in the Lord , and whose hope the Lord is. [8] For he shall be as a tree planted by the waters, and that spreadeth out her roots by the river, and shall not see when heat cometh, but her leaf shall be green; and shall not be careful in the year of drought, neither shall cease from yielding fruit.
Psalm 60:11 KJV
Give us help from trouble: for vain is the help of man.
Look at this:
Psalm 146:3-10 KJV
Put not your trust in princes, nor in the son of man, in whom there is no help. [4] His breath goeth forth, he returneth to his earth; in that very day his thoughts perish. [5] Happy is he that hath the God of Jacob for his help, whose hope is in the Lord his God: [6] Which made heaven, and earth, the sea, and all that therein is : which keepeth truth for ever: [7] Which executeth judgment for the oppressed: which giveth food to the hungry. The Lord looseth the prisoners: [8] The Lord openeth the eyes of the blind:
👉 To be continued......