Do you Discipline Other People's Children? Here's How to Handle It...
If you baby sit children or your own kids ever have friends over, you are the one in charge. Since no child is perfectly behaved 100% of the time, the question of disciplining a kid that isn't your own will come up. How do you handle it? Do you avoid it and ignore their behavior, or give them the same punishment you would you own kiddos?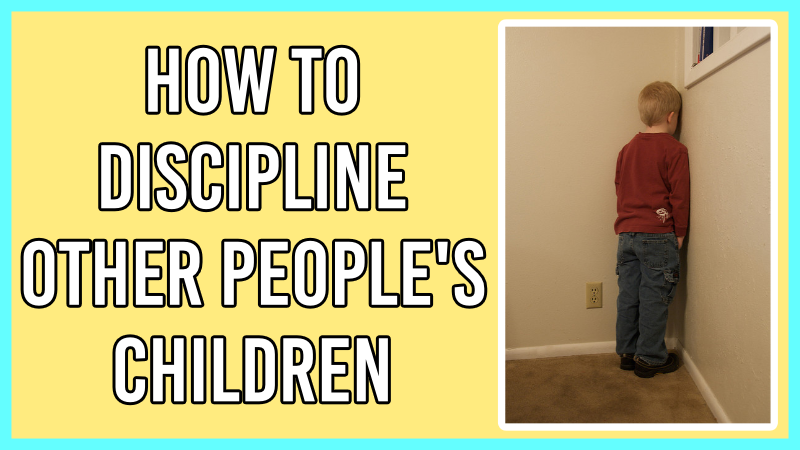 Here are some tips for disciplining other people's children, if you ever find yourself in that situation.

Talk to the Parents


If you are going to be watching someone else's child, especially in a long-term ordeal like regularly babysitting, discuss discipline with the parents. Ask how they usually discipline at home, and what is acceptable or not for when the child is in your care. They may use time outs and think it will be effective for you to do the same. Consistency like that will likely make the child behave better when they are at home OR when in your care.
If the parent forbids you to discipline their child in any way, you may want to rethink the supervision altogether.

Avoid Physical Discipline


Even if the parents of the child say you can spank them, I highly advise against it. You can find yourself in a lot of hot water, legally, if you were to strike a child in your care.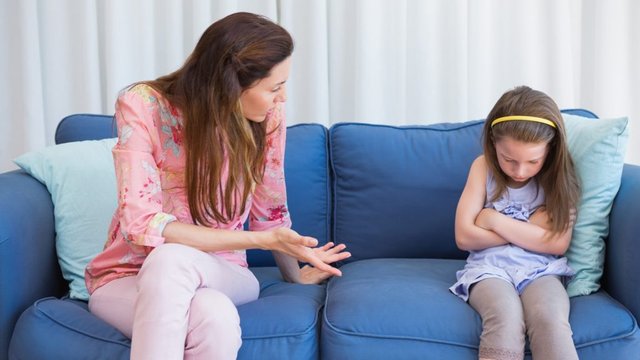 Source: DepositPhotos.com
Plus, physical punishments don't seem as effective as other methods anyway, from my own experience. There are always alternatives, which will be better for you and the child you are supervising.

Always Be Fair in Discipline


If you are watching someone else's child along with your own, you must be fair when giving out punishments. Don't favor your own children over the others in your care. Your kid won't always be the angel while the other kids are the monsters.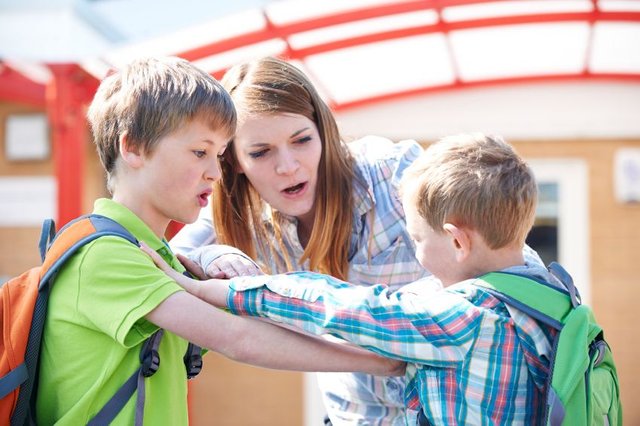 Source: DepositPhotos.com
When an issue arises between your child and another, take the time to find out what really happened. Listen to both sides of the story with an open mind. Don't rush to punish the other child just to protect your own, unless it's warranted. Rather than punishments for child spats, it may be better just to redirect the kids to doing something independently, like drawing or coloring, so they can cool off.

Discuss Incidents with the Parents


At the end of the day, when the parent arrives to pick up their child, you should discuss any issues you had. Be honest and tell them what happened as well as how you handled it. Transparency is important when you are caring for another person's children. Hopefully, the parent will be understanding and apologize for any misbehavior from their child.
Disciplining someone else's child isn't the most fun thing to do when your kids are having their friends over to play. However, if they are in your home, they should expect to follow your rules. Also, you will want to get onto them when they are doing something dangerous. Knowing how to properly discipline comes from talking to the parents beforehand, as well as being fair when the need for punishments arise.








Animated Banner Created By @zord189