English

Hello chess fans, I just have created a new chess riddle for you!
Even if the position below is self-invented, it's patterned on something that could also arise in a real tournament chess game so that it looks less artificial than other typical chess problems.
Your task is to attack the black king to get an overwhelming advantage.
I guess that's not quite as easy as it may look at a first glance ... What do you think?
Have fun! :)
Deutsch

Hallo Schachfans, ich habe gerade ein neues Schachrätsel für euch kreiert!
Obwohl frei erfunden, könnte die Position unten so ähnlich auch in einer echten Turnierpartie entstanden sein, so dass sie weniger künstlich wirkt als andere typische Schachprobleme.
Eure Aufgabe ist es, den schwarzen König anzugreifen und einen überwältigenden Vorteil zu erlangen.
Das dürfte sich möglicherweise etwas schwieriger gestalten, als es auf den ersten Blick aussieht ... Was denkt ihr?
Viel Spaß! :)
---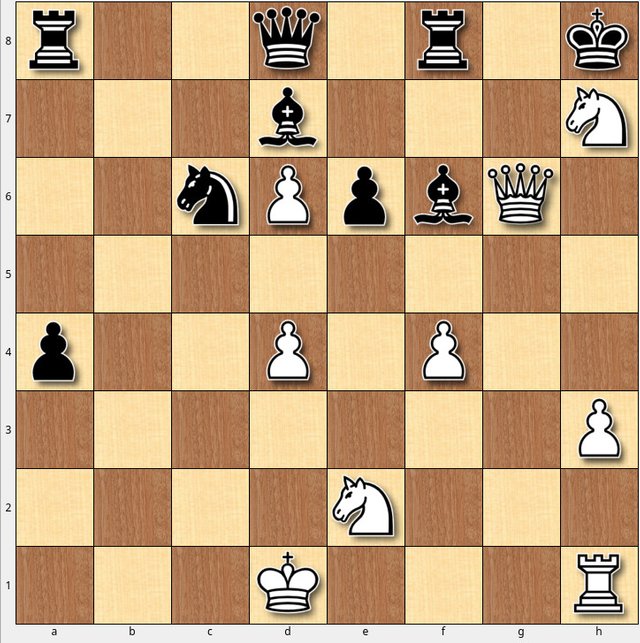 FEN: r2q1r1k/3b3N/2nPpbQ1/8/p2P1P2/7P/4N3/3K3R w - - 0 1
| | |
| --- | --- |
| White to move: | Weiß am Zug: |
---