Does This Animal Produce Gunpowder ?
---

Nitrate

---
Hello Steemian, 
About four days ago, i feel unwell, but my spirit was back to write science article in steemit, okey pass week ago i told about Potassium Nitrate history and how they use potassium nitrate in ancient times, now i will continue to write how we can find potassium nitrate from natural material.
Goat is mammals belong to herbivorous animals and also chew the breed. Goats have the same body size as the Sheep. Mutton can be eaten. Goat milk can also be drunk and also used as cosmetic ingredients. Goat urine has enormous benefits to overcome problem of farmers' dependence to use of chemical fertilizers (inorganic), agricultural land various types of chemicals either from fertilizers, pesticides, herbicides and fungicides. Goat urine (livestock waste) compared to cow urine is slightly superior, this is because the chemical content contained in the urine of goats has been known more content as H2O, Ca, Cl2, K, Na, Mg, N, N, Nh3, So4 and PO4, urea, creatinine, uric acid, Urine beneficial ingredients can be separated from waste, and used to make fertilizers, medicines, brain cells and gunpowder.
---

Potassium Nitrate

---
Gunpowder consists of 75% potassium nitrate, 15% charcoal and 10% sulfur. While charcoal and sulfur have been relatively easy to obtain, potassium nitrate is not commonly found in nature. Early sources are found in caves where guano been combined with minerals from cave walls, Soaking and filtering guano is an effective method, and there are so many caves, and so many bats. The solubility of potassium nitrate in water is high enough, in 0 C and 1 L water, the sap can reach 133 gr. This amount of solubility is quite massive although not as much Sodium Nitrate that can dissolve more at the same temperature and volume. 
Physic Fact
Potassium Nitrate is a solid salt compound in room temperature, this compound is  white crystalline and odorless metallic crystal. The solubility of potassium nitrate in water is good enough, at O C potassium nitrates soluble at 133 g/l, temperature 20 C of soluble potassium nitrate 316 g/l, and at temperature of 100 C of soluble potassium nitrate of 2460 g/L. If we observed, the solubility of potassium nitrate is higher along with the increase in water temperature, When dissolved into water, this compound will absorb energy of environment or reaction is endothermic solvents , so that water temperature will drop when we dissolve this compound. The pH of the KNO3 solution ranges from 6.2 to 7.0, indicating that the KNO3 compound is neutral. Not as NaOH compounds, the compound of potassium nitrate is not hygroscopic.
Chemistry Fact
Potassium Nitrate is a powerful electrolyte compound, when dissolved into water, potassium nitrate ionizes into K + and NO3- ions. In addition to showing ionic compounds, potassium nitrate is also a "Oxidizer" or the strong oxidizer agent. This means it can oxidize other substances, while it itself undergoes reduction. When its react with a compound that reduce the reaction can cause an explosion. Therefore, we should be careful of oxidizing compounds. Because at any time on heating and mixing with a reducing agent, this compound may become unstable. The oxidizer properties of potassium nitrate can be utilized as an additive to the manufacture of explosives, such as the "Black Powder" bomb used in World War I by American troops.
---

Reaction of KNO3

---

Potassium nitrate can be prepared by reacting ammonium nitrate with potassium hydroxide.
NH4NO3 + KOH → KNO3 + NH3 + H2O
Potassium nitrate can also be prepared by reacting ammonium nitrate with potassium chloride.
NH4NO3 + KCl → NH4Cl + KNO3
Or Potassium nitrate prepared by reaction of potassium chloride with sodium nitrate
NaNO3 + KCl → NaCl + KNO3
---

Conclusion

---
Potassium Nitrate has many benefits, many of which are widely used in the armaments sector such as bomb making. In addition potassium nitrate is also used as a fertilizer, as a nitric acid making agent, Oxidizing salts or oxidizing agents so that contact with organic materials or reducing agents should be avoided because if potassium nitrate reacts with the material it will cause a fire or even an explosion, therefore never react with potassium nitrate with an organic material or a reducing agent.
Source : 
---
Support Scientist By Use
#science
tag or join
@steemSTEM
---
---
Follow Me @jamhuery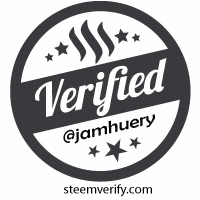 ---