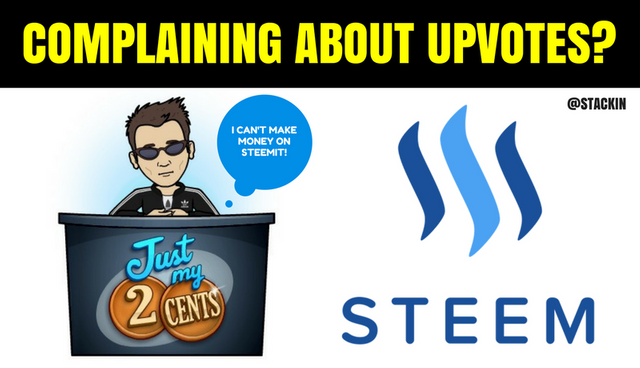 Complaining will only chase people away, waste your time, and it will never solve your problems ~ Charles Fuchs.
Whats up Steemians, today I wanted to address some of the things that I've been seeing a lot recently on blogs and comment sections.
There are so many people currently complaining on the lack of high upvotes they receive on their posts. 🙇🏼
I totally know where they are coming from, I know how it feels when people spent hours creating an awesome posts and only made $10. 👨🏼‍💻
However, let's start looking at it in a different way (out of the box thinking).
With the volatility of the Cryptocurrency markets throughout the last couple of months, we have seen the price of Steem trending between $1-1.60. 📊
This has caused our Steemit "Voting Power" to be lower than what we were use to experience just a few months ago. As Steem price rises, so will everyone's voting power. 
"So Charles, what does that have to do with anything? I'm just making $5-$10 a post and that sucks!"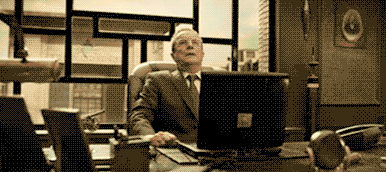 Making $5-$10 for a blog post as a Minnow or Dolphin is pretty damn good right now... Let me explain! 💰
For example, what if the price of Steem was to reach $3-$5 at the end of the year? 
If that happens, all the hard work you put into all of your blogs, you will actually have made $15-$50 per posts if you just kept your Steem power! 😳
We are all expecting Steemit to make a huge run in 2018 and we can see a price target of $10+. 
What if that did happened?  ...all of your $3-$5 posts will actually of been $30-$100 if you kept it in Steem Power! 😲
So if you guys are all complaining about just making a few bucks with your posts, you are not seeing the big picture. 👨🏼‍🏫
Each one of your posts are actually "Huge Payouts" later down the road. Don't become one of those people that quit and look back years from now kicking yourself in the ass with regret. 🤣
With that being said, Never Stop and "Keep on Stackin"! 💞


Follow My Steemit Journey: @STACKIN
Join The Steemit Superstars Facebook Group HERE


Charles Fuchs |

Charles Fuchs |

Stackin