✴️ LETS TRY SOMETHING NEW... DAILY 100% UPVOTE FROM CHARLES FUCHS!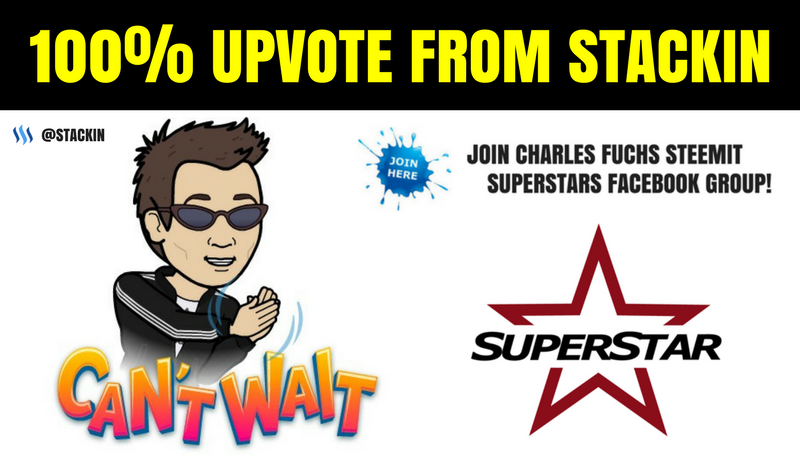 You can't become a "Superstar" without creating other "Superstars" ~ Charles Fuchs.
Let's try something new, as I revamp my "Steemit Superstars Facebook Group" in the following weeks. 📆
I will be picking one new Steemians to be "Featured" in the group. If you did not join yet, do so here now: Facebook Superstar Group.

This will be an interesting concept... One member with good content will be featured in the group that we will vote on (only if you like the content) and they will also receive a %100 upvote from yours truly.🤑
Why are you doing this Charles? Like I said before, the only way you can get a big following and have an awesome Social Media Movement, you have to focus on the community. 👨‍👩‍👧‍👦
I'm currently thinking doing this daily... In the meantime, Let me revamp the group and make it great place to be on so that we all can connect and share valuable content.
Don't worry guys, I'm currently working hard to revamp the Facebook group.
Also in the coming weeks, I just finished my steemit shirt website and will be doing weekly contests so that people can get some awesome swag. 👕👚
Until then, Let's keep things positive and always be Stackin! 💞

---



---