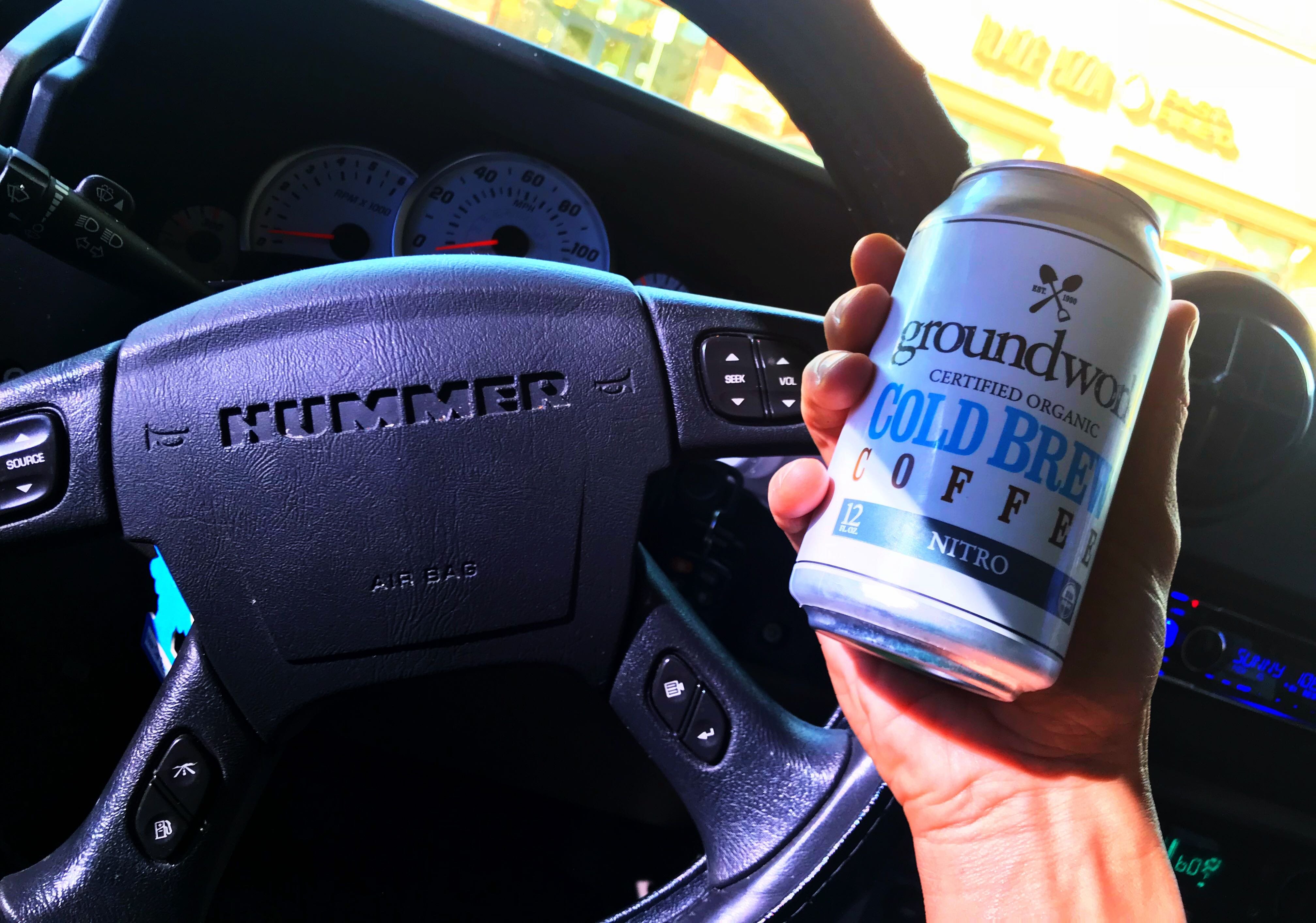 HEY STACKERS!
What better way to get the day started with some of that lovely organic coffee! ♨️
I just found this new brand Cold Brew Coffee by Groundwood at a health store.
All I can say that this "NITRO" brand does the job. I'm so pumped and wired right now that I'm actually looking forward to hit the weights at the gym.
It's kinda funny that it looks like a can of beer. I hope people don't think I'm drinkin' and drivin' 🤣
While most average people look forward to Friday's so they can start relaxin' for the weekends, I tend to focus these days on being productive.👨🏼‍💻
I didn't have time to post earlier today but decided to do one a quick one using the app Partiko while sitting in this 100+ degree Las Vegas weather! 🌞
What a life saver! I just don't feel right if I don't post at least once a day on the Steem Blockchain! 😂
Anyways. If you ever need that extra boost, give this coffee a try if you ever run into it. Be sure just to prepare yourself because you are going to be jumpin' all over the place! 😀
Keep On STACKIN! 💞
~ Charles Fuchs
For those who's interested in following my "Content" and "Daily" Posts... you can just follow me @stackin to get my updates.
Posted using Partiko iOS