Hi guys im here again, the crypto trader from Taguig to give you updates on the blog i made for Baby David 2 days ago.
https://steemit.com/charity/@tjpezlo/blogging-for-a-cause-pls-take-time-to-read
To refresh our memory, here are some exerpts of the previous blog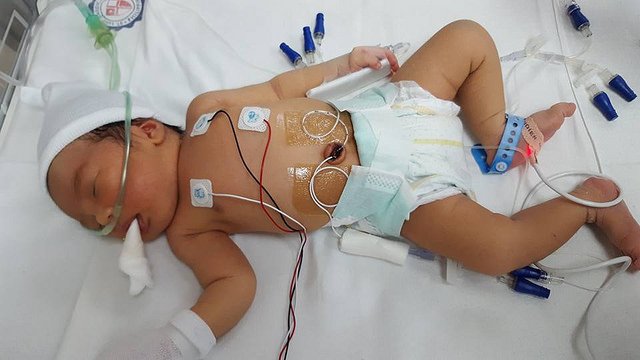 David is the first born child of @Yum and Roma.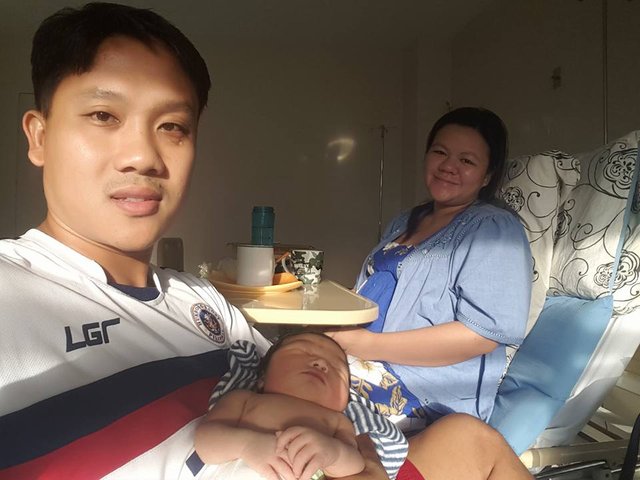 We found out that the baby David, 8 days old, born last July 22, 2016 via CS has congenital heart disease Coarctation of the Aorta PDA and VSD .
He was admited at St Lukes for two days and was eventually transferred to medical city to save costs. Our two days in St Lukes already cost us PHP 200,000.00. Thats about 6.8 BTC.
Coarctation of the aorta (or COA) is a congenital defect, meaning that someone is born with it. About 1 in 100 children is born with a heart problem, and coarctation represents about 8% of those cases. Coarctation of the aorta can be repaired either by surgery or other procedures. For Baby David, the doctors require surgery.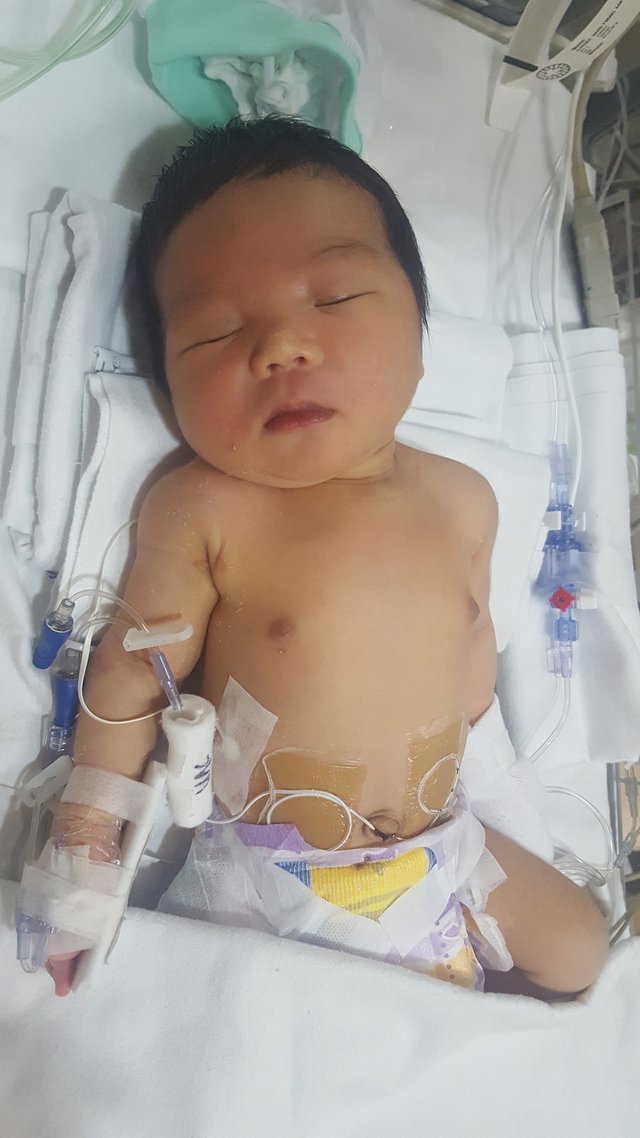 Initial Surgery and medical expenses can cost Php 600,000 (estimate) that's around 19 BTC, and we are humbly knocking to your heart for prayers and support for our baby. After this surgery David will still have to undergo a next surgery which is the open heart surgery but up to now the doctors still don't have any idea how much it would cost us because that would depend on how well David would respond to the initial surgery.
So what Happened with our Blog?
https://steemit.com/charity/@tjpezlo/blogging-for-a-cause-pls-take-time-to-read

It was able to accumulate 65 upvotes and 54 comments and earned us about 2.65 Steem Dollars (SBD) less curation rewards. It has not earned as much as @blockchaingirl earned that night.

But that is not a reason to be sad. It was noticed enough that it gained sympathy from those who read it that 3 donated some of their steem dollars and one donated via steem faucet.

All in all it earned us about 375 steem dollars equivalent to Php 13,837.00, thats about 0.48088643BTC. Not much but it would greatly help us in our expenses. I encashed it via poloniex to coins.ph and to my bank account, for tutorial on how to do it refer to this link.
https://steemit.com/tutorial/@tjpezlo/how-to-encash-steem-and-steem-dollar-smd-earnings-in-steem-it
In our country, most of us will have to work hard for a month to earn that money, so we would like to take this opportunity to thank the 65 people who upvoted for the blog to get it noticed, @benjojo @pal @dking7334 @thecryptofiend @justtryme90 @ben99 @alexft @cryptodon @konstantin @mguy808 @diana.catherine @the-future @lenar79 @akronte @masterinvestor @politicasan2 @anca3drandom @stea90 @cire81 and many more...
Special thanks to those who donated from their wallets @masterinvestor who started donating 3.607 SBD and made others follow through, @thecryptofiend for donating 12.931 SBD and @benjojo who donated 356.301 SBD we cannot thank you enough, we never expected this,
and of course @miketr for his faucet. https://steemit.com/steem/@miketr/steemusdfaucet-get-up-to-1-maby-much-more-steemdollar-every-day
I will be making a blog about you guys. I reviewed your blogs including your activities and i'm pretty sure it worth writing bout so watch our for it. My steem power is low at the moment and this is the only thing I can do to return the favor for now.
We also received escouraging prayers from @kukurikapoo17

and @shaheer001 for prayers of blessings from ALLAH

My special thanks to @dking7334 for being very supportive to my blogs right from the start. I'm your number 1 fan here on Steem community.
I felt happy yesterday because finally i found purpose in blogging and steem community made it possible for me. This is my first ever charity work in steem it and i will continue yo donthis as an advocacy. My way of giving back, adding value to the community.
Im posting this photo to show that your donations and upvotes had reached the beneficiaries.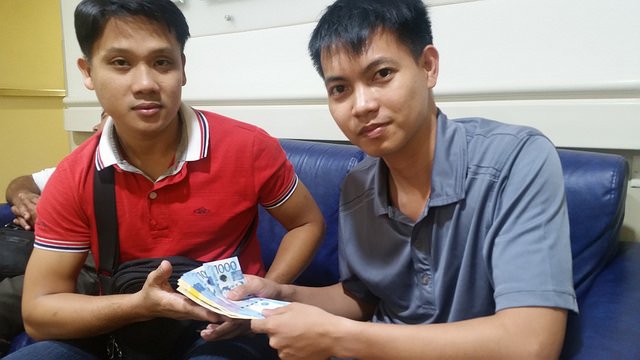 As an Update Baby David is now in the operating room for his initial surgey to repair the coarctation of aorta and pulmonary banding to reduce narrowing of aorta of Baby to prevent congesting. It will take 2 to 3 or 4 hrs of operation.
We will give you updates on that, we were not able to document the procedure but we will post pictures later on. We are still waiting for the results.
Kids who have had coarctation of the aorta can expect to live a normal life after treatment. Please help us give Baby David a treatment he badly needs. We want to see him grow and live normally.
We are in need of your support and prayers during this very difficult time. Thank you.
For donations here's my btc wallet if you have extra satoshis to spare. Kindly notify us through a comment if you were able send some donations for transparency so that @yum08 would know and be able to thank you personally.
3CXna2Wp9yzLkvVfh1guPvjE25fF9rejPG
That's all for now, one upvote will go a long way to help raise funds for David. Thank you guys!