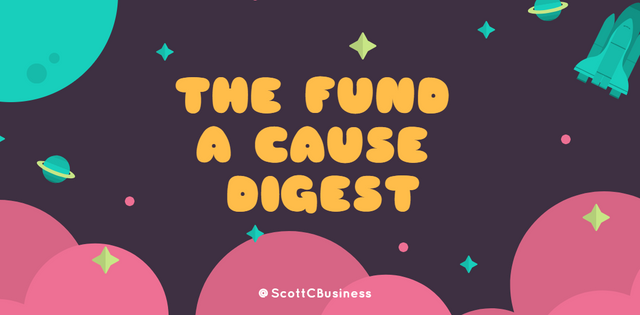 Hey everyone so one of the things I wanted to push for as a witness was to support more charitable causes on Steemit and promote these efforts. Today I donated over 30 Steem and delegated about 50-100 SP to various projects and I'll share some of them!
A great place to start is with @fundition. They have a great decentralized crowdfunding platform for Steemit and on there you can see the charities I support here: https://fundition.io/#!/@scottcbusiness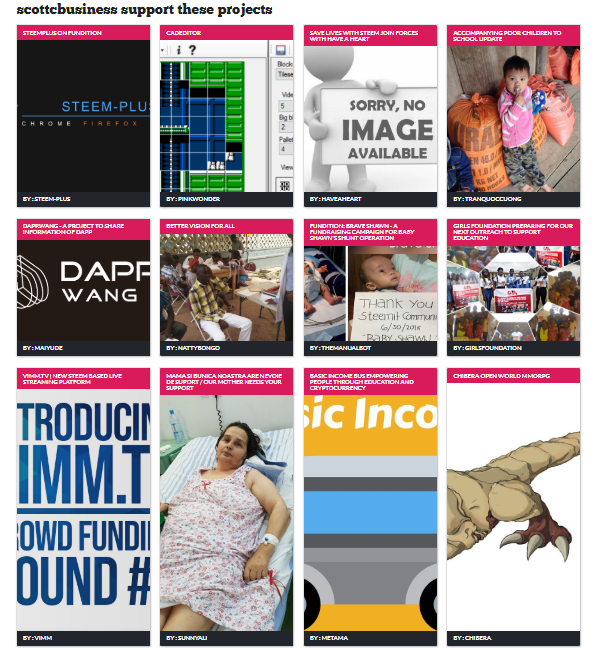 They update the projects with their latest posts so you can just give them your vote and or donate funds and earn backer rewards potentially and be listed as a backer for your donation. So be sure to go check out the website here: https://fundition.io
Because all of those projects I support are listed on my account (mainly charities) I won't be listing those below. I will just list the other projects I've found while traversing Steemit and explain the projects and reasoning behind my delegations.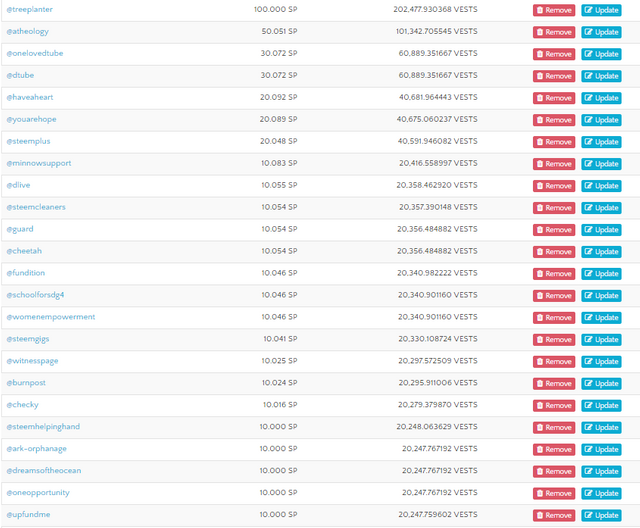 Reforestation Projects by @Treeplanter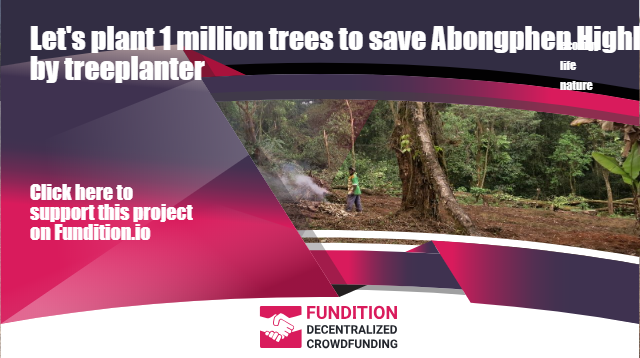 You can check out their fundition project here: https://fundition.io/#!/@treeplanter/rosw39cox/comments
Also outside of Fundition they run a bid bot that uses profits to help charities that plant trees and use delegations to do the same. They do some of the best reforestation on the blockchain that I've seen and I highly recommend them!
This is run by a friend of mine who is doing something similar to this (highlighting and supporting charitable causes) as well as supporting his wife's condition and donating some profits to Sri Sathya Sai Heart Hospital.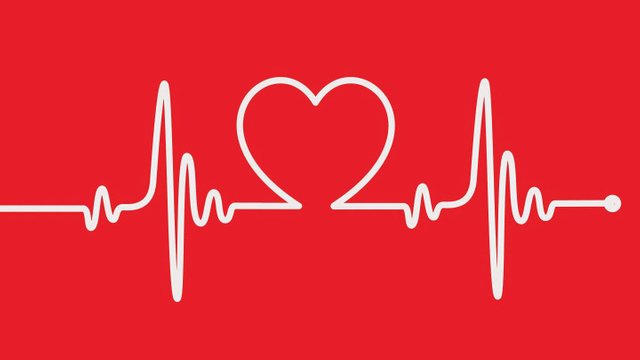 The last post they made was this one: https://steemit.com/haveaheart/@haveaheart/save-lives-with-steem-join-forces-with-have-a-heart-make-a-big-hearty-difference-in-the-world
There are many other projects out there that I'd love to highlight and support! Feel free to upvote this which I will use all the profits from to support these many projects.
They run and support many different charities! You can help streamline charity support through them!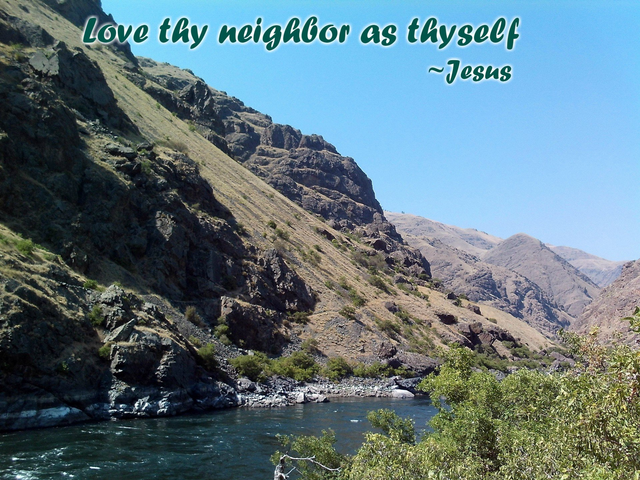 This is one of their latest post updates you can donate to: https://steemit.com/youarehope/@youarehope/4tnqsx-youarehope-thankful-thursday-donor-report

Crowdfunding With A Large Charity Support Section - @Fundition
</center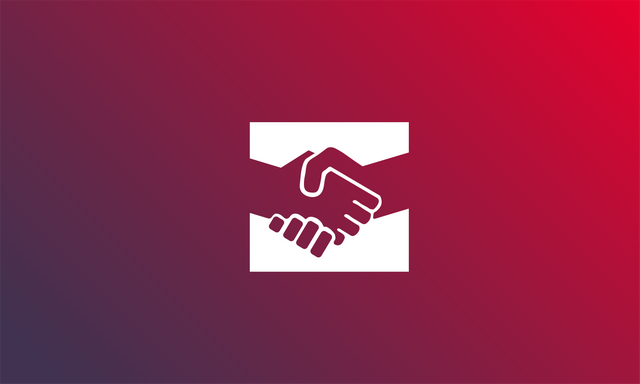 If you don't already know about Fundition they host many many projects and charitable causes being crowdfunded on their platform. This makes it much easier to find all the latest charitable projects. I also work with Fundition and strongly support what they do!
@schoolforsdg4 - Awesome Charity Project Focused On Educating Underprivileged Children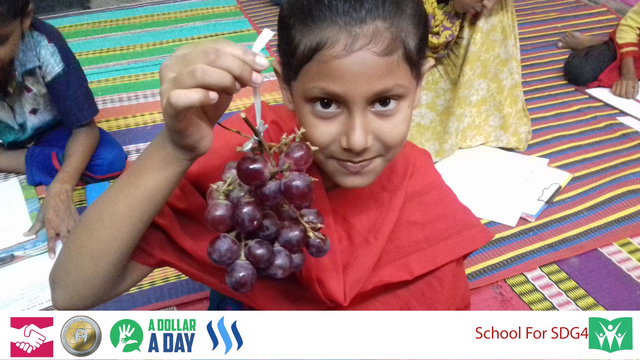 They do so much, in this post here they are crowdfunding to bring weekly fruits for the children to keep them fed and help them then be able to learn without struggling with basic needs during their education time: https://steemit.com/crowdfunding/@schoolforsdg4/crowdfunding-campaign-for-our-weekly-fruits-program-or-or-part-25-or-or
@WomenEmpowerment - Running Different Women Empowerment Projects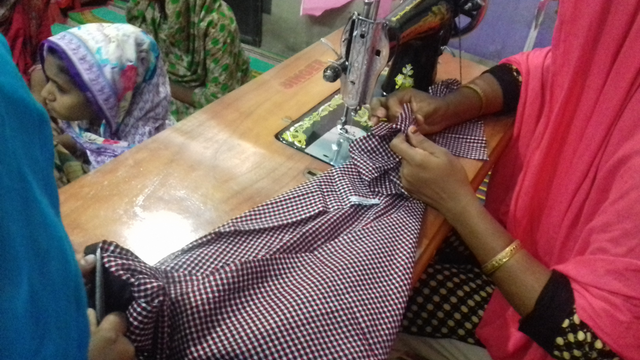 This is their latest post: https://steemit.com/women/@azizbd/my-friday-with-women-empowerment-17-august-2018
It covers their sewing setup and how they are going to acquire some more machines to help teach sewing and empower these women to better provide for themselves and their families.
@adollaraday - A Dollar A Day charitable giving project : What can you buy for 1 SBD?

This is a great project that tries to collect 1 SBD a day and see how they creatively use that to make the most impact in people's lives. This was their latest post: https://steemit.com/adollaraday/@adollaraday/contest-result-a-dollar-a-day-charitable-giving-project-what-can-you-buy-for-1-sbd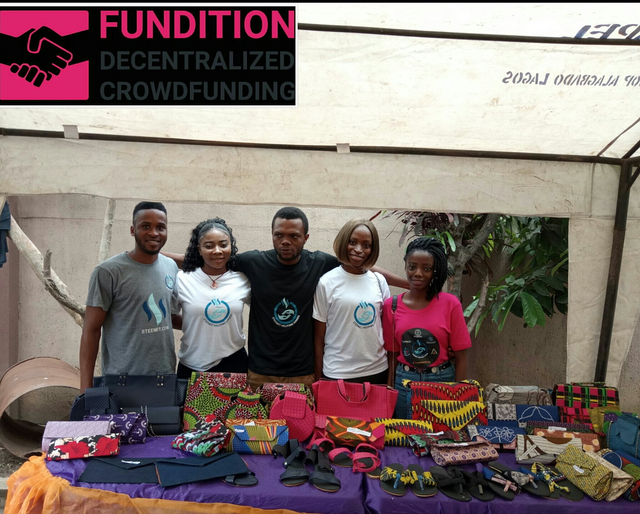 This was their latest post: https://steemit.com/fundition-g9r9rwt7u/@steemhelpinghand/steem-helping-hands-final-vocational-day-6-the-exhibition
They are a charity that promotes Steemit while reaching out to the needy, less privileged, slums, sick ones, and eradicating poverty to the bearest minimum according to their profile.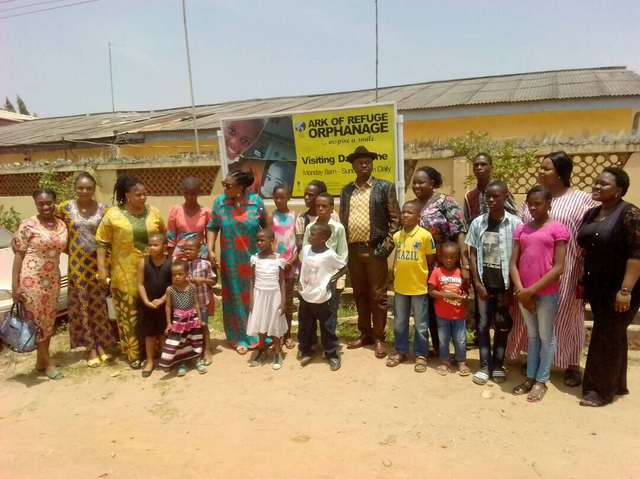 This was their first post: https://steemit.com/charity/@ark-orphanage/introducing-the-ark-of-refuge-orphanage-kubwa-abuja-nigeria-to-the-steemit-family
This is an orphanage run independently of the government via charity funding. It's a great project that recently migrated to Steem and is supported also by @wafrica whom I also delegate to. Be sure to check them out!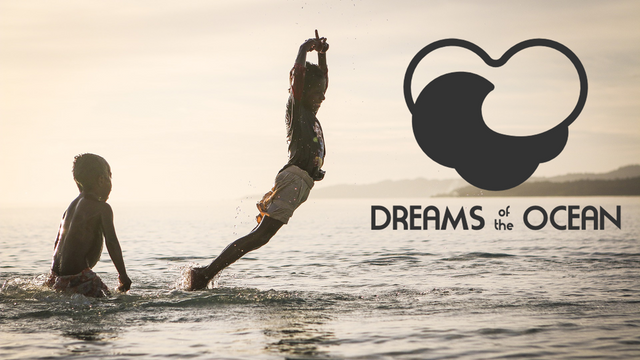 This was their latest share: https://steemit.com/outreach/@dreamsoftheocean/dreaming-big-working-hard-and-growing-fast-we-re-expanding-our-steem-charity-project-into-new-areas
This is the first Steem-backed charity that organizes free watersports activities for kids in need! It's an amazing project run by @surfermarly
@oneopportunity - Charity Project For Children In Venezuela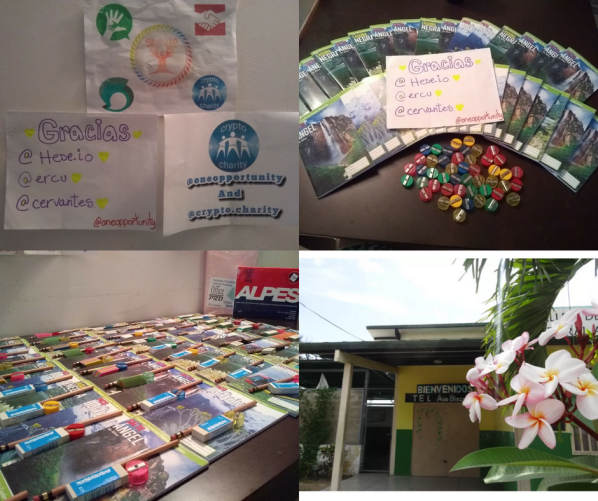 Their latest project is helping a population of 57 children with disabilities of low resources, who receive education at the school "T. E. L. Bicentennial Year."
It's an awesome project and you can see the latest post here: https://steemit.com/adollaraday/@oneopportunity/phase-1-completed-update-no3-school-and-office-products-for-the-school-t-e-l-bicentennial-year-maracay-aragua-venezuela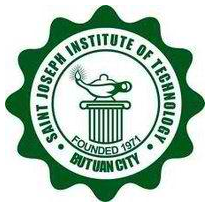 They do not always crowdfund charity projects, but they often do at the very least support them with reposts etc. Nonetheless, it's a great account and project to help support!
Their latest crowdfund was for someone's education crowdfunding project: https://steemit.com/upfundme/@itsjed/upfundme-crowdfund-for-education-71
@cleanplanet - Steem ecologic movement to save the planet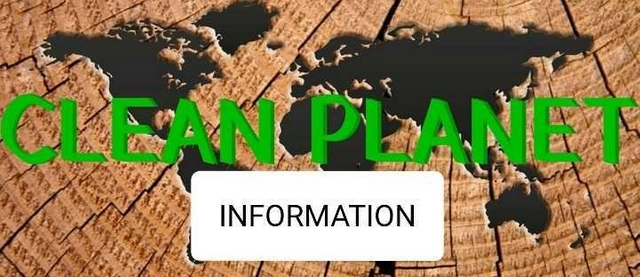 Their vision is to reward you for helping clean the planet!
You can see their latest english post about launching the first eco-token at SMT: https://steemit.com/cleanplanet/@cleanplanet/cleanplanet-prepares-1st-eco-token-at-smt-information-of-being-early-delegator-delegator
All of these are so amazing! Let me know in the comments what you think of them and if there's any other awesome projects you'd like to share so that I can include next time and delegate or offer my support to them as well :)

Every Week I Do A Giveaway
For all my posts, I collect the resteems, comments, and upvotes made on my posts the last week and use a https://snackaholic.github.io/steemfortune/en/ by @snackaholic to determine the 3 winners who receive 0.5 SBD each and announce it on the next post! I also send out 0.001 monthly to my followers with a small bulletin update. By following me you opt-in to receiving it!
Last post here: https://steemit.com/giveaway/@scottcbusiness/6vpfzz-weekly-post-engagement-giveaways
Earn Free Coins With Minimal Effort

💰 Also be sure to sign up on https://www.mannabase.com/?ref=9d27bc9475 for free payouts every 5 days of their coin $MANNA as part of their nonprofit universal basic income project!
Social Media And Contact Info

🙌 You can also follow me on:
Twitter - https://twitter.com/Scottcbusiness
Facebook - https://www.facebook.com/ScottCBusiness
Instagram - https://www.instagram.com/scottcbusiness
LinkedIn - https://ca.linkedin.com/in//scottcbusiness
Steemit - https://steemit.com/@scottcbusiness
Discord - ScottCBusiness#5242
Minds - https://www.minds.com/scottcbusiness




EasyDex helps spread awareness for and is an occasional sponsor of mine and an awesome decentralized trading exchange solution. They're doing some great work.
Witnessing On $STEEM
If you believe in me as a witness kindly vote for me by going to https://steemit.com/~witnesses and voting for me at the bottom by typing in my username 'scottcbusiness' or click on the link below



Click the above text to vote for me!




An initiative to improve transparency, communications, and overall trust between witnesses and the rest of the community. To start it is a discord server, but we aim to build something much bigger moving forward.
https://discord.gg/3b5jk37