4 Things You Didn't Know About Criminal Background Checks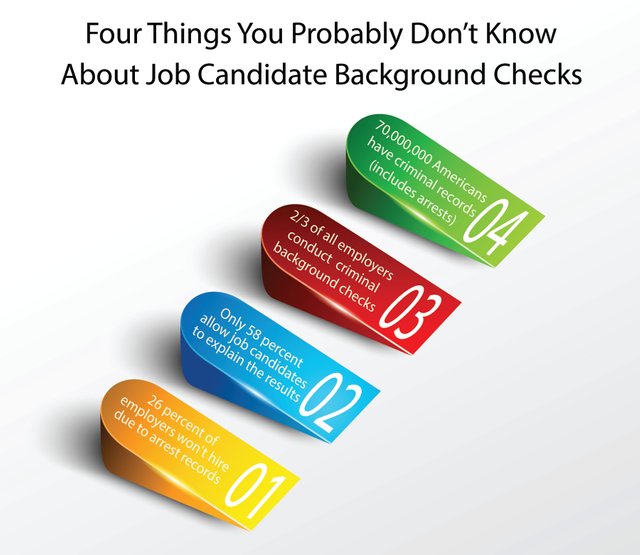 Mission
To provide unique opportunities to individuals
from historically underprivileged communities
to aid in improving quality of life through
education, training, and community development.
To Hire or Not to Hire
Did you think that criminal background checks only hurt those convicted of a crime? Wrong. The Fair Credit Reporting Act (FCRA) allows employers to use arrest records when they make a decision to hire ... or not hire. That means even innocent people who were arrested for a crime, and later exonerated, lose job opportunities.
More than 70,000,000 Americans have criminal records.2
Two-thirds of employers conduct criminal background checks on all job candidates.1
Only 58 percent of organizations allow job candidates to explain the results of the criminal background check. 1
A total of 26 percent of employers won't hire a candidate if the arrest record displays a non-violent misdemeanor offense. 1
A criminal conviction of any kind reduces the likelihood of a job offer by 50 percent. 2
The FairCosa Foundation teaches restored citizens how to become dispatchers or brokers, both living-wage careers, in the transportation industry. The organization, which partners with the Ohio Department of Rehabilitation and Correction
(ODRC), gives first preference to veterans in the program.
1 2012 survey by the Society for Human Resource Management
2 2009 Justice Department study
We all deserve a future - help us clear the way.
Join our mailing list to stay in the loop about upcoming events, meet our participants, and learn how you can help. Just click HERE.
Many thanks to @jaynie for lending her design skills to The FairCosa Foundation logo
and to the #powerhousecreatives for their awesome
community support

To make a donation to The FairCosa Foundation All proceeds from this post benefit The FairCosa Foundation, a 501(c)(3) nonprofit. All images are used by permission of the owner or are common source images.