We've ushered into the new year with many hopes and new dreams. Many of us leading seemingly normal lives with health and time by our side are likely to accomplish our goals! But, for those suffering from incurable diseases, time is a priceless, precious commodity and sadly there aren't many clouds with a silver lining for them.
Just want to thank you all for the support & donations! (Click for Update)
We're in 2017 and yet there are several societal barriers that are extremely hard to break requiring serious efforts on our part. HIV/AIDS is a major issue everywhere and it is considered a taboo in my country where it affects over 2 million people. As per the 2015 data from 'Avert', India is the 3rd largest HIV epidemic in the world with 86,000 new infections and 68,000 deaths AIDS related deaths. Fortunately, over the past decade HIV epidemic in India has been declining at a reasonably moderate pace!
Until the morning of 1st January, 2017 I've never visited any centre or residential program that cares for those with HIV/AIDS. It was when I sat down to write this post I became aware of many statistics related to HIV/AIDS in my country and I'm glad I could play a small role in brightening up somebody's day by taking out some of my time!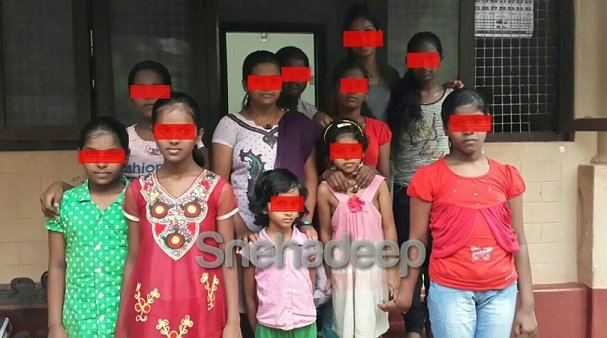 Source: Snehadeep
A brief account of history!
Around 13 years ago my friend, 'Shawn Fernandez' and I started a local chapter of a pan-India motorcycle club in our city of Mangalore. Together, we used it as platform to organise occasional motorcycle rides and events to increase public awareness towards prevalent issues. It was unique in those days and in the early days we mostly dealt with creating awareness related to road safety and related issues. We often tied up with the local administration including the police in executing these events.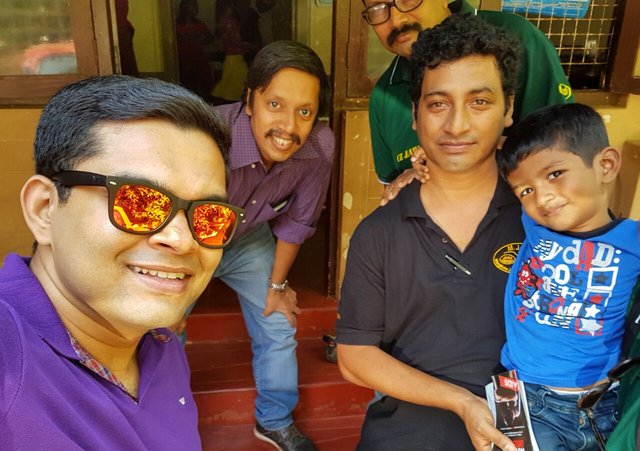 With Shawn and his son Kian and another friend Dr. Brijesh in the center. My prescription sunglasses are funky I know! ;)
Over the past decade our affiliations to motoring clubs have changed and things have evolved. However, over 5 years ago when I left home in search of better opportunities, Shawn continued the work, reinvented the club and took it up a notch to include other social causes and brought many people together.
What's the point of living if you are unwilling to make a difference in your society?
When I moved back home a year ago, I began supporting the work that Shawn and our group-United Bikers of Mangalore (UBM) have been doing in anyway I could! In the past few weeks when I was travelling, Shawn along with another mutual friend John D'Silva managed to organise a visit to 'Snehadeep.'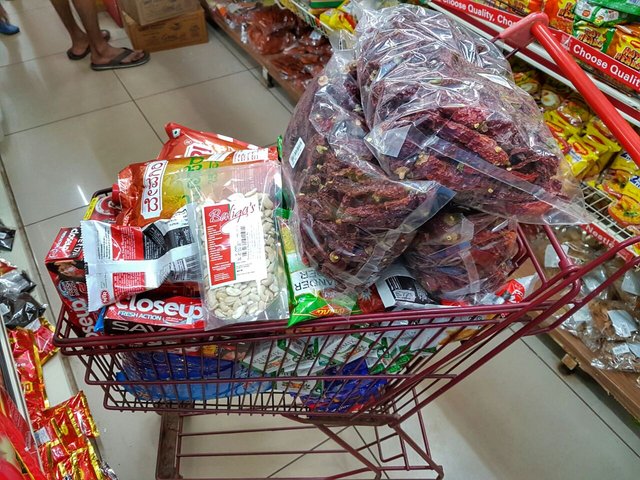 It sure weighed a lot when I had to transfer it to/from my car!
Ergo, on New Years Eve I decided to stay at home and use the money set aside for the NYE party to buy essentials required by 'Snehadeep' instead! I was given a list which made it easy to buy the items and I donated approx $80 worth of essential supplies. The grocery store I made purchases from was kind enough to give me a 2.5% discount towards this purchase upon request.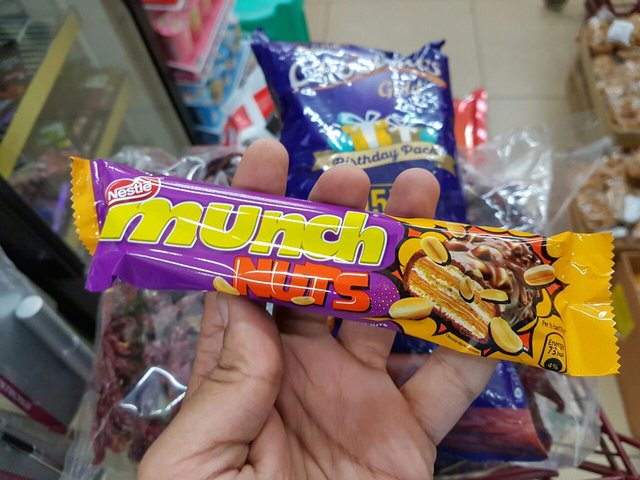 I was going to distribute some chocolates as well and couldn't help get one for myself when shopping!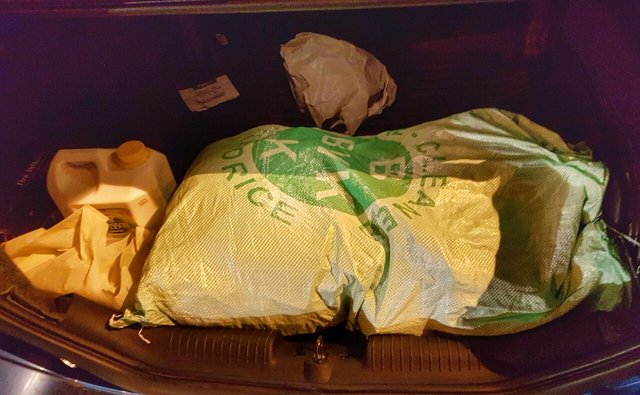 It's great to see my car's boot filled up with something other than my travel luggage!
A Ray of Hope for HIV Positive Girls in Mangalore!
Snehadeep is small HIV positive child care centre and orphanage near my home for little girls abandoned by their parents or families. It is run by a local Muslim woman, 'Tabassum' who takes care of 16 Hindu girls currently aged between 7 and 22. I'm mentioning the religion because, 'There is absolutely no place for religion once these children fall sick with the disease that they have and no religion comes forth to assist these kids despite their deep coffers.'
You are welcome to read her interview here if you are interested to know more about her story.
It was great waking up yesterday knowing that we would put smiles on the faces of these kids!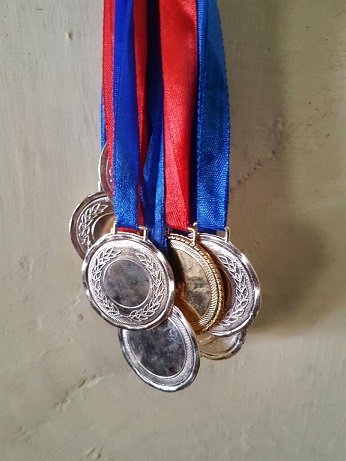 Everyone is being educated in a Government run school and college in our city. Some of the children have won medals in different competitions. The eldest one has a Graduate degree and is currently working in the accounts department of a local firm in the city. All of them are trying their best to lead a normal life as anyone of us!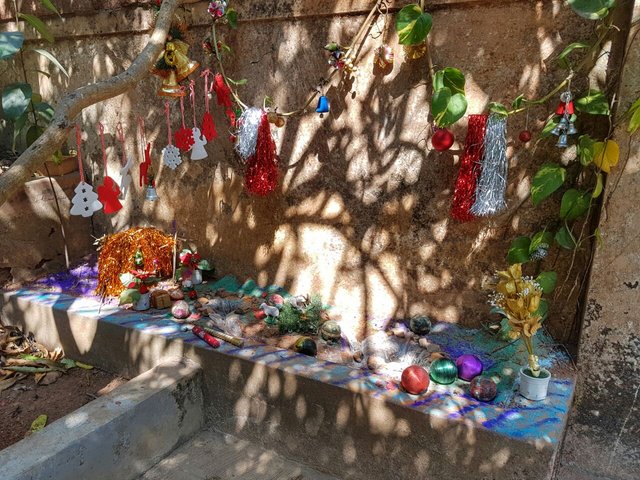 A Muslim woman run orphanage with Hindu kids celebrating a notably Christian festival! This is simply unity in diversity of India for you!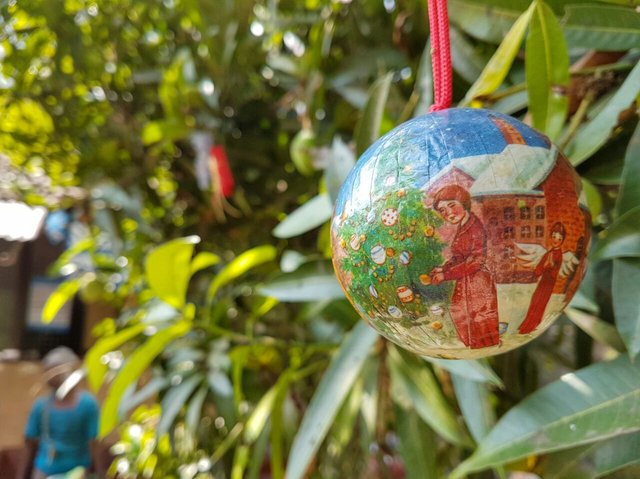 For lack of a real Xmas tree, they used a Mango tree for Xmas decorations! How cool is that?
We spent a couple of hours and played a game of 'Antakshari' with them. Later, the youngest of the lot put up a small dance performance as the other girls and some of the biker-boys from our group sang with their melodious best!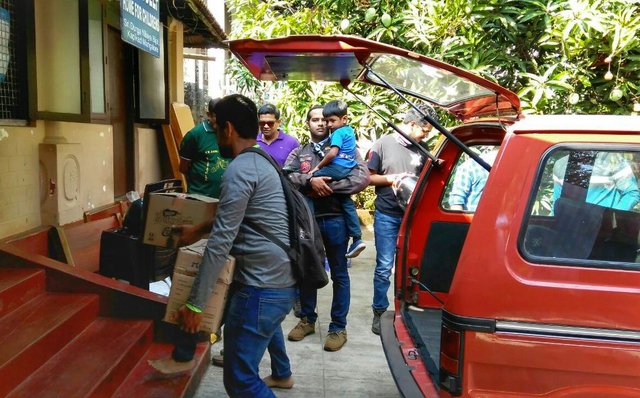 We were requested not to share any clearly identifiable pictures of the children online and ergo I'm not sharing their pictures here. But, my experience I will share! At Snehadeep, I saw more life, love and laughter in these kids than I've seen in many adults who have everything including good health, lots of money and a long life!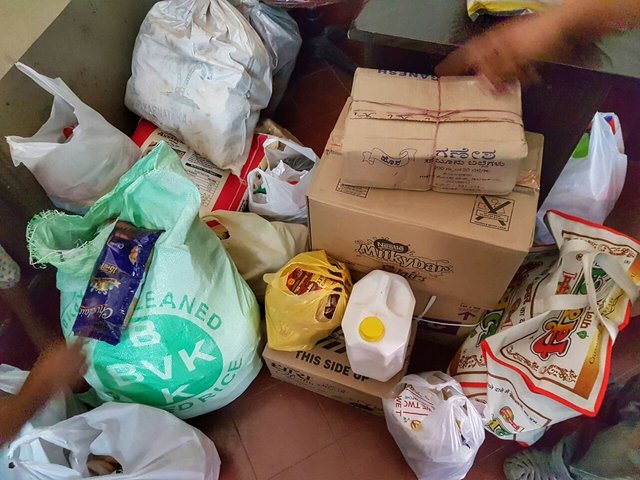 All the supplies donated by UBM
Few important lessons:
If you walked in randomly to this organization you would only see a bunch of kids—happy and doing the best they can with whatever they've got despite the uncertainty in their unnaturally shortened lives!
Remember, It's a tough world for sure but you can always make the most of what you have with the time you've got left!
Over the past 2-3 years I've had this personal policy to make small donations (usually one day's income in the month) on a regular basis to charitable organisations of my choice in my country. I've hand picked a few over the years that I know are accountable for the donations they receive and put them to use. In the process I've learnt that:
I've always received more from life whenever I've shared more of what I have, and I've always had all that I needed in life—Except enough motorcycles and cars!
On serious note, I had unexpected surprises in my wallet from my friends/well wishers on Steemit few months ago when I was going through a difficult phase. Thank you guys!
Ergo, I believe that it's important to pay it forward it life whenever you are capable and have the opportunity to do so! You don't always have to be wealthy financially to be able to do it, there are also other ways!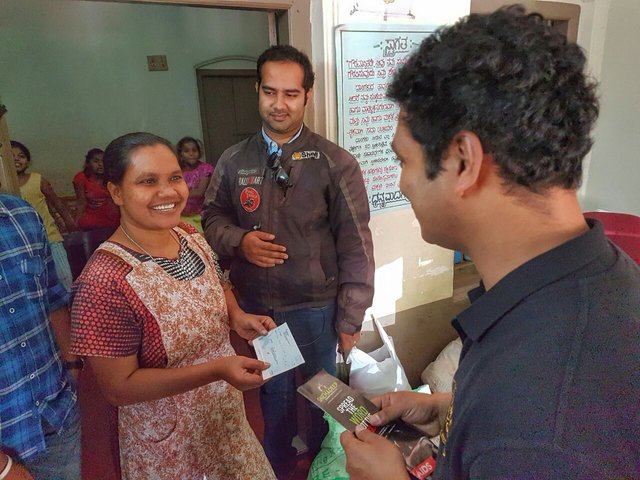 Cheque handed over to Genevieve, part of the management of the place as Tabassum was away.
Just before we decided to wind up the event, Shawn presented them cheque for INR 20,500 ($305) to the organization to help with operating costs.
I thank my friend Shawn Fernandez for continuing the efforts that we started years ago and organizing this event as well as my friends and bikers from UBM (United Bikers of Mangalore) for wholeheartedly supporting this in kind!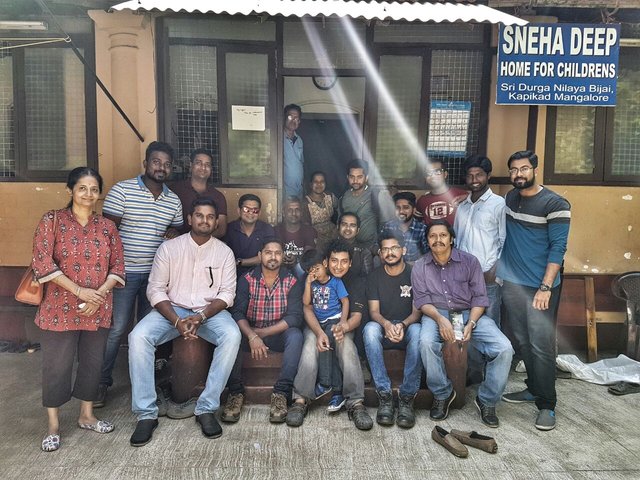 United Bikers of Mangalore is a collective group of motorcycle riders from Mangalore representing various motorcycle and automotive clubs pan-India!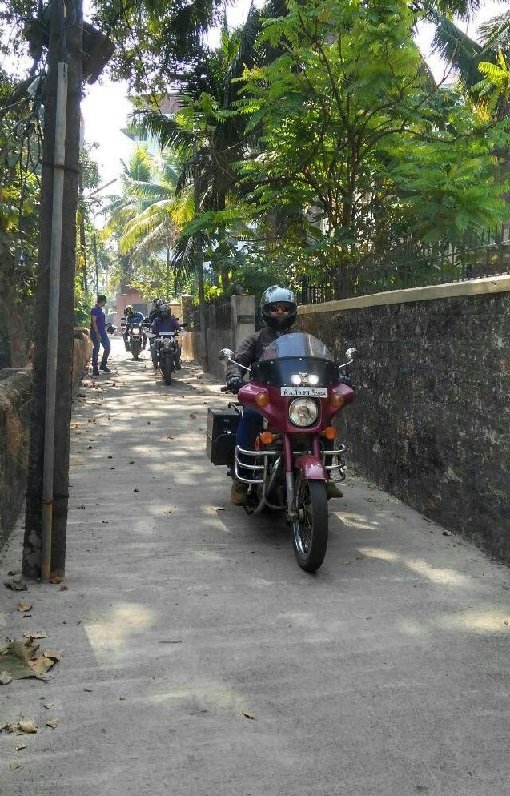 If you'd like to help:
Snehadeep has a monthly expense of roughly $780 (check the following pictures for cost breakup) and they usually fall short by about 20%. If anyone wants to pitch in with any Steem/SBD/BTCs feel free to send it to my wallet! I'll update this post when I present them with a cheque with my contribution for January!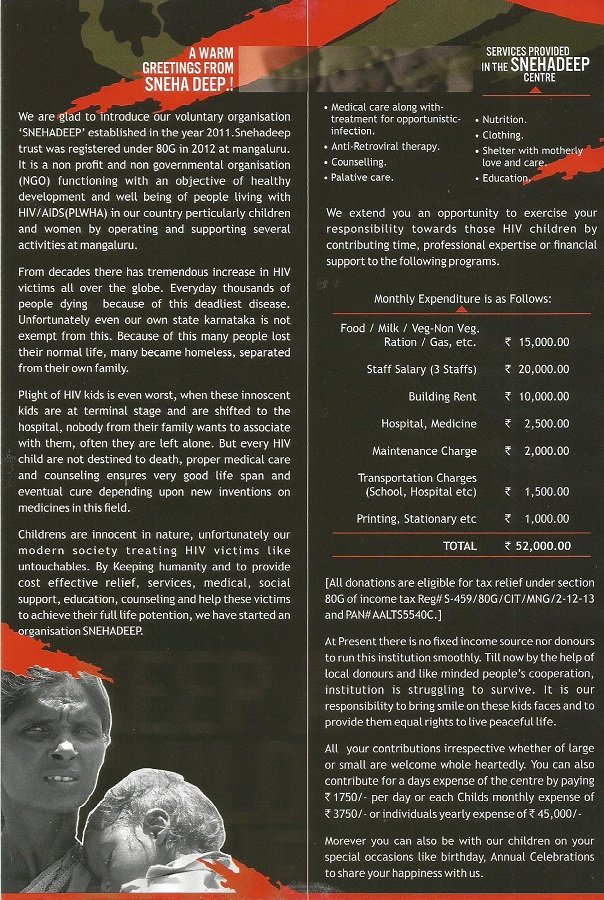 Will continue updating the list of Steemit users sending donations.
Thank you:
@kevinwong
@hanshotfirst
@donkeypong
@thecryptofiend
@voronoi
@smooth
@djdmc
@jamtaylor
@ericvancewalton
---
On a side note, I spent the month of November travelling around Europe thanks to my earnings from all the things I was doing on Steemit. The last few weeks of December was also spent travelling a little in India as well as reconnecting with many of my friends. It's important to meet and spend time with people who matter in your life. I took a break from writing on Steemit but it was also nice to just hang around on Steemit and Steemit.Chat after @steemfest assisting and handling my tasks and observing everything that's been taking place here.
Thanks to my Steemit buddy @liberosist for persistently trying to get me off my arse and start writing again! I'm certainly motivated and happy with the way I've started my year. I'm glad to be part of change, such as Steemit.com and looking forward to writing and sharing more around here! It feels good to sit down and jot some thoughts on Steemit after a while!
I want take this opportunity to wish everyone on Steemit a very Happy New Year! May each and everyone of you have a fantastic year ahead filled with joy, peace and happiness!
---
I've authored other posts which you might find interesting: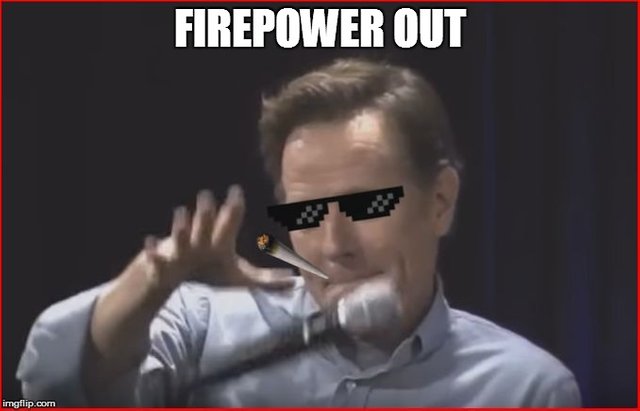 If you like my work, please follow my blogs to support me.
---
@firepower