For those Who Would Like to Help La Gonâve, Haiti, in the Wake of Hurricane Matthew
As many are aware, Hurricane Matthew (category 4) just barreled across the western half of Haiti and is hitting eastern shores of Cuba. Devastation is high in an area already under constant pressure from poverty and many houses that cannot stand the forces of such a storm. It's been a good year for the Caribbean this year, until Matthew decided to show up here at the end of hurricane season.


I heard from Jean Rony this afternoon, but indirectly. He is fine, but some homes are destroyed, at least one person has been killed and food is difficult to obtain. Here's what he said:
Haiti is facing now with a difficult moment with the Hurricane Matthew, where any body can go out to buy nothing to eat. Its raining Wendy all day. A lot areas, departments are completely blocked and devastated by the Hurricane Matthew in Haiti for example: Nippe Department, Grand-Ance, Jacmel and so one. And a lot people die also too.
For La Gonave, where I'm living, some houses are damaged, break and I know for now 1 person is die. And a lot homeless people are in Provisional habit also.
The main problem that we are facing for now with those people at the Provisional habit its to feed them.
Praying please my friends, so that God will open the doors for the Haitian People.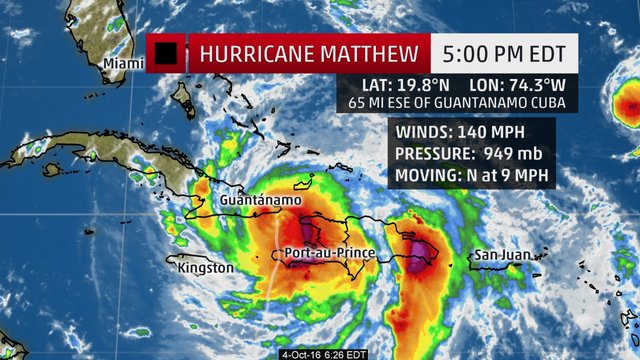 weather.com
You can watch more about it on
The Weather Channel
.
I'm not really looking for upvotes for this, but I am offering to help get funds to La Gonâve. So, here are the options and what I plan on doing.
As you may be aware, I posted an article asking for help to get Jean Rony to the mainland for the biodigester workshop. I don't know if he'll make the trip or not, or if the workshop will be canceled, but I still plan on sending him the funds from that article to either get him to the workshop or for him to use to help feed hungry people on La Gonâve as a result of the hurricane. Upvotes there can still help.
I'll contribute all Steem and SBD from my land regeneration article to help.
You can donate Steem directly to my account. Please include a memo stating what the funds are for (ie Haiti relief)
I have about 18 SBD in my account right now. When this article pays out, I'll convert all SBD and Steem in my wallet, including payouts mentioned above and whatever comes from this article.
All funds from the Crowdrise site go to Jean Rony, but not until the end of the month. If you prefer, that route will work and you can designate them accordingly.
You can donate directly to Jean Rony Toussaint in Anse a Galets, La Gonâve, Haiti, via MoneyGram or Western Union. If you do, please let me know so I can give you his email address, if you'd like to contact him directly with the claim number or verify that he received the funds. I can verify if you'd prefer.
If you prefer to donate via PayPal, the best option is probably to go to the La Gonâve Community & Child Association to donate. Make sure to designate what you want the funds to be used for and they'll make sure they get to Haiti quickly.
I will contribute what I have in Steem and SBD as of right now, as well as all that comes in between now and when this article pays out, regardless of the source. With this in mind, I expect to go to send the MoneyGram to Haiti Thursday morning. I will post evidence for accountability.
I will ask Jean Rony to use the funds for food, and inform him that this is a gift from the Steemit community. There's no guarantee that the funds will be used for food, however. In the event that food supplies arrive and he sees greater need elsewhere, I'll leave it at Jean Rony's discretion as to what would be the most helpful for the people of La Gonâve.
Thank you for your prayers and concern for the people of La Gonâve, Haiti.
Steemin' on,
Another Joe

---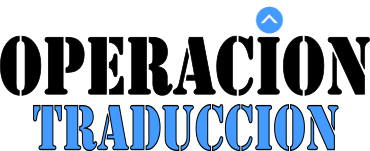 Logo courtesy of @oecp85
---