Restoring Grasslands with Cattle - Long Considered the Problem, Well Managed Ruminants are Actually the Cure
Throughout the world, dry-lands have seen a reduction in productivity. Many attribute this to overgrazing, soil depletion and other contributors to soil degradation, for good reasons. But there is a solution.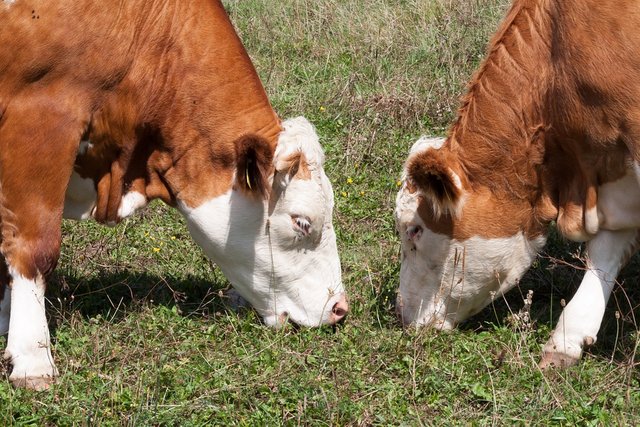 Pixabay
Holistic land management gets to the root of the problem and works with nature to rebuild land. We discussed this in some detail in Part 2 – La Gonâve, Haiti - A Vision of Regeneration for a Degraded Land and Impoverished People. Videos from both Joel Salatin and Allan Savory are included in that article, which provides some excellent detail regarding the restoration of land through intensive ruminant management.
This can be done on any scale and in any environment. In large rain-forests, nature will generally take over and do much of the work, as long as the soil isn't swept away. In arid regions, it could take hundreds of years for nature to restore itself, if left alone. In few cases is nature left alone. The over-hunting of one predator upsets the balance of the entire system.
Predators keep ruminants moving, as do natural migration patterns that follow food availability. When the predators no longer force herds to move, the ruminant no longer has as much incentive to move along. How much more so when they're fenced in?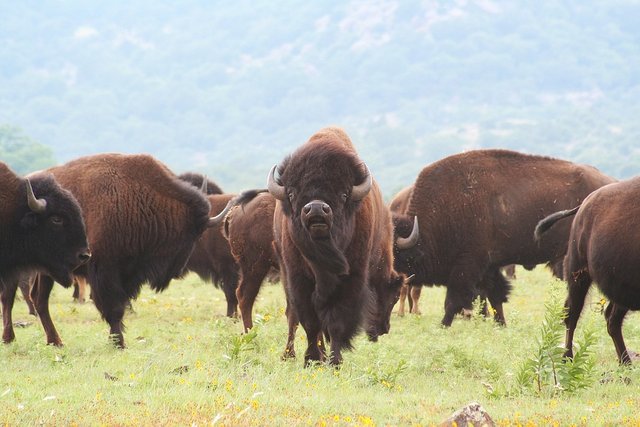 Pixabay
Over the years, many well-meaning environmentalists have pointed fingers at ranchers for the overgrazing of the land. As a result, ranchers have been targeted by an array of asinine regulations and environmental controls that are understandable, but do nothing, or very little, to actually restore the land.
The villainizing of ranchers has been myopic, missing the mark because a little truth with a lot of misunderstanding twists the fact that it's true that overgrazing has been a problem. But the problem isn't that there are too many cattle in a given area (other than stockyards). The problem is that, with the loss of predators and lack of migration patterns, they are not moving like herds.
Natural herd movement promotes grasslands because, as the grazing takes place, the ground is cut, disturbed and nurtured with manure, and then they move on, leaving the land to rejuvenate over the months that follow. The cycle repeats throughout the years, promoting the health of the grasslands.
These grazing patterns can be mimicked through intensive cell grazing. The basic idea is to move the herd from one cell to the next at least weekly, though better results are being realized by moving more often, sometimes even several times a day.
The patterns need to match the size of the operation and the lay of the land. Where vast expanses are being used, a more centrally managed layout may be desired. If the terrain is more variable, a system that follows the land patterns will be more conducive to management and greater productivity.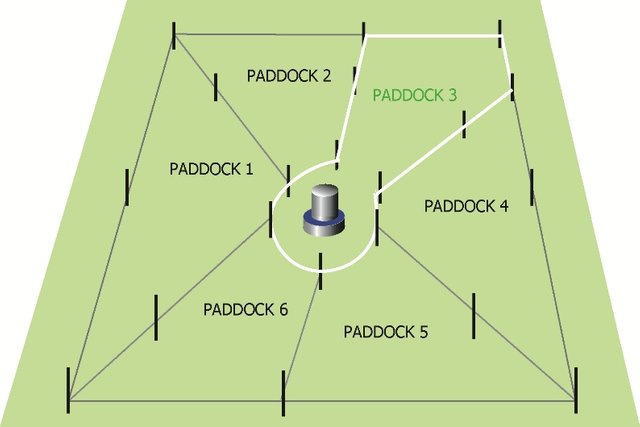 Soils for Life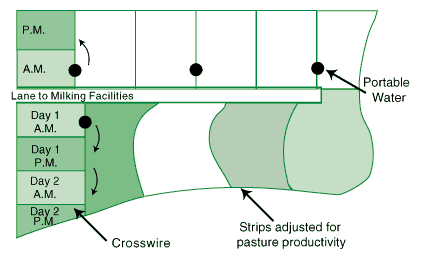 UMN Extension
If you have or manage farmland or ranch-land, consider taking a holistic approach to improving your soil. Look for alternatives that will promote the life of your soil, rather than expose, degrade and defeat the amazing biology that healthy soil sustains. Such an approach requires a great deal of work in the short-term, but far less maintenance in the long run - with much higher productivity (in some cases manyfold). And it passes land to the next generation that is growing and abundant, rather than degrading and depleted.
Nobody is promising the moon. We'll never get lush meadows out of the SW desert of North America. But we can restore grasslands to a level that will support far more ruminants than they do today, in a manner that brings back the old flora patterns and benefits everyone. 
The picture below is an example of land restored compared to unrestored land on the other side of the fence. This was done by the Circle Ranch in Texas. Similarly to much of our own desert, it had become almost all creosote. Look at how much more grass and varied vegetation is growing on the right = lots of fodder for ruminants.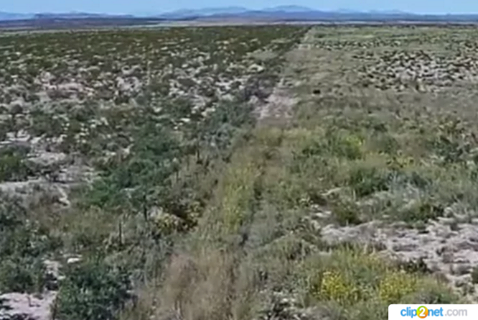 Circle Ranch, Texas
In the following video, you'll see some amazing work that's been done in Mexico's Chihuahuan Desert. For these ranchers, it was coming to the point that they either had to change or literally sell the ranch. By embracing a holistic approach to their business and the management of their land, they've enjoyed amazing results.
Ranchers in the Chihuahuan Desert Grasslands of Mexico have discovered that regenerative grazing techniques and holistic management are their only salvation from an encroaching desert. Check out this video from the Bird Conservancy of the Rockies about these ranchers' conversion to regenerative agriculture, and the transformation of their lands to a robust and functioning ecosystem.
If you're involved with a project that could use some holistic massaging, let me know. I'd welcome the opportunity to help you improve it, or even come up with a new design for your property.
Steemin' on,
Another Joe

---

Logo courtesy of @oecp85
---