30 Days Challenge Fall 2018 - Day Seven: Messenger owls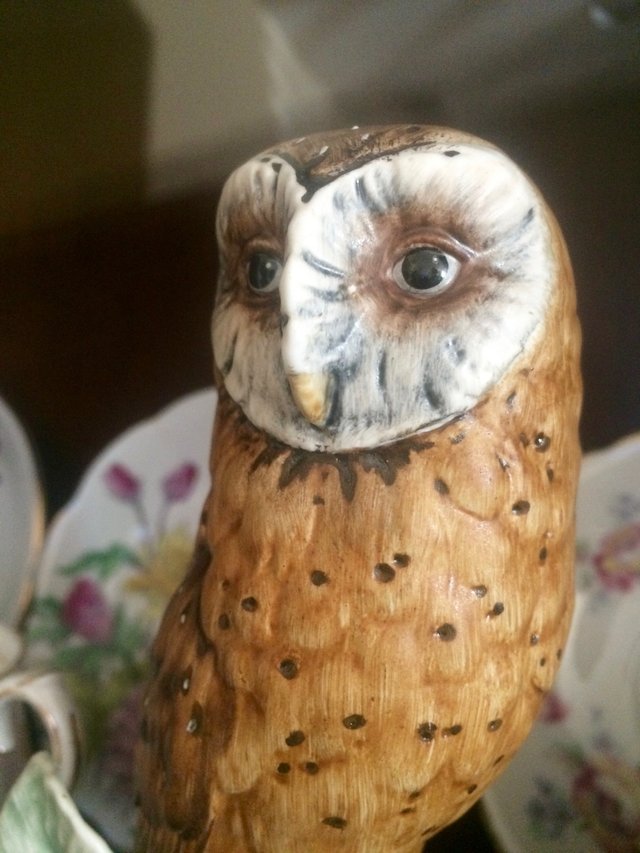 My wife was very close to her grandma. Her grandma lived in St. Louis where my wife attended college. My wife would go over often when she was a freshman and needed some family. Her grandma had a large collection of owls. Porcelain owls, owl paintings, books about owls, even a big macramé owl hanging on the wall.
The night her grandma passed away, we were awakened by great horned owls hooting outside our window. Now we often go out in the early evening looking and listening for owls. Owls have a spirit like presence. They appear silently flying out of the darkness, pass by, then disappear fading back into the darkness. There was an owl still out this morning when we went for our morning walk. Hooting us the calming message that all was right in the world.
Walking the same route at the same time, you see the same people. One of these people is David. David is Sikh. We suspect David is the name he gives out to his obviously culturally limited white American acquaintances but that works for us :) Hellos gradually became short conversations. Now talking to David is part of the morning walk. In the course of one of our conversations, David told us that in the country he was raised in, owls are bad luck. A co-worker gave him a Christmas card with an owl on it. He got over the Christmas thing easily but the owl bothered him. Did his co-worker wish him ill will? Enough so that he confronted the co-worker. Now they laugh about it.
Owls are still special to us. But a bit of cultural perspective is always a good thing.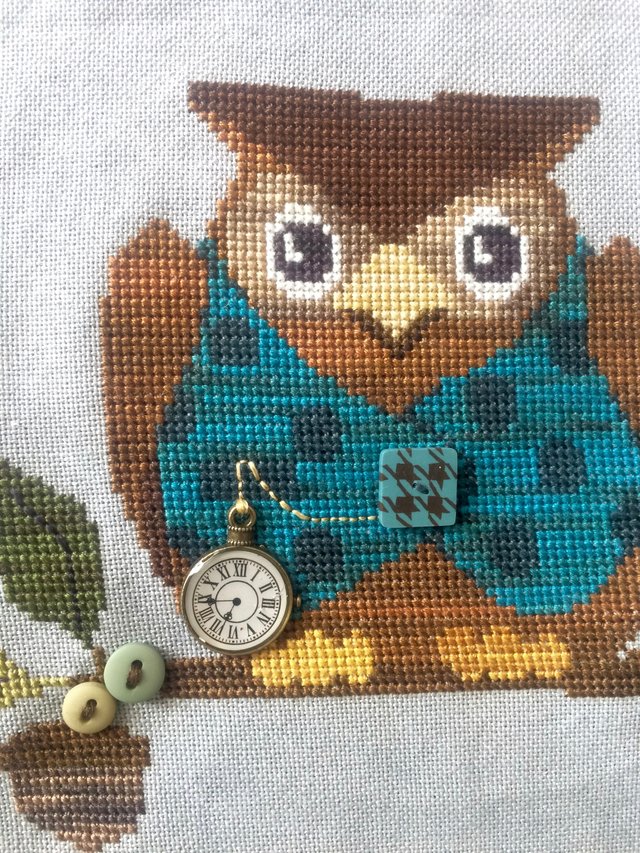 Cross stitch project my wife is doing. The photo at start of story is an owl that found its way from my wife's grandma's house to ours.