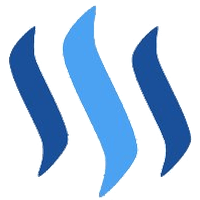 ---
Hello,
Today's theme for the 30-day Challenge started by
@dragosroua
deals with the future of Steem. The details of the challenge and the topics can be read here:
30 days writting challenge
.
The question is how I see Steemit in 5 years. There are so many possibilities and so many dangers, that's why everything is possible. Steemit can not be there in 5 years and it can also land the Steem at $ 1000 (today's value).
I'm more optimistic and see more and more people coming. Of course there is potential for improvement and I think it will improve. The biggest risk is scaling. If this is fixed, then Steemit will be big, really big.
And now as I see Steemit in 5 years. I'm not talking about the Steem Blockchain now because that's going to be going strong anyway because there will be new apps on the blockchain and the SMT's are probably coming. Steemit today has less than 0.05% of the Facebook users. I expect that in 5 years the 1% will be exceeded. That means 20 times more people will be sharing the Reward Pool. That can only increase the price of Steem. If not 20 times at least 10 times. One should not forget that the price is now 20 times higher than the price of March 2017, so everything is possible.
The more people who need Steem Power, the higher the value of the token is. I believe that in 5 years the 20 million mark of users is going to be exceeded, if the registration process is improved. People will need Steem for their vests, and any free Steem on the market will be bought. The SBD will continue to be distributed. Because the technology will change, the media will change where Steemit can be accessed. I think the future will bring many positive things to the Steemit?
What do you think about that?
Hallo,
das heutige Thema zu der 30 Tägigen Challenge gestartet von
@dragosroua
beschäftigt sichmit der Zukunft von Steem. Die Details zur Challenge und die Themen kann man hier lesen:
30 days writting challenge
.
Die Frage ist wie ich Steemit in 5 Jahre sehe. Es gibt so viele Möglichkeiten und so viele Gefahren, darum alles ist möglich. Steemit kann in 5 Jahren nicht mehr da sein und es kann auch das Steem bei 1000$ (heutigem Kaufwert) landen.
Ich bin eher optimistisch und sehe das es immer mehr Leute kommen. Klar gibt es Verbesserung Potential und ich denke es wird sich verbessern. Das größte Risiko ist die Skalierung. Wenn das behoben wird, dann wird Steemit groß, richtig groß.
Und jetzt wie ich Steemit sehe in 5 Jahren. Ich spreche jetzt nicht über die Steem Blockchain weil das wird sich sowieso stark entwickeln weil es kommen immer neue Apps auf der Blockchain und es werden noch die SMT's wahrscheinlich kommen. Steemit hat heute unter 0.05% der Facebook User. Ich erwarte das in 5 Jahren die 1% überschritten werden. Das bedeutet 20 fach mehr Leute werden sich das Reward Pool teilen. Das kann nur den Preis von Steem erhöhen. Wenn nicht 20 fach zumindest 10 fach. Man sollte nicht vergessen das der Preis jetzt ist das 20 fache vor dem Preis von März 2017, also alles ist möglich.
Desto mehr Leute die Steem Power brauchen, desto höher steigt das Wert des Tokens. Ich glaube das in 5 Jahre die 20 Millionen Marke der Nutzer überschritten wird, wenn man sich einfacher anmelden kann. Die Leute werden Steem für Ihre Vests brauchen und alles was frei an Steem am Markt ist wird gekauft. DIe SBD werden weiterhin ausgeschüttelt. Weil die Technik sich ändern wird, werden sich die Medien ändern wo man Steemit nützen kann. Ich denke die Zukunft wird viel Positives dem Steemit bringen
Was denkt ihr darüber?
---