Hi! It is a pleasure to participate in this contest. Thank you to: @jacinta.sevilla!
■ You can see in this drawing, a Sperm Whale (Physeter macrocephalus).
I drew because is listed as vulnerable by the International Union for Conservation of Nature.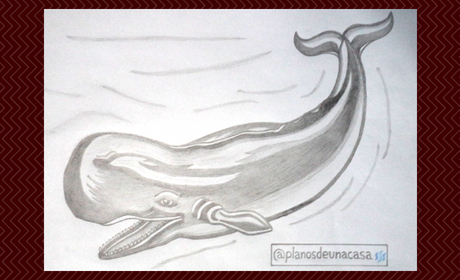 ■ In Peru, cetaceans were present in ancient history as in the cultures of Paracas, Nazca, Chimu, Mochica, and they were respected. There is also a "Sperm Whale's Myth" or "Mito del cachalote" (in spanish).
"Sperm Whale's Myth"
It is counted that the fish were human beings who populated the Earth in the past. These men worshipped the sea, its storms, sands and shells, but did not like the sun, so they waited for the sunset to celebrate and have fun. One day the Sun took possession of the world and approached the men in the form of a sperm whale and ordered them to warm themselves with the fire that the sun offered them, to inhabit all the lands, to feed on their products and to drink their waters. The men ignored him, despised his mandate and even pursued him... this infuriated Father Sol, who destroyed their homes and turned them into fish, condenándoles to die when heated by their warmth and from that moment, the fish die as Out of the water.
---
"Mito del cachalote"
Se cuenta que los peces fueron seres humanos que poblaron la tierra en el pasado. Estos hombres veneraban al mar, a sus tormentas, arenas y conchas, pero no les gustaba el sol, por eso esperaban el ocaso para festejar y divertirse. Un día el sol tomó posesión del mundo y se acercó a los hombres bajo la forma de un cachalote y les ordenó que se calentaran con el fuego que el sol les ofrecía, que habitaran todas las tierras, que se alimentaran de sus productos y que bebieran de sus aguas. Los hombres no le hicieron caso, despreciaron su mandato e incluso lo persiguieron... esto enfureció al padre Sol, quien destruyó sus viviendas y los convirtió en peces, condenándoles a morir cuando fueran calentados por su calor y desde ese momento, los peces mueren al ser sacados del agua.
■ Fuente: www.peruecologico.com.pe
---
Drawing process
1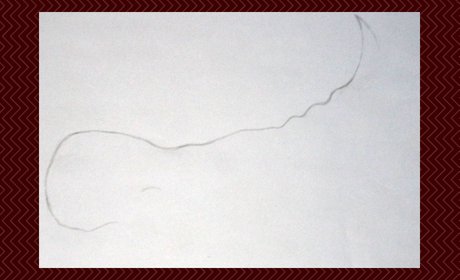 ---
2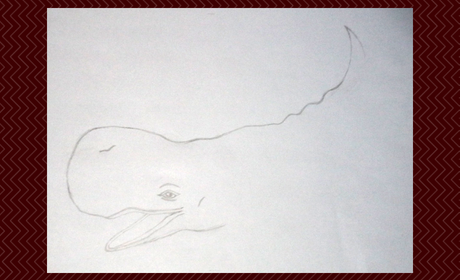 ---
3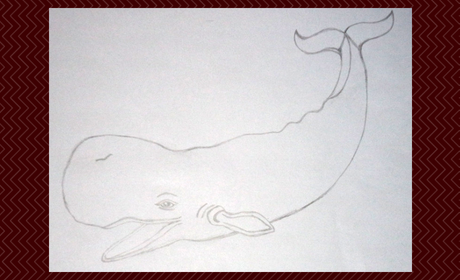 ---
4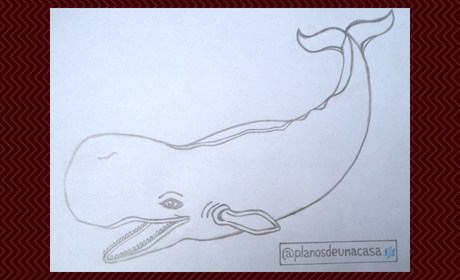 ---
5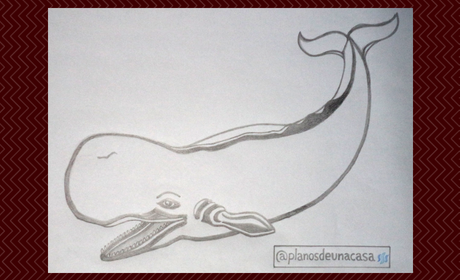 ---
6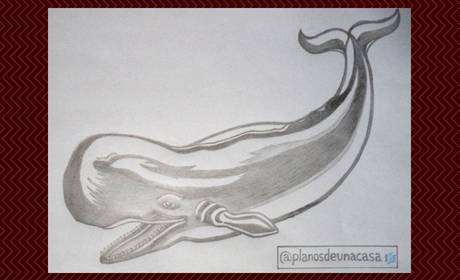 ---
7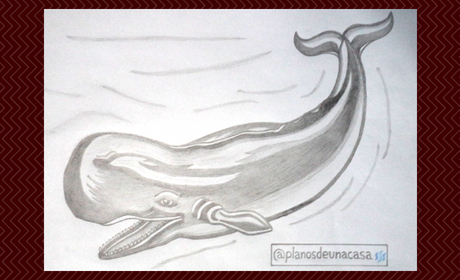 ---
■ I used a pencil 2B, a pencil HB, colored pencils, an eraser and a paper.
---
Thank you and success to all the participants!