Většina z nás, kdo proplouváme českým steemitím rybníčkem, máme nějaké ty SBI podíly. A protože SBI prodělalo několik změn, které stojí za zmínku, tak se pokusím je stručně nastínit.
Máme tu pár nových ploutviček, tak pokud někdo nevíte, oč ve @steembasicincome jde, nebo proč já jako odpůrce klasického základního příjmu SBI podporuji, tak si můžete přečíst tento a nebo tento
můj post.
Opět se nepasuji do role všeznalého podílníka SBI a informace, které dnes chci poskytnout v naší mateřštině mám nasbírané za nějakou dobu, některá čísla nemusí být aktuální a něco jsem třeba špatně pochopil. Berte to jako námět k dalšímu samostudiu a doplňující informace vítám v komentářích nebo samostatných postech.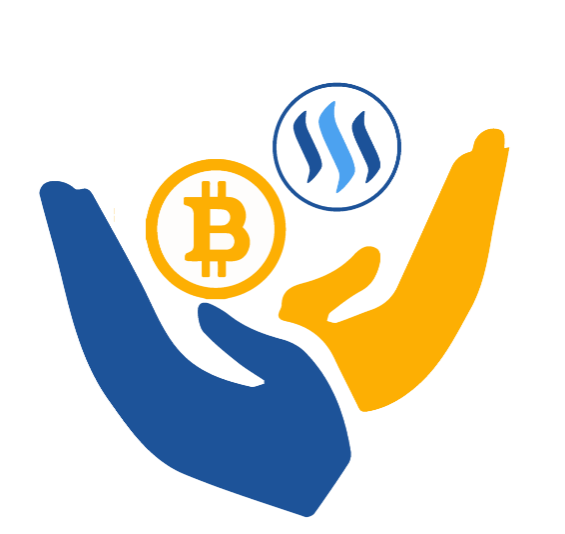 Zdroj: @steembasicincome
Výhody automatického provozu
@steembasicincome posledních pár měsíců plánoval a připravoval přechod na automatický provoz, bez kterého by tento projekt asi neměl šanci na udržitelný provoz a růst.
Enrollment a hodnota podílu
Nevím jakým českým výrazem nahradit "enrollment", ale asi všichni chápeme o co zde jde, tedy o jakousi aktivaci podílu, který jste získali sponzorováním jiného uživatele nebo naopak tím, že někdo sponzorsky podpořil vás.
Dříve probíhala aktivace manuálně a na zařazení vašeho podílu do aktivního poolu jsme čekali týden, někdy déle. Nyní probíhá enrollment každých 144 minut, což je jedenkrát za 2,4 hodiny. Jakmile je uživatel prvně registrován u SBI, je započato sledování rshares, což je nejpřesnější sledovací jednotka Steemu. Za každý podíl SBI získá člen denní nárůst 800 milionů rshares. Takto se jeden podíl blíží hlasovací síle 2SP.
Bonus za delegaci SP
Další bonusový podíl můžete získat delegováním své SP účtu @steembasicincome a za každé 2 delegované SP získáte 1 bonusový podíl a další denní nárůst 800M rshares.
Bonus za upvotování
Bonus za upvotování SBI byl změněn od základů. Nyní se dá říct, že upvotováním podporujete dlouhodobou udržitelnost projektu a za to jste odměněni.
Po každé, když SBI na některém ze svých oficiálních účtů obdrží autorskou odměnu, identifikuje rshares přidané k této odměně prostřednictvím upvotů od svých členů a tyto rshares jim přičte k jejich zůstatku rshares. Bonus spočívá v tom, že SBI členovi připíše rshares v hodnotě jeho upvotu x 1,34. Pokud tedy udělíte SBI upvote v hodnotě $1, v čas kdy je daný post vyplacen, připíše vám SBI k vašemu zůstatku rshares v hodnotě $1,34.
Hodnota upvote
V předchozím manuálním nastavení docházelo k radikálním rozdílům v hodnotě upvotů v případě zvýšení, či snížení frekvence postování člena.
Nový systém po zveřejnění vašeho postu zkontroluje, zda máte dostatek rshares na svém SBI "účtu" a pokud ano, obdržíte upvote v hodnotě 20% vašich rshares. Pokud ne, post je přeskočen a čeká se na dostatek rshares a může tak být nějaký post upvotován později.
Nový systém tedy funguje tak, že pokud zveřejníte dva posty brzy po sobě, bez toho aniž byste čekali na obnovu rshares, váš první post dostane upvote v hodnotě 20% rshares a druhý post v hodnotě 20% ze zůstatku. Druhý upvote je tedy maximálně o 20% menší.
Uživatel, který postuje 1x denně a začne postovat 10x za den, obdrží v součtu stejnou hodnotu upvotů za týden, pouze jednotlivé upvoty budou rapidně menší. Hodnota hlasu je samozřejmě závislá na ceně Steemu.
Klíčovým faktorem je, že hodnota SBI je vypočtena na základě časových intervalů, ale je distribuována prostřednictvím upvotů.
Aby se zabránilo "dust votes", je nově zřízena minimální hodnota upvotu a tou je 0,01. Pokud tedy nemáte rshares v hodnotě 0,05, nemůže být udělen minimální upvote a post je přeskočen a čeká se na navýšení rshares. Při ceně STEEM $0,33 potřebujete 6 SBI podílů pro obdržení jednoho hlasu za týden. Při vzrůstu ceny STEEM na $0,50 budou stačit 4 SBI podíly a tak dále.
Neaktivita a redistribuce
Další významnou změnou je sledování aktivity uživatele a redistribuce nevyužitých rshares.
Pokud aktivně postujete, jste odměňováni upvoty vypočteny z vašeho rshare SBI účtu jak je popsáno výše. Pokud během sedmi dnů nezveřejníte žádný post, začnete upvoty dostávat na své komentáře, což je myslím úplná novinka a v minulé verzi komentáře upvoty nedostávaly. Pokud jste co do postu a komentářů nekativní 100 dní, je váš SBI rshare účet snižován o 1% denně.
Rshares odebrány neaktivním uživatelům je redistribuována mezi aktivní uživatele.
Pooly
Byli jste zvyklí dostávat své upvoty od konkrétního poolu (@sbi2, @sbi3, atd), kam jste byli zařazeni na základě počtu vašich SBI podílů.
Nově jsou upvoty udělovány od poolů dynamicky a to tak, že podle rshares je automaticky vyhledán účet, který má nejvyšší VP a dostatek SP pro udělení daného hlasu. V ideálním případě dostává uživatel upvoty od stejného účtu, ale při změně chování, tedy například zmíněné frekvence postování dojde k dynamickému přeřazení do jíného poolu.
Member lookup tool
Další dramatickou změnou je to, že nemusíte svého podílu hledat v dlouhých intervalech aktualizované tabulce, ale stačí v postu, nebo komentáři použít příkaz !sbi status
Bot dohledá stav vašeho účtu a za pár minut vám v odpovědi sdělí počet SBI podílů, počet bonusových podílů za delegaci, stav rhares a jeho hodnotu a co je hodně příjemné, tak i odhad hodnoty následujícího upvotu.
Dále se dozvíte, pokud nemáte dostatek rshares pro upvote nebo že jste nepostovali posledních sedm dní a budete dostávat upvoty na komentáře.
Nějaké problémy?
Samozřejmě tak jako každý nový systém, tak i automatizace SBI si vyžádala a jistě ještě vyžádá nějaké nestandardní stavy. Za SBI ale stojí živí a aktivní lidé, kteří vše rychle řeší a komunikují. Já jsem si například všiml, že v odpovědi bota nemám 25 bonusových podílů za 50 delegovaných SP. Nikde jsem se nedočetl, zda bonusové podíly jsou součástí pravidelných enrollmentů, zda se čeká na nějaký ruční proces. Vznesl jsem dotaz na Discordu, již mám odpověď, že bonusové podíly by měly být během pár hodin od delegace a můj byl pravděpodně "missed". Již je napraveno a v tuto chvíli čekám na další enrollment.