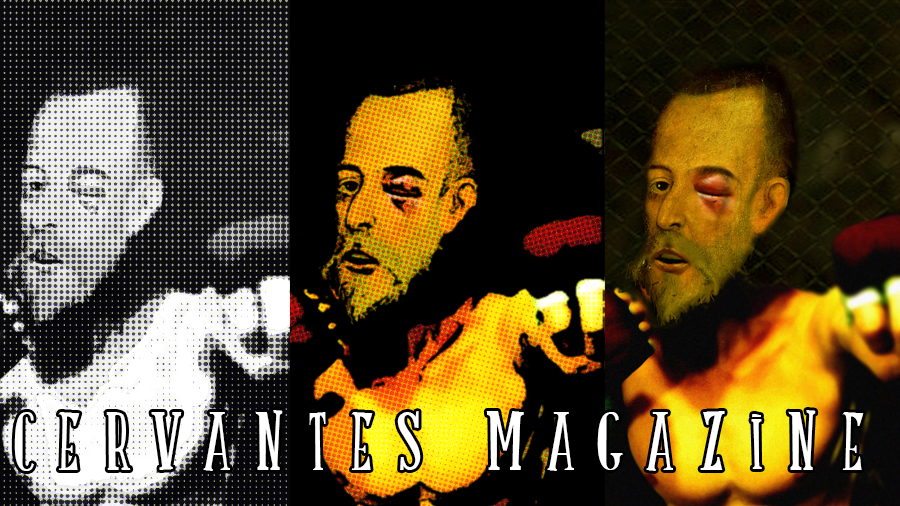 ---

Anger has a very bad reputation. According to the Royal Academy of the Language ANGER is defined as:
---
From lat. Ira.

f. Feeling of indignation that causes anger.
f. Appetite or desire for revenge.
f. Fury or violence of the elements of nature.
f. pl. Repetition of acts of viciousness, anger or revenge.
---

However, anger is a natural emotion of response to adverse and uncontrollable situations. Situations in which we feel helpless, defenseless or assaulted.
Social injustices, betrayals, pain, terrorism, indulgence, the indolence of the others when people suffers; things that extract from us a totally irrational sensation similar to the fire that burns and corrodes us. Sometimes we cry, we clench our fists until it hurts:as a way to contain us.
How we handle that "anger" is the question. Anger can be a great motor for creation, to write great chronicles, arguments; paint great pieces, etc. Also, we can turn anger into a social movement when we discover others who are also provoked by the same injustices. Or we can manage to draw strength from that "anger" to write the code of a new cryptocurrency or create a song with a sound that breaks a guitar.
So Is anger so bad?
No. Anger is good, frustration and fear, too. The difference will be in how we deal with those feelings, if we use them to our advantage or we use them to destroy us.
---
Fear leads to anger, anger leads to hatred, hatred leads to suffering, suffering to the dark side. Yoda
---
I don't want to be the one who contradicts Master Yoda, but anger is a force in itself and can be creative or destructive. Many authors have used their guts to burst a style, and let's be honest, art, programming, creation in general, is a productive and positive way to use this energy.
So without further ado, on volume 13, we'll chat about
Anger


This week in the Discord chat of the Cervantes Community, our dear friends gave their perspective on a subject that makes us lose our heads, "anger".
Click here to read full article


A new chemical weapon The Pentagon was secretly working on gets out of hand causing the death of at least sixty-three civilians. This disaster uncovers what appears to be a tremendously aggressive virus, which was about to be tested on the battlefield in the coming months.
Click here to read full article


Greetings, Steemit community, continuing with the talk about anger, and because it's very relevant to talk about a mental state that is often presented both casually and in the competitive environment of eSports, the topic that will be addressed this week is about handling the Tilt.
Click here to read full article


Comedy, as a subgenre of the arts, takes its roots from humanity, from what we feel and live. from the sharpest satire, to a simple joke about daily routine, the job of making people laugh is as extensive and complex as the deepest feelings. And in many cases, the author is inspired by the less beautiful side of living, loneliness, sadness, traumas, and of course, anger.
Click here to read full article


Cinema and television are reflections of human feelings, their realities, their desires, their imagination, in short, the audiovisual world takes from everything human, and of course, depending on the purpose of the project, it also focuses on the bad side of humanity. There's no doubt that anger, fury, or whatever we want to call it, is a fundamental ingredient in many audiovisual productions.
Click here to read full article


In this famous space, which one day I found and I was received with great warmth, I wish to express my joy and rejoicing when I read my name published by your "children".
Cervantes, an icon of Hispanic and world literature, has been taken to generate a very important space within the Steemit community.
It is an open place for us Spanish speakers, through your page we can express our feelings, create literature, art, tales, stories of personal life, talk and write about our countries, participate in their fabulous contests. both for personal ego and money rewards.
Cervantes is a worthy example to follow,it has opened paths to others in this difficult endeavor of writing, participating, recognizing, rewarding and, above all, recognizing excellence.
OIZA @oizaguirres




We invite you to participate in our Cervantes Magazine the more the merrier. Unleash your fury with a good publication that shows the importance of what torments you. And you, curious member, enter this section and you will discover everything that our community has wanted to share with us.
Click here to read full article
---
---

Let's laugh at the anger, at violence, at those emotions that are born of our adrenaline and we cannot avoid. Just control it. Let us recognize it and use it productively.
It's okay to look at ourselves in the mirror and remember that we will not like everyone (nobody is a little piece of gold) and if you're really good to everyone, ask yourself if you will not be a bit of a hypocrite.
Because our community grows and grows in ideologies, beliefs, and we all believe to be right. The funny thing is that nobody has the pure truth.
Only RESPECT will keep us united.
And the ANGER... the anger, we keep it to create something new.
---
"We are more sincere when we are angry than when we are calm."


Cicerón
---
---
Don't forget to:
Vote @cervantes as witness
on this page https://steemit.com/~witnesses
---
Thank you for being with us
Cervantes Magazine Team:
Contributors:
@loreennaa
@the01crow
@drakkomaximo1234
@ivan-perez-anies
@trenz
Translator
@tafio
Concealer:
@juanmiguelsalas
Layout designer:
@nelyp
Illustrator:
@Enric68 (@senoralonchafina)
Publisher:
@dcaroa
Director
@pgarcgo