The Centurion Lounge — available to certain American Express credit card members (and their guests) — is widely considered the nicest airport lounge program in the United States of America. Today, I completed the Centurion PHL Challenge and consumed all 8 of the locally-inspired cocktails available at Philadelphia International Airport. Credit for the cocktails goes to their creator, mixologist Jim Meehan.
If you're interested in the Centurion Lounges, I'd check out the great series 7 Centurion Lounges in 7 Days: The Results. Personally, I obtain access to these lounges via the American Express Platinum card (referral link).
My favorite cocktails were, in no particular order, the Pennsylvania Dutch, Green Hornet, and Schuylkill Express. Now read on, and learn the secret of how to mix drinks. The 8 specialty cocktails at the Centurion Lounge PHL are listed below. Menu descriptions are in block quotes and all photos are originals showcasing the lounge periphery.
Alla Moda
Ciroc Vodka · Cocchi Rosa Aperitivo · lime juice · Cointreau
This fashionable- or "alla moda" as they say in Italian- Cosmopolitan variations gains its rosy hue from bittersweet Cocchi Rosa Aperitivo instead of the tart cranberry juice used in the original.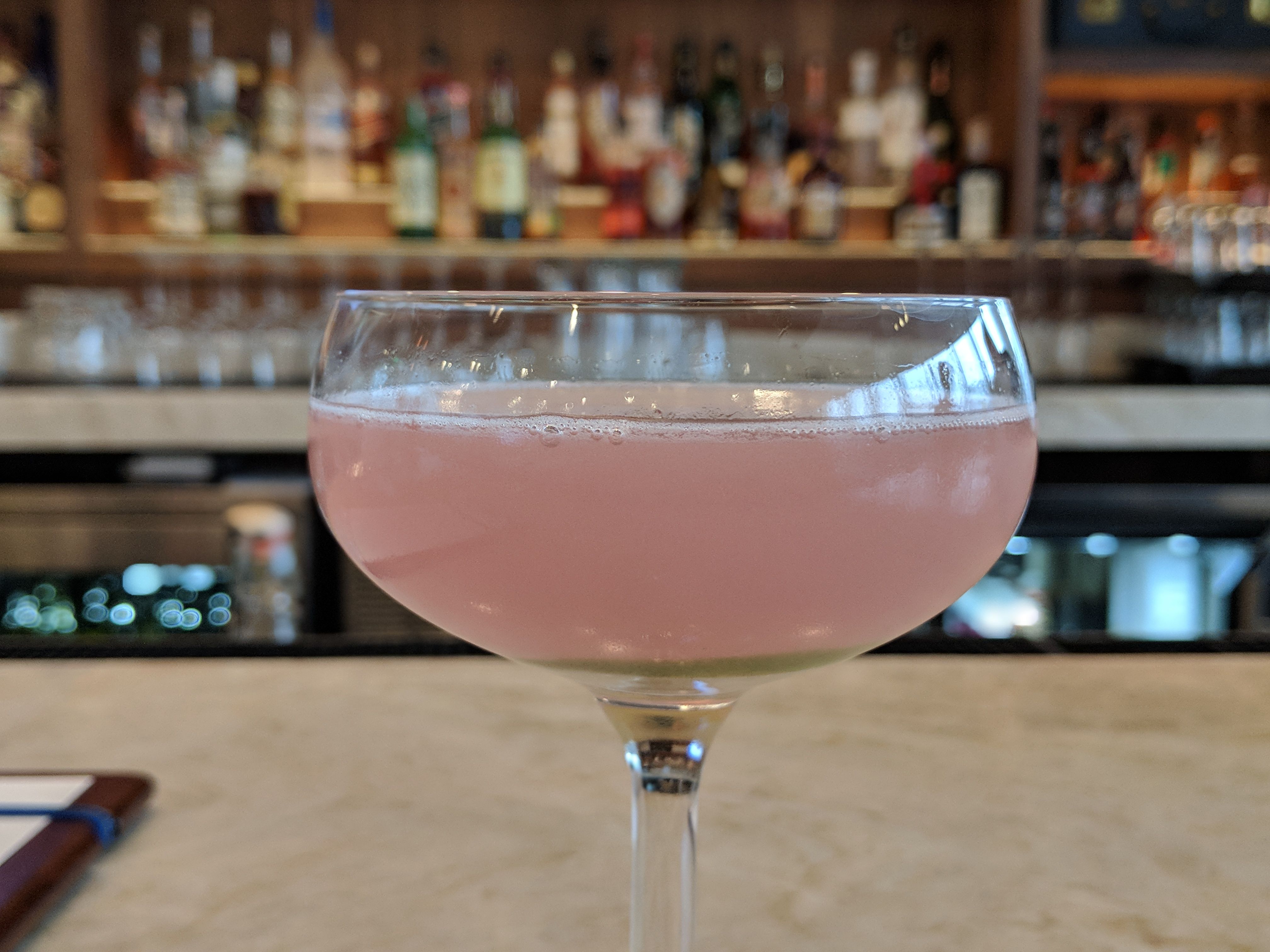 Liberty Bell Ringer
Botanist Gin · lemon juice · Bitter Truth Apricot Brandy · simple syrup · Peychaud's Bitters
Early 20th century bartender Jim Maloney came up with the moniker "bell-ringer" for drinks mixed with apricot brandy, which adds a refreshing ring to our modern gin sour.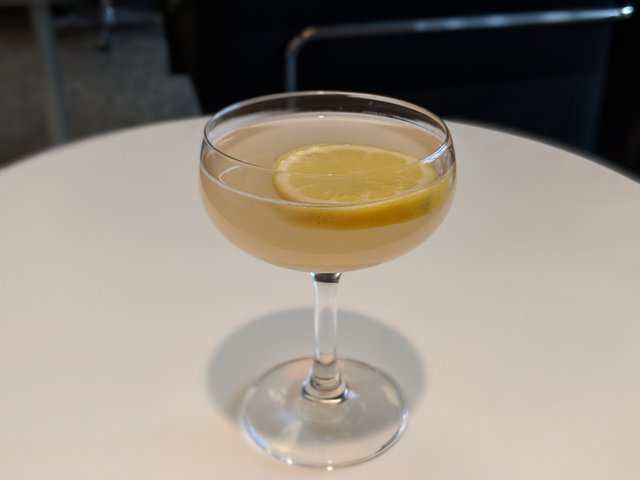 Philadelphia Flyer
Laird's Apple Brandy · lime juice · maple syrup · Gruet Brut Sparkling Wine
This high-flying twist on the classic Airmail cocktail substitutes apple brandy for rum and maple syrup for honey in this decadent fizz remixed with northeastern ingredients.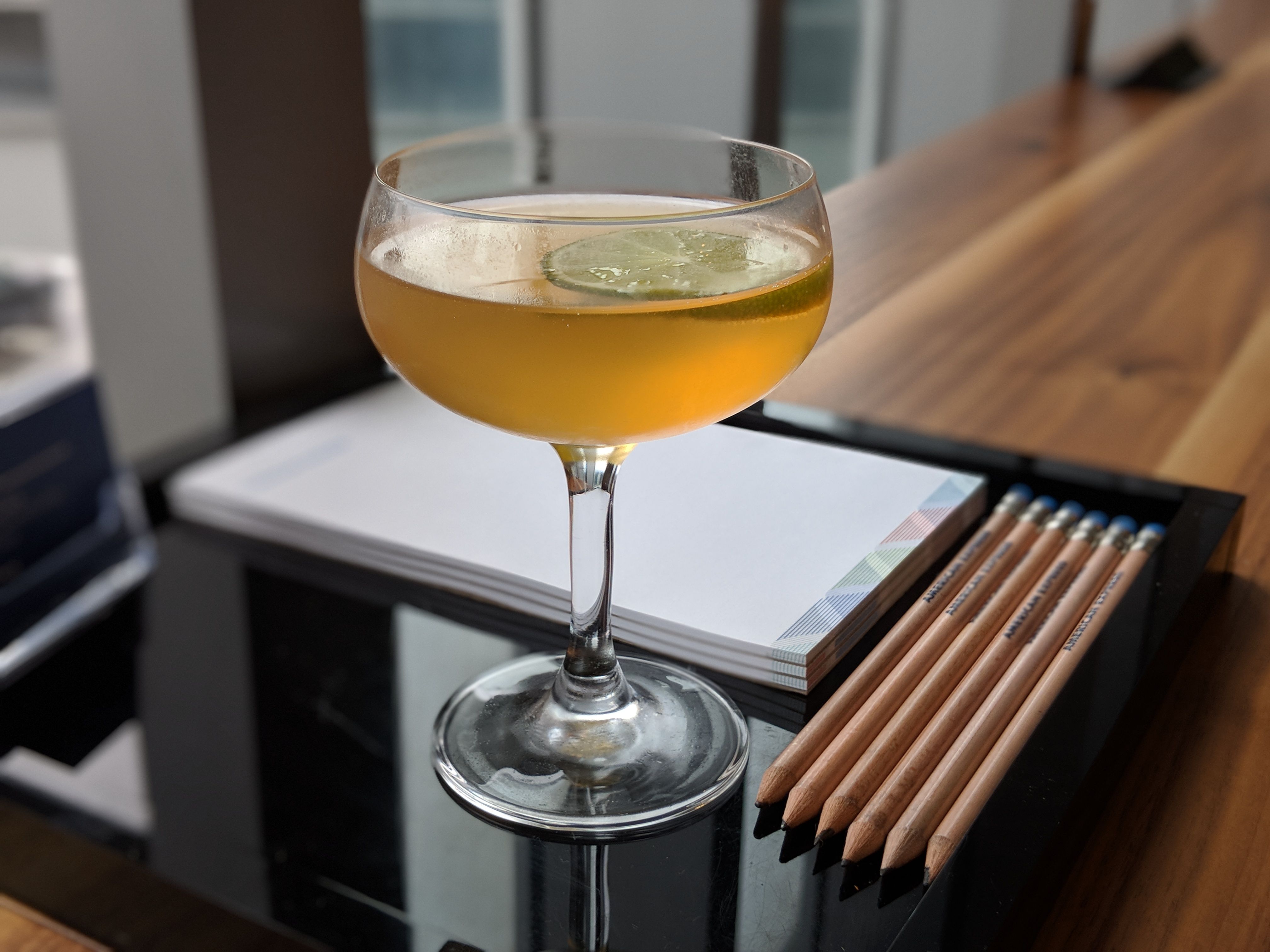 Getaway
Mt. Gay Black Barrel Rum · grapefruit juice · lime juice · Hamilton's Pimento Dram · simple syrup · Angostura Bitters
Whether you're on your way to the Caribbean or finishing up a presentation for a business trip, this tropical cooler will have you on island time before your flight boards.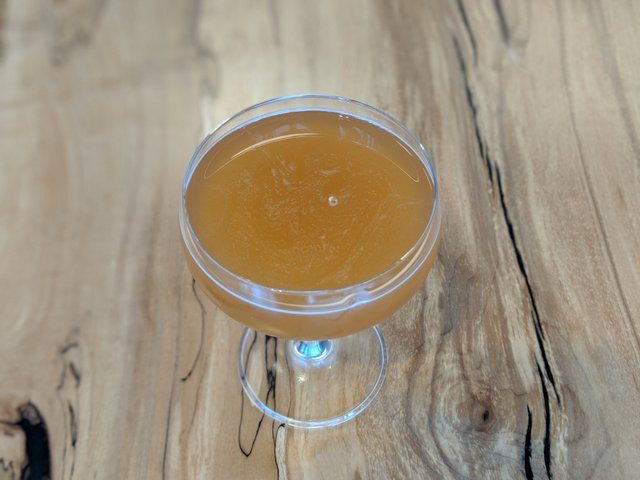 Green Hornet
GT's Gingerade Kombucha · Siete Leguas Blanco Tequila · Ancho Reyes Verde Poblano Liqueur
The sour kombucha balances the sweet sting of the spicy poblano liqueur, creating a harmonious highball that serves double duty as a mouth-watering aperitif.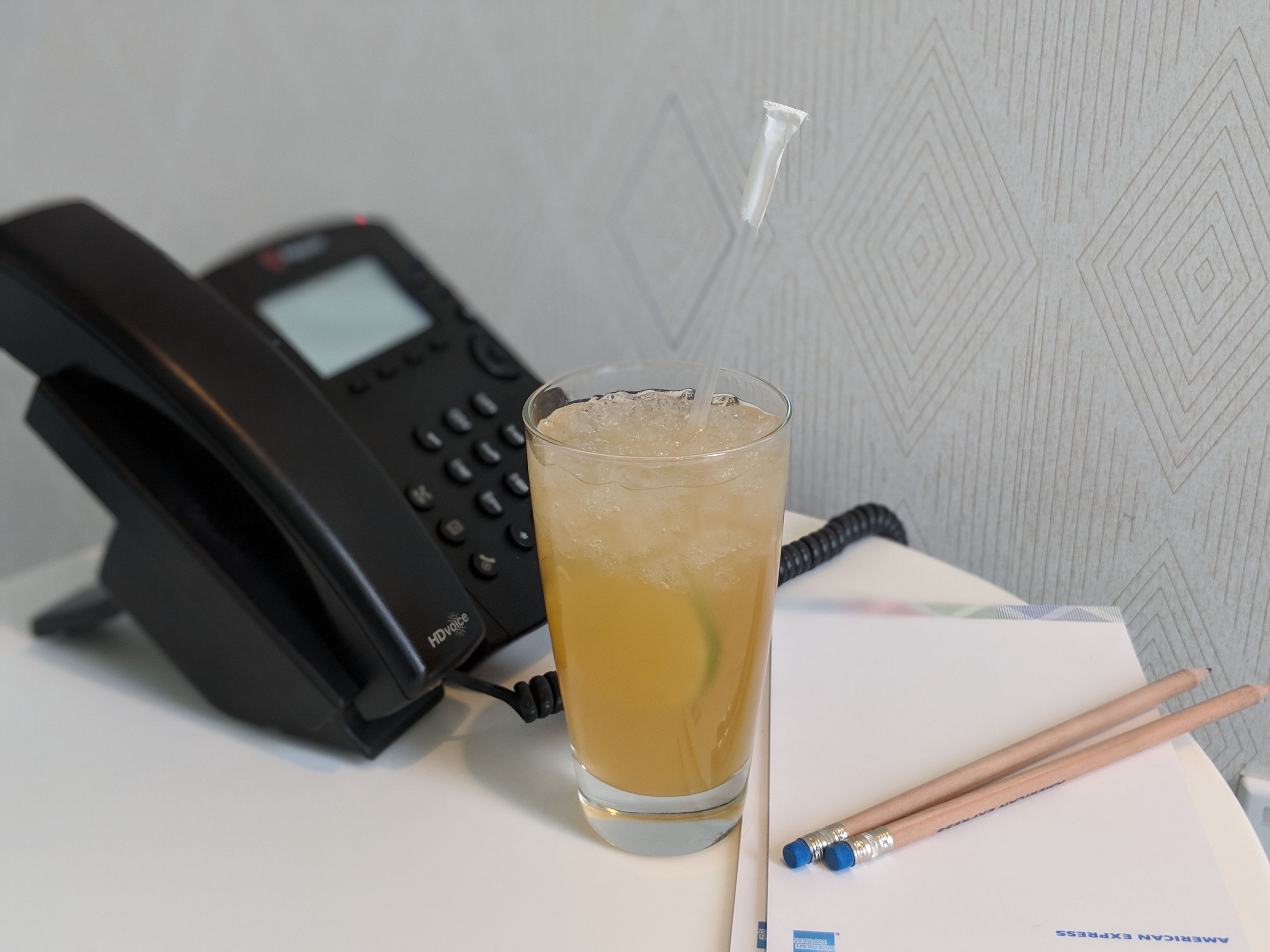 Schuylkill Express
Lot 40 Rye Whisky · Martini Sweet Vermouth · Art in the Age Root Spirit
This Manhattan variation spiked with a local liqueur is your highway to heaven; or back to Philadelphia for the locals.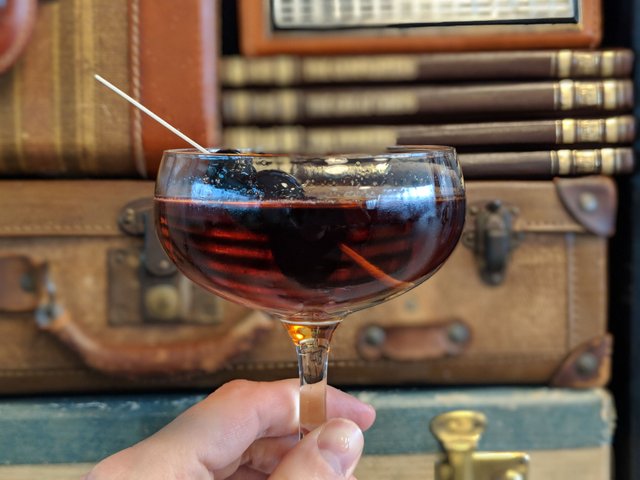 Pennsylvania Dutch
Bols Genever · Half and Half · Cointreau · simple syrup · egg
Malty Dutch genever — gin's older sibling — is the base of this rich, orange accented flip that's as historic as a horse and buggy ride through Amish country.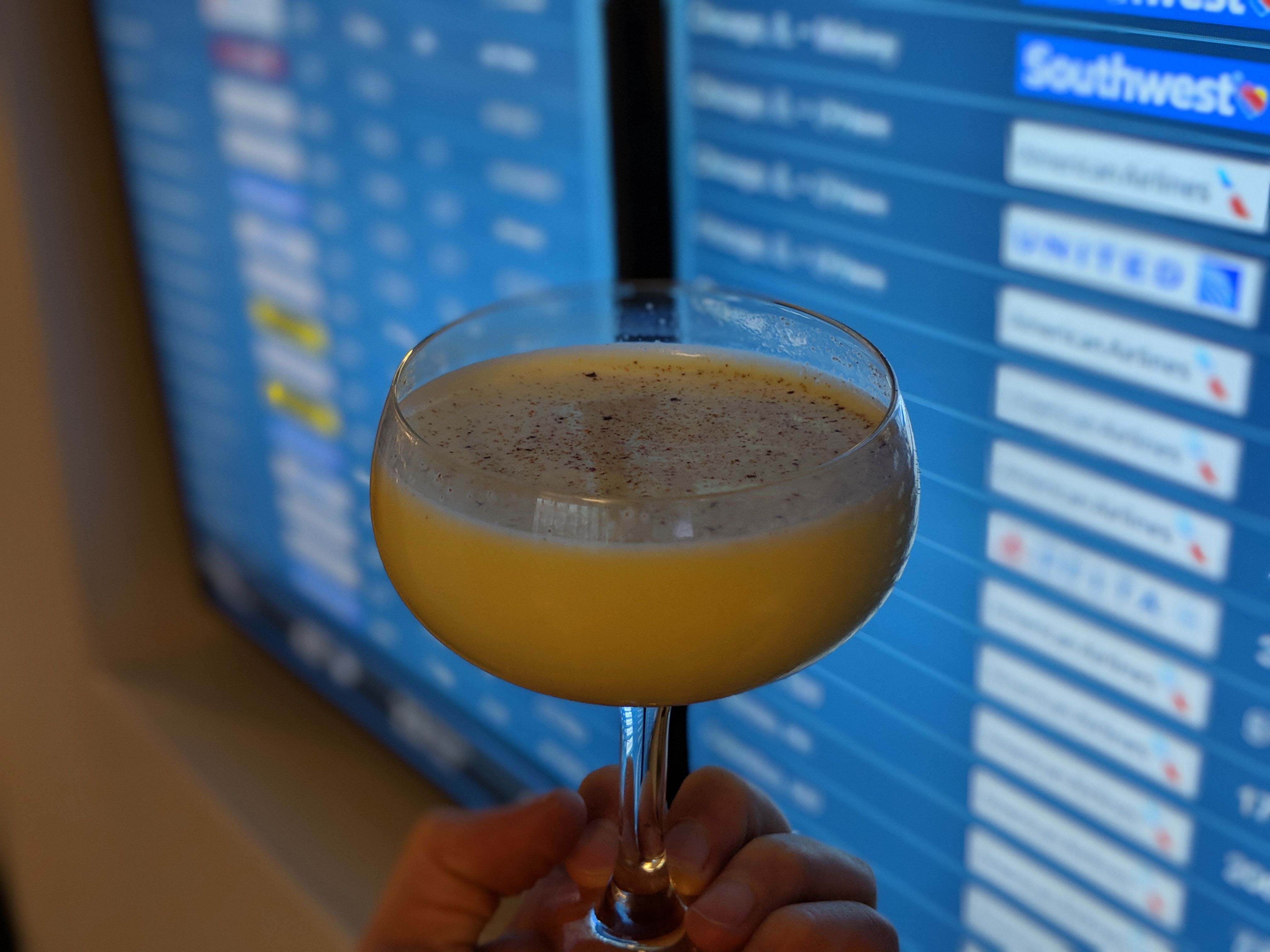 Blue Door
Johnny Walker Black Scotch Whisky · Myer's Dark Rum · Benedictine lemon juice
Our lounge's signature cocktail balances earthy Scotch whisky with fruity, dark rum and a hint of star anise from the Provencal pastis.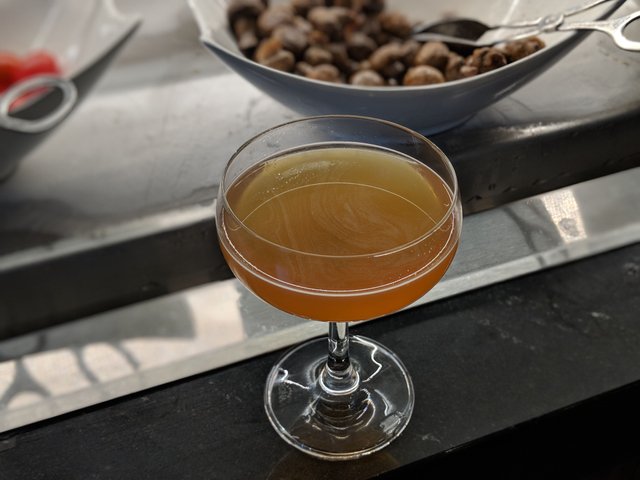 ---
I'm sure that my primary care physician will not be happy with this level of alcohol consumption. However, I wanted to share these amazing cocktails with the Steem community. So if you enjoyed this post, please upvote on behalf of my health. And make sure to comment if you try these cocktails at home to let us know what you think.
Steemian Boss Series
This is the fifth post in the popular Steemian Boss Series. Previous posts include:
Do you want to be boss? Just tag your post with steemian-boss and if it meets the quality standards for this series, I'll resteem and add it to the list above in future posts!
License
This post as well as its images are released under a CC BY 4.0 License. Republish or reuse this content, but please attribute by linking to this Steem post.