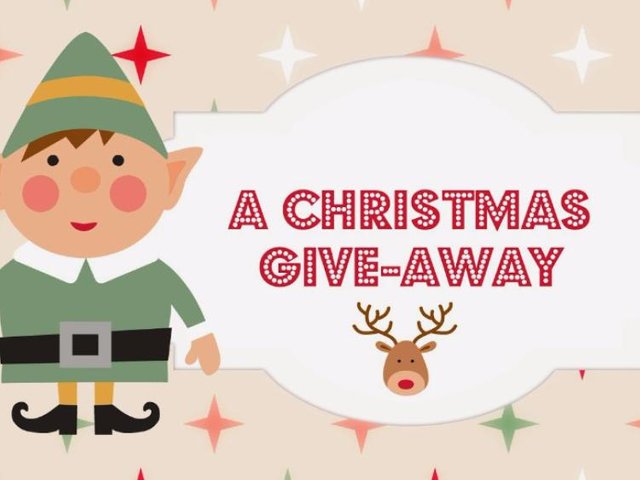 Another 2 days we will leave 2018 and step for a new day in 2019.
As i has promise in my previous post :
https://steemit.com/steemxp/@tommyl33/giving-away-100-steem-for-4-happiness
I ll give away 50 steem to 2 people who are lucky as new year and Christmas gift after new year. I give them away because i the smile of other people is a nice christmas give to me , it was so priceless. And i ll give 100% upvote who reply or comment in that post .
This is those who has follow me , resteem and reply/comment that will possibility get those Christmas give away from me :
@joannewong @aaronleang @robmojo @amar15 @berniesanders @soy.dinamita @bboyady @pocketechange @wilsonkoh @theycallmelula @amr008 @littlenewthings @chekohler@romanreign @xxxplasticman @trayan @arwintellis @friendly-fenix @shaungerow @seo-boss @udbarflower
You still have the chance to get those give away , just
follow me @tommyl33 .
resteem this link : https://steemit.com/steemxp/@tommyl33/giving-away-100-steem-for-4-happiness
Comment or reply you wish for new year or anything in those link.
Enjoy your Christmas eve 2018 and happy new 2019 .
---
*** follow me at @tommyl33 for travel journey , life journal and photographer life
Please follow my other shooter -mcvenify @gideongys @theycallmelula @khaleel @keybboy @menirva
---
2019 Community Mission :
My 2019 is to create a community that will help and supporting each other in every comment that you leave in this blog. I wish for those who leave or reply in those post will get at least 20 quality upvote in your comment. We cant do it by ourselves , but i believe if we helping each other in this community , we ll grow up together and become much better in steemit .
For those who want to be part of those community can send me a shout so i can put you name and continue helping you not just in this comment , but in your post because every comment / reply and upvote is very important to improve ourselves and our steem profile.
Steem on !!!