Have a nice day my dear Steemians and @team-ccc!
I am always late on my submission but my commitment is alive and keep it supporting us here for @freedomshift. Nobody can stop me in doing this for #newsteem. I found a new home in @team-ccc who made me grow with love and respect to each other.
Today, I woke up early prepared my baby love for school. Combing her hair took a long time.When she was gone, I cleaned her room and did all on that part of the house with her parent's bedroom.
On the other side, I cleaned the room of the new mother with her son Farez. I cooked her breakfast and I exposed the baby to the sunlight.
The eldest daughter of my boss are here with her two sons. Oh my God, the house is to messy when I woke up today but I feel easy and relax unless they never commanded me like a carabao. I love the children and they love me too.
Before I finished cleaning the house, I went downstairs in the garden r my baby Whiteboy and Whitey cats. They made my day! I gave him a bath. Amazingly, he never show a sign of resisting from water. ,never been afraid. After the bath, I kept on clicking my phone camera for the cuteness overload of Whitey.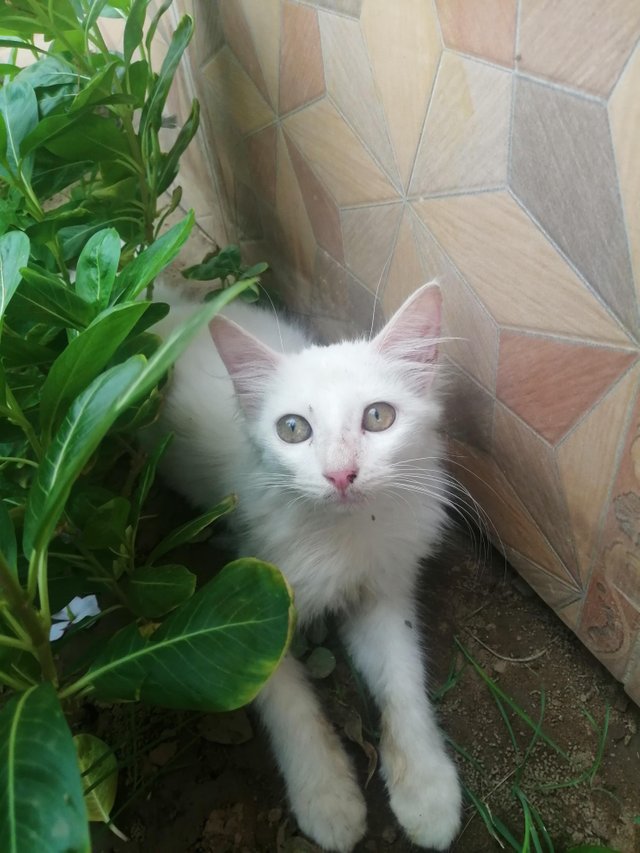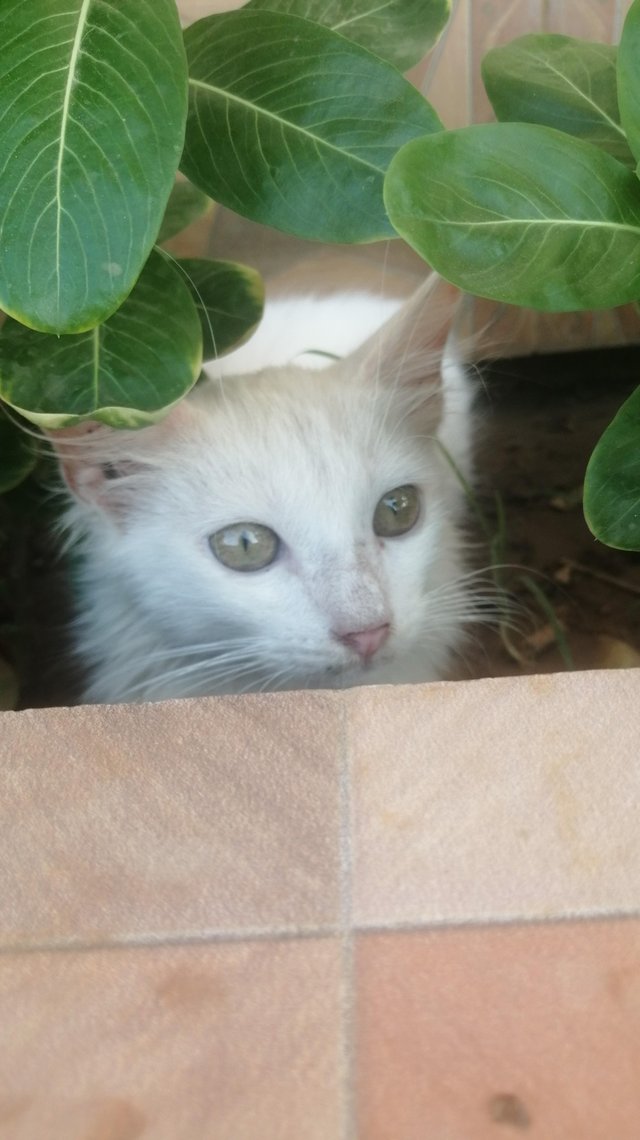 He looked so happy under the Periwinkle leaves.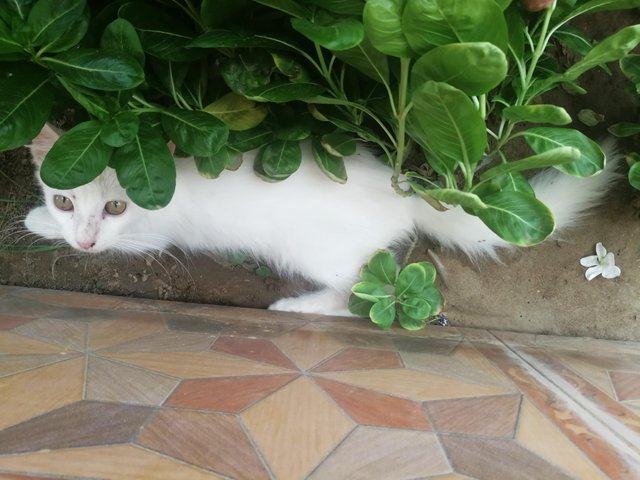 Just right now my employer go the city of Jeddah attending a wedding of his nephew. Their children are all in the house.
My day is just fine as always everyday. There are things to be worry at the same time when I heard news that our place had a massive aftershock. They experienced intensity 6.8 earthquake yesterday. Thanks God, my son's family is safe.
This is my entry for @freedomshift initiative. Thank you so much and it would be my @dailypetphotography entry for today initiative by @dpet and @kona.
Note: This is an Invitation to join #ccc for Guaranteed 👍= 👍 Daily Income 💵 = 💵 and Payout 💸 = 💸 for Newbies (2.0) 🐟 🐟 🐜 = 🐜 🐛 = 🐛 in #ccc 👣 = 👣 and Follow 👣 = 👣 the Honor Code 🏅= 🏅 - the Creed (Conditions and Limits Inside) AND the latest update <<< please click to read.`
STEEM ON NEWSTEEM
It's me,
@olivia08



Gif credit to @gerber and @plankton.token