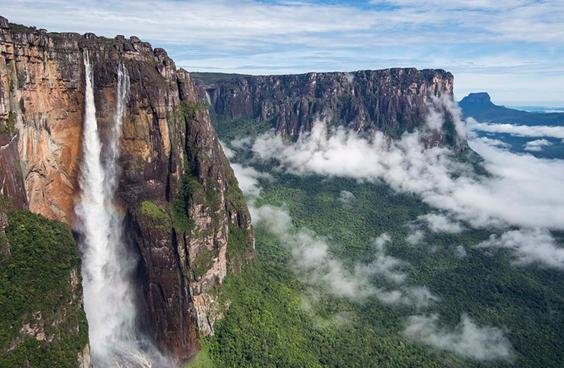 SALTO ANGEL
The Angel Falls is a majestic place, it is located in the Bolivar-Venezuela State, specifically in the Canaima National Park, it is one of the wonders of the world, its waterfall generated from the AuyanTepuy is approximately 970 meters high without interruption and was determined by the National Geographic Society in 1949.
From the day I saw this natural phenomenon on television I felt the need to travel to that place, I would like to see directly where the water comes from and feel the sensation of height, it must be something spectacular to be there and bathe in its waters, I think I would feel incomplete if I could not visit the Angel Falls.
According to research, Angel Falls was discovered by Felix Puig in 1927 and its name is due to the first man who landed on top of the Auyan-Tepuy in 1937 (Jimmie Angel). On the other hand, the Mirador Laime is the central point of all tourists, and is located in the Isla Ratón campsite, from where photographs can be taken safely and quietly.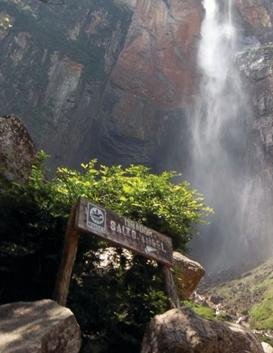 SOURCE
It is a blessing that this architecture of God has been given in our country Venezuela, it makes it easier for me to visit it and achieve my dreams.
This is an Invitation to join #ccc for Guaranteed 👍 Daily Income 💵 and Payout 💸 for Newbies (2.0) 🐟 🐜 🐛 in #ccc 👣 and Follow 👣 the Honor Code 🏅 - the Creed (Conditions and Limits Inside)
AND
the latest update <<< please click to read.