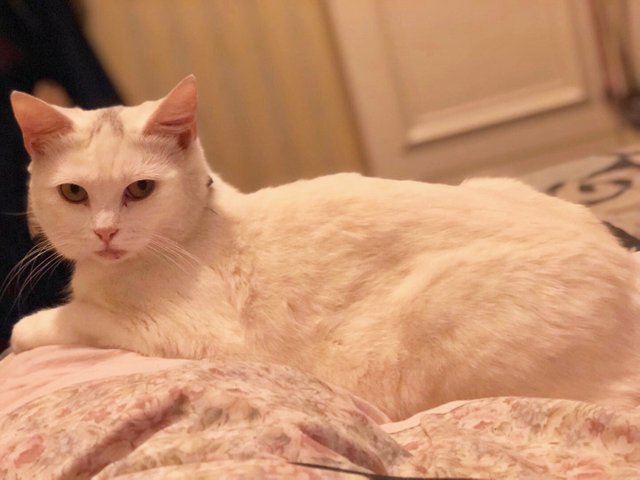 Did you know that your cat can get poisoned whilst roaming out in the wild?
Cat's love exploring and take interests to dark and small places where danger can lurk in the form of toxic substances. Cat's can occasionally be poisoned by eating or drinking poison by indirect absorption from eating a poisoned animal, or, more commonly, by licking poison deposited on the fur or paw pads.
Worryingly, these poisonous substances can be absorbed through the skin itself, particularly through the paw pads.
For a start, you should keep your household cleaning agents in the cupboards with cat proof doors. These include things like anti freezes and weed killers. Remember to always read the label of such products carefully. If there are warnings of danger of their contents to children, then there is a fairly large chance that they are also bad for you cat as well.
A cat isn't likely to choose a bottle of paint or paint stripper but it could easily knock over a bottle containing some. When this toxic substance is spilled, the cat is likely to tread on it. Make sure you mop this up thoroughly.
If you're decorating, then make sure you keep the cat out of the room. Even the smell of the decorating materials can affect some cats.
Back to the garden..
Some of the preparations used to keep garden pests at bay are particularly lethal, and to make matters worse, they are usually spread all around the garden. Your cat might eat the bird that ate the slug that took the slug pellet, or it might lick it's pads onto which a slug pellet has stuck on. Obviously you can't control what other people choose to use in their gardens, but you can choose what you use in yours. Always check the labels and opt for the environmentally friendly varieties. Sometimes they will carry warnings regarding domestic pets, and close contact with them can cause some negative effects. Stay alert.
That said, your cat possess incredible instinct for survival and will generally stay away from plants which are poisonous to them. Remember, cat's do eat grass and other herbage for minerals and vitamins. Outdoor cats who are free to choose their own greenstuff rarely make the mistake of taking a mouthful of toxic plants. If in doubt, you can purchase seeds of grasses that are beneficial to cats, and these can even be grown indoors.