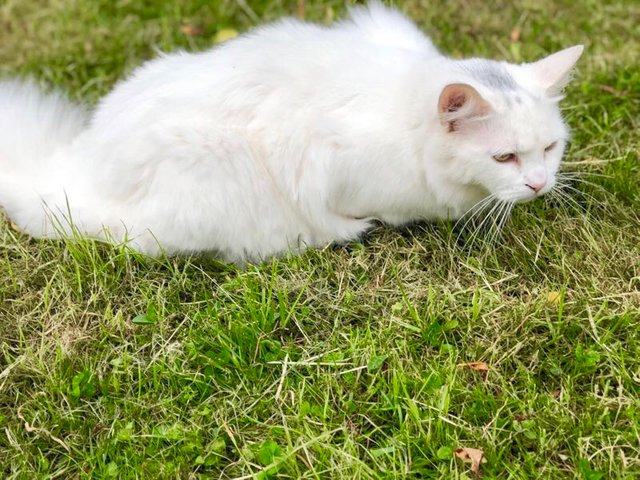 Cats have been living in civilisation for many years since ancient times. It should be of no surprise that the cat world has been formally documented into historic accounts over the years. Perhaps the last century has seen a complete revamp in how the cat industry is approached. Much more is known, knowledge grows at an exponential rate and it is also enhanced by the speed of sharing across the globe. The Birman is a cat that is highly regarded in the Burmese area and there are a number of stories and accounts that follow the revelation and life the famous Birman. These cats are not the average neighbourhood tom and have some rather interesting history that plays well within their known character.
The Birman hails from Burma, a place filled with much culture and has been know for its many temples in which priests reside in. There is an account of the Burmese involvement in an event that saw an attack and death of a priest from the temple. As the priest lay on the floor, leaving this world, a brilliant white cat leapt onto the priest's body. It was at this moment that the golden markings appeared on its body as it also flashed its eyes bright as jewels. This was thought to be a divine blessing on the cat and the white paws that the Birman is known for was due to its paws touching the priest at this moment, a truly holy and spiritual moment. This show how important the Birman is in Burmese culture and they should be treated like so.
Its remarkable how human civilisation has interacted with cats over the years and they have found a place inside of many households. Cats are majestic and brilliant creatures that lucky owners have the opportunity to take care of. The Birman cat is perhaps a perfect choice for owners who sought the elegance and prestige of a Persian yet could not commit to the intense grooming regime that is required for their upkeep. By comparison, the Birman is a lot easier on timed grooming sessions. The temperament of the Birman is also amicable as they are a great deal more energetic and interactive compared to the Persian yet they are not as bodacious as the well known Siamese. This is a great starting point for cat owners and thorough research should be conducted before taking action.