Are you a pet lover and cannot imagine life without owning one? Then you are on the right page because all illustrations here are for the people like you. Now you don't have to go crazy searching extracts of information about your favorite pets on the World Wide Web because here we have a series of articles to illuminating useful information about all kind of pets. Now deciding on the right pet for you and convincing people around you might not be challenging anymore as you will get to know some amazing facts about various pets taking you successfully through every interrogation.
Pets are pleasures and motivation of life. According to a research carried out by Center of Disease Control and Prevention (CDC) pets are known to lower down depression and stress levels. It is worth saying that pets contribute towards a happy and a healthier life.
Here are 11 reasons to have cats as pets around you: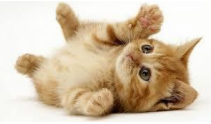 Cats are soft and cute
Cats are the best pets to have because they are not only soft but also cute. There is no other pet that is known to match its adorability, lovability, softness and harmlessness.

They are funny
Cats when trained becomes a part of the family. Cats make you enjoy every moment spent with them through their entertaining and funny acts.

Easy to manage
Maintaining a cat is much easier than maintaining other pets. They never demand help at odd hours of the night and prefer staying indoors.

Cats keep themselves clean
Cats are cleaner than other pets and require washing only once a day.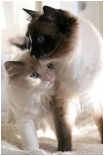 Cats are particular and exquisite
It isn't surprising to say that these cats are one of the daintiest and most particular creatures you will ever come across. The most adorable thing about cat is that there is a chance that you might forget your routine but they would never.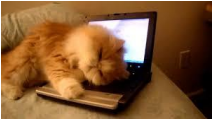 They are friendly and tolerant with fellow felines
Cats might fight but most of the time they get along with their fellow felines. This quality makes them more tolerant and easy to keep than others.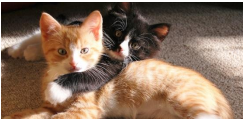 They will lift you up with their energy
Cats are sure to have an exclusive relation with its owner and are always eager to do something interesting. They are known to have special energy and lift you up through their lovable attitude when you are down with excessive work load or life pressures.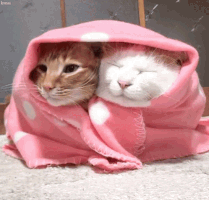 They love cuddling
Cats love to cuddle with their loved ones. They will cuddle with you every now and then making you feel blessed and important.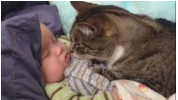 A perfect partner for kids suffering with autism
Researchers from the University of Missouri found that condition of kids suffering from autism significantly improved when they were around pets especially cats. Half of the child participant's families owned cats and it was reported that the strong attachment with pets was the motive for such improvements.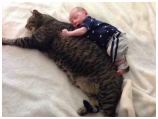 No chance of allergies
Cat can be the best pet animal for sensitive people or the ones prone to allergies. According to a study "Respiratory Tract Illnesses during the First Year of Life: Effect of Dog and Cat Contacts" kids living with cats in their first year of lives were less likely to get infested with allergies or other harmful diseases.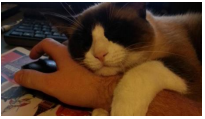 Most loving creature
Cats are more than pets for their owners as they are likely develop a special irreplaceable relation with their loved ones.
Cats can be best friends, partners and protectors at the same time. In a number of reported cases cats have been known to
save their owners from major damages.