During the Tupelo Automobile Museum Auction, Bonhams is going to auction this beautiful 1948 Tucker 48 for about US$ 1,500,000. A blue example was sold for US $1,600,000 last january (source RM Sotheby's.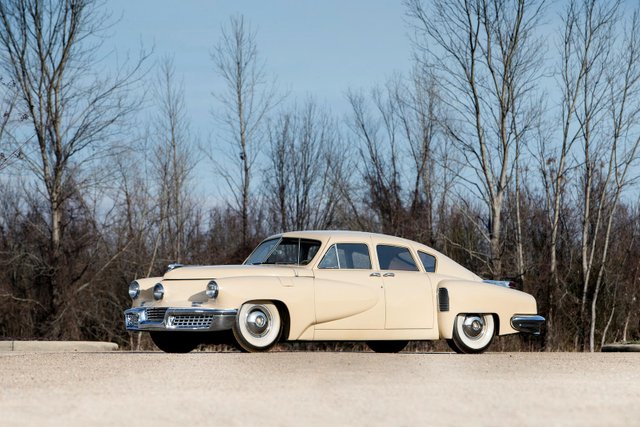 The Tupelo Automobile Museum is located in Tupelo (Mississippi) and exposed about 100 old and collectible cars from 1886 Benz to 1994 Dodge Viper for a total value of US$ 6,000,000.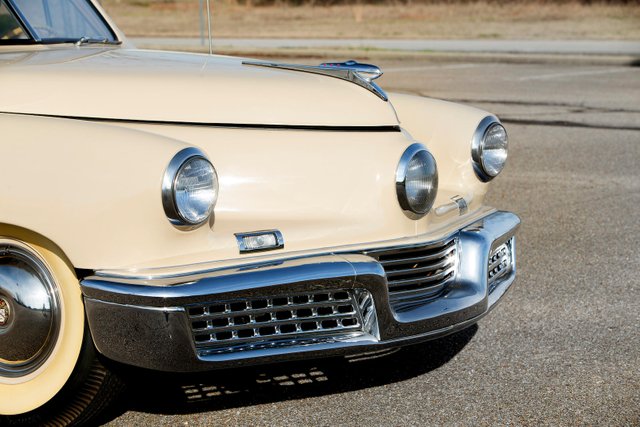 History of the Tucker 48

The Tucker 48 is part of the history of the American automotive industry, a legend thanks to the film of Francis Ford Coppola Tucker: The Man and His Dream with Jeff Bridges (1981). This model was the idea of Preston Tucker, office boy in Cadillac Engineering to regional sales manager for Pierce-Arrow. At 26, he met the car designer Harry Miller and they became instantly friends. They developped the Tucker Combat Car, vehicle with a rotating gun turret, the US Army wanted only the turret. But his idea to build a car was always in his mind, even after the Miller's death in 1943.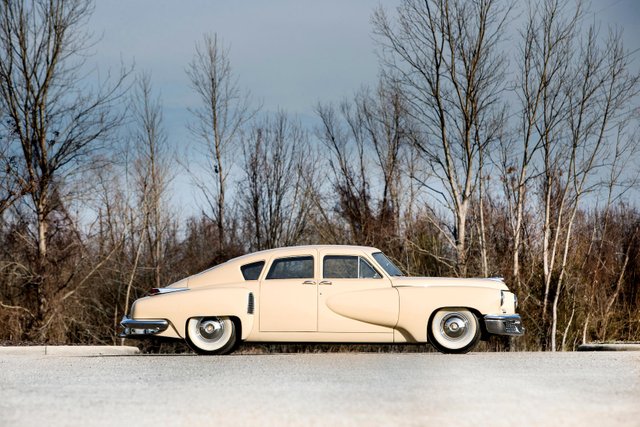 Just after the end of WWII, Tucker annouced his Car of the Future, Tucker Torpedo, renamed the 48, based on the Harry Miller's engine design. The coachwork's design was completed by by Alex S. Tremulis with an aerodynamic finesse and a third directional central headlight. The concept was revolutionary with the engine mounted in the rear, all-independent suspension, disc brakes behind each wheel and a wide windshield that pop out in case of accident. But the Miller engine was very bad, Preston Tucker bought an engine to Air Cooled Motors, company making air-cooled helicopter engines.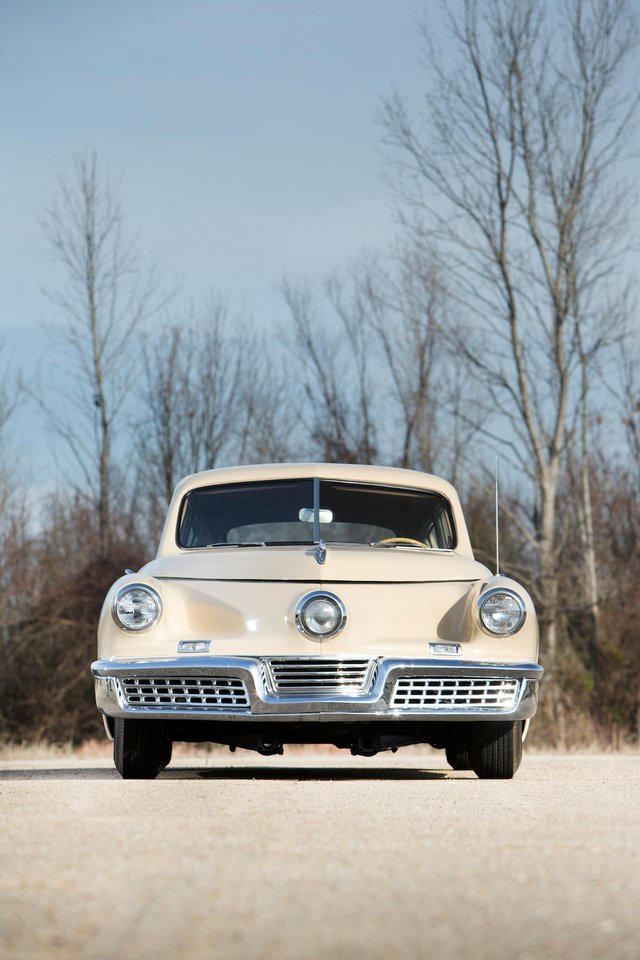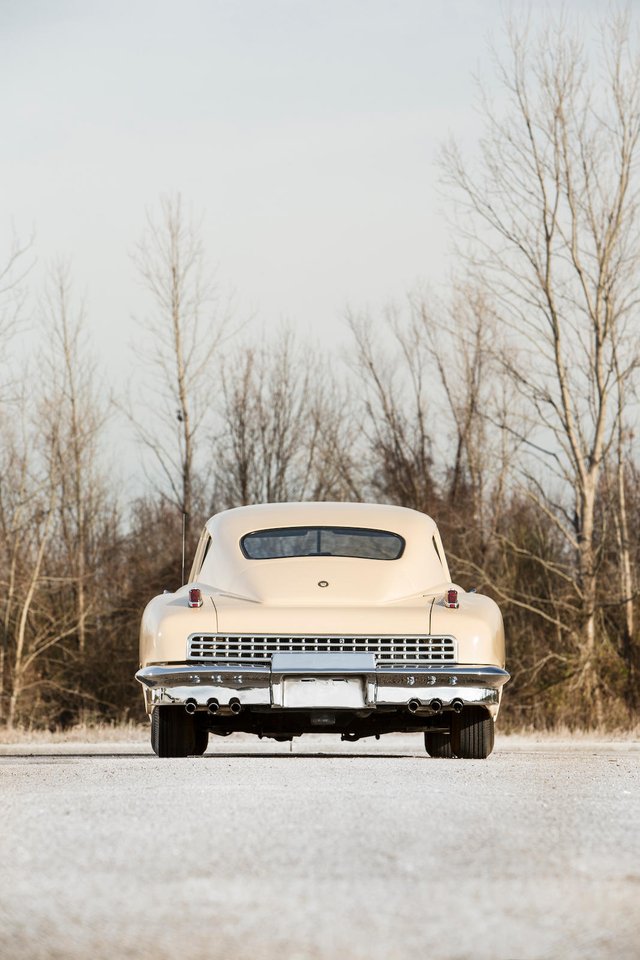 But the Tucker Corporation had somes difficulties with U.S. Securities and Exchange Commission the production stops well before the 1,000 examples that had to come out for this year.
Specification

The Tucker 48 has a 335ci SOHC 6 cylinder engine with single stromberg downdraft carburetor producing 166 hp at 3,200 rpm. This model was one of 51 cars assembled (47 of which survive).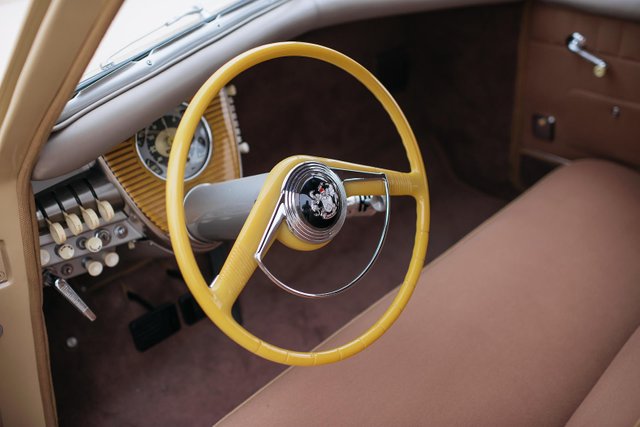 This model was sold during the sale of the assets of the Tucker corporation. Then it was bought in 1966 for the Tupelo Automotive Museum by Franl Spain. Piece of history...
"Preston Tucker was a gifted entrepreneur and technological visionary who challenged the automotive establishment. Despite his company's failure, Tucker will always be remembered as one of the great revolutionaries of the automobile industry." - Automotive Hall of Fame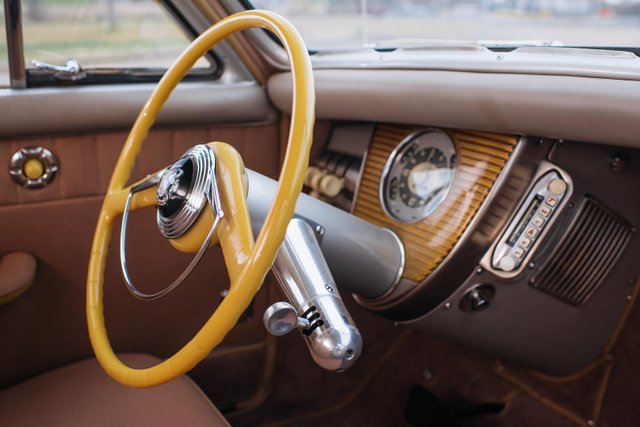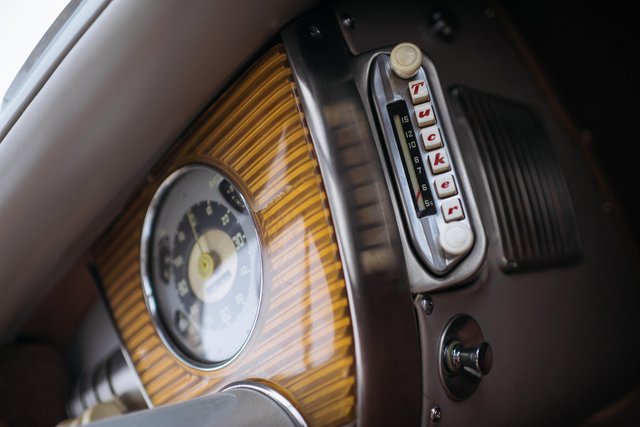 Lot Auction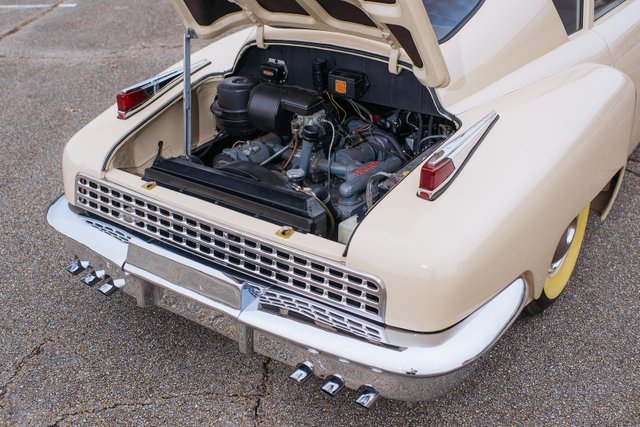 Sources
Bonhams Tupelo Automobile Museum Auction
Lot : Tucker 48
Tupelo Automobile Museum
On Wiki :
Tucker 48
Preston Tucker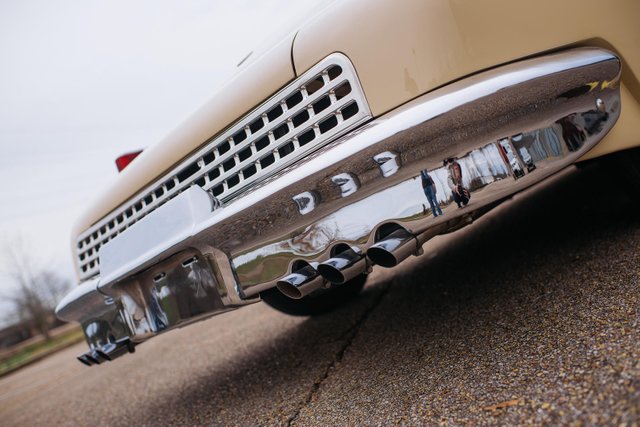 Last Posts on Car
Alfa Romeo 6C 2500 Super Sport
Porsche 911 Carrera RS 2.7 Touring
ASA 1000 GT Coupé
Fiat 8V Coupé
Lancia Flaminia Super Sport