1971 Ferrari 365 GTS/4 Daytona Spider
It's been a long time that I didn't post about car. But the last post of @zacknorman97 about automotive design done by Carrozzeria Touring Superleggera in 60's and 70's (his post : New Set Of Wings | Coachbuilt Maserati-Touring Sciàdipersia), I looked for the auctions and current sales of my favorite cars. And I found this pure beauty 1971 Ferrari 365 GTS/4 Daytona Spider on sale through Auxietre & Schmidt, classic and modern sports cars dealers based in Versailles (France) and Munich (Germany).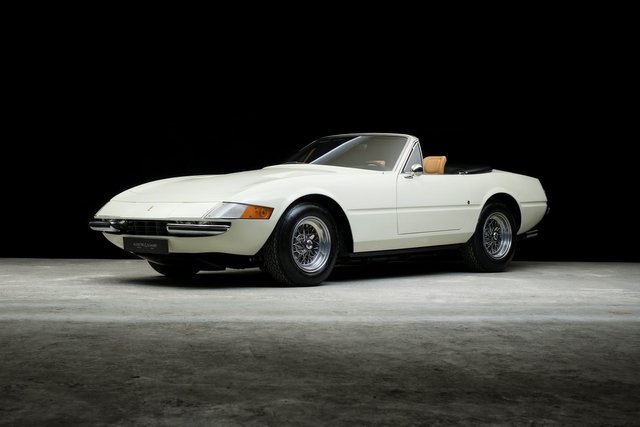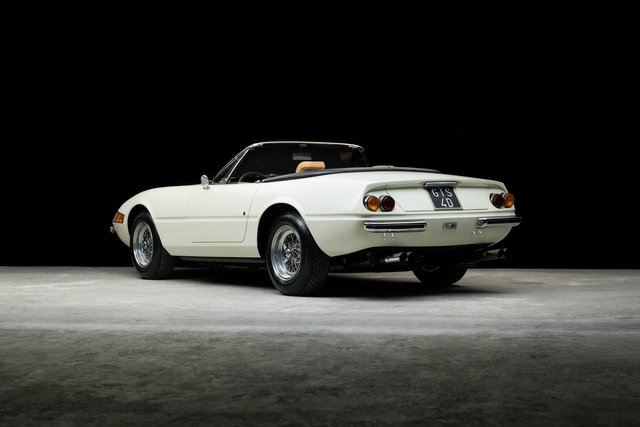 Ferrari 365 Daytona

The Ferrari 365 Daytona was presented at the Paris Auto Salon in 1968 and was produced from 1968 to 1973. This model was named after the Ferrari's victory at the Daytona 24 Hours in the US in 1967 with the Ferrari 330 P4 prototype driven by Lorenzo Bandini and Chris Amon.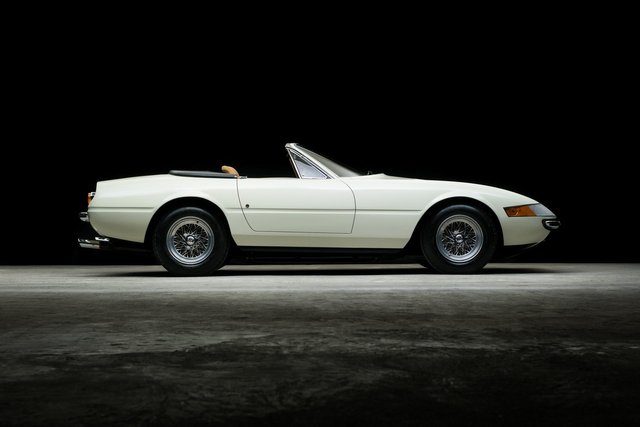 The car replaced the 275 GTB/4 in the segment of V12 GT (Grand Tourer) with a new style, more angular, its nose with Plexiglas and its Kamm tail (designed by the German aerodynamicist Wunibald Kamm in order to reduce the drag of the vehicule). Initially the car was only offered as a Berlinetta (GTB/4), but the demand was huge for an open-top spider (GTS/4). Out of the 1,406 Daytonas produced between 1968 and 1973, only 121 were spiders.
Just to see the difference between the Berlinetta and the Spider :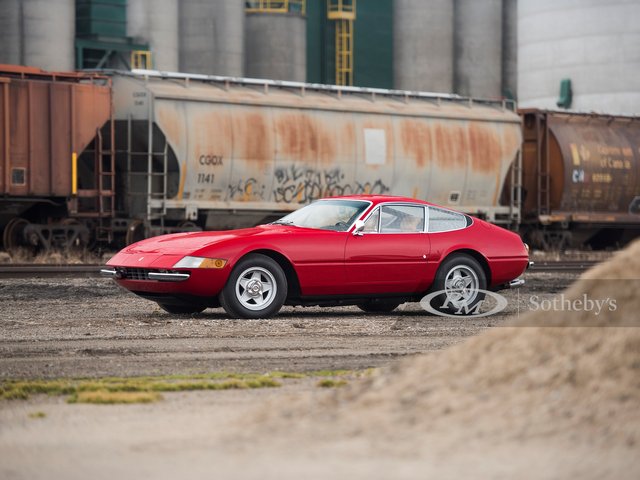 1973 Ferrari 365 GTB/4 Daytona Berlinetta sold by Sotheby's in 2015 sold for € 728,000.
Which do you prefer? Surprisingly, I like the Berlinetta :-)
The Spider was designed by Leonardo Fioravanti working at Pininfarina.
Breathtakingly beautiful from any angle, the following simplicity of the enormous hood, the impossible rake of the windshield, the surprise angle of the cut-off rear – It all worked together as a coordinate whole – Henry Rasmussen, automotive journalist from his book Ferraris for the Road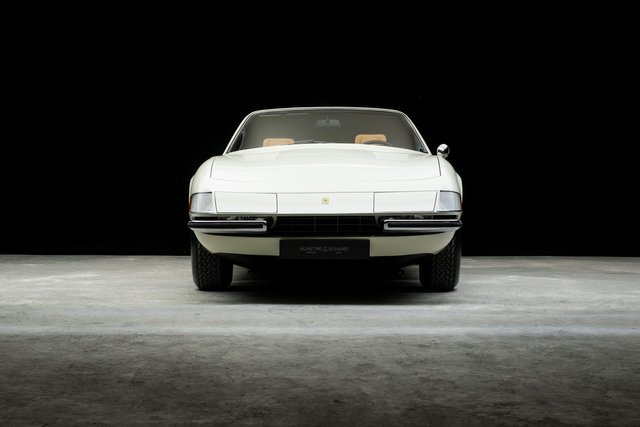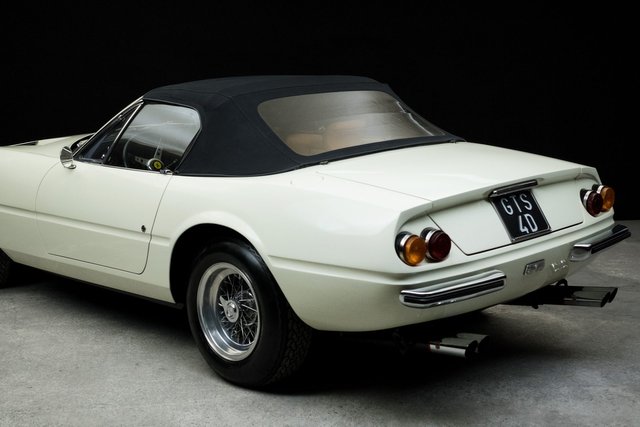 Specification

This Ferrari 365 GTS/4 Daytona Spider has 4.4-liter six-carburetor V12 engine producing 352 hp with a top speed of 278 kmh (0 to 100 kmh in just 5.4 seconds).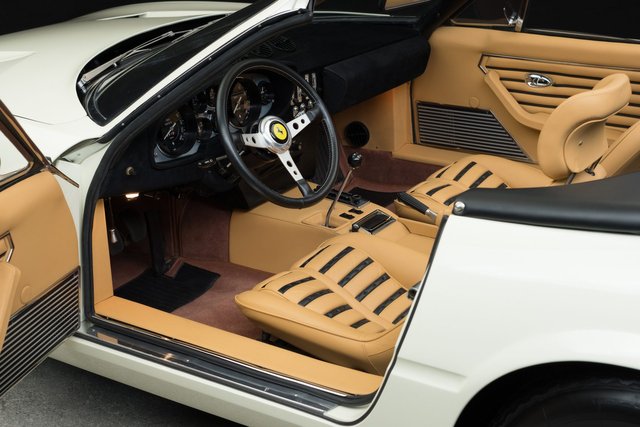 This model was finished in Bianco Polo with Pelle Nero interior, only seven spider were made is this livery. The car was completely restored in 2018. So beautiful, especially the upholstery ...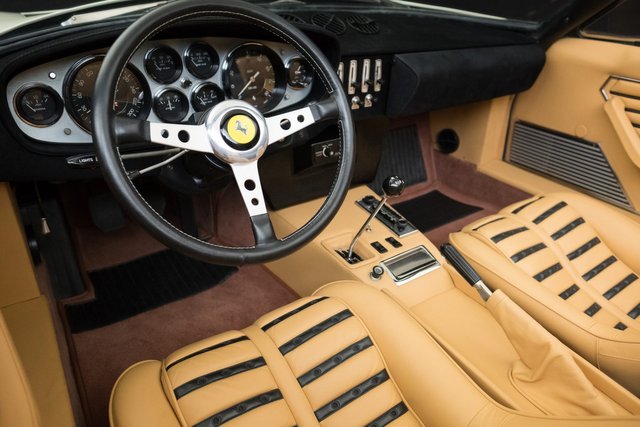 Sale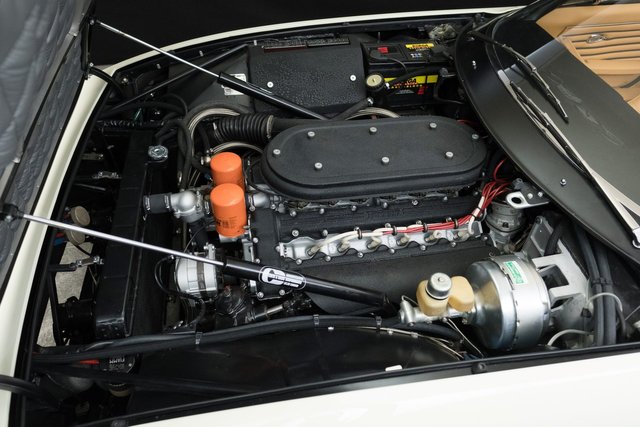 Sources
Auxietre & Schmidt
Sale : Ferrari 365 GTS/4 Daytona Spider
Wiki :
Ferrari 365 Daytona
Leonardo Fioravanti
Wunibald Kamm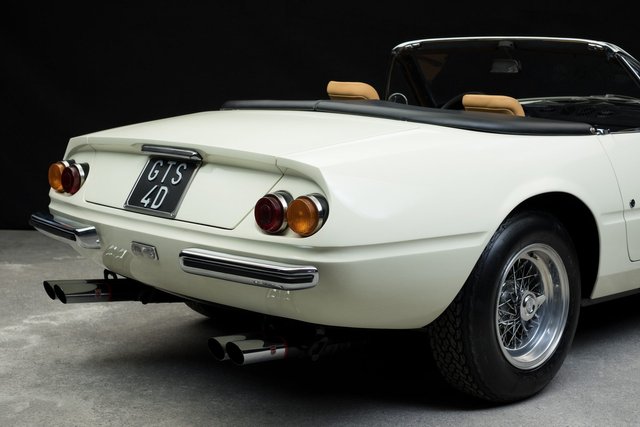 Last Posts on Car
Dubuc Tomahawk
1986 Audi Sport Quattro
1974 BMW 2002 Turbo
1976 Porsche 934