I spotted these two beauties behind the West End shopping mall in Budapest. A Trabant and a Volkswagen Beetle decorated with flowers. It was interesting but not so surp.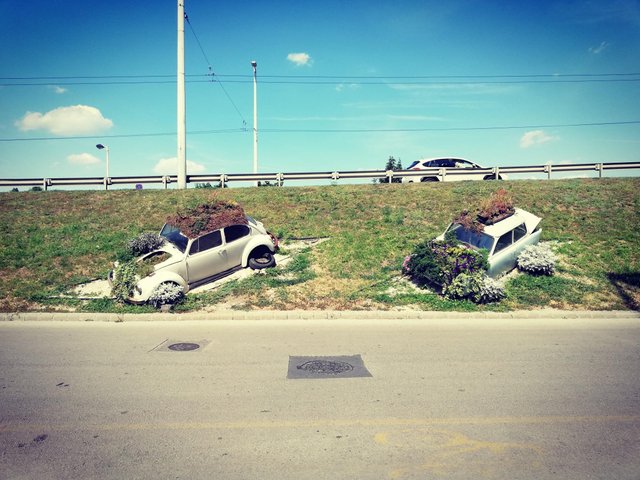 These cars were very popular in Eastern Europe during communist years, you could see them running in many Eastern European countries. Now these are old-timers and are sold at a high price and you can only see them at car shows.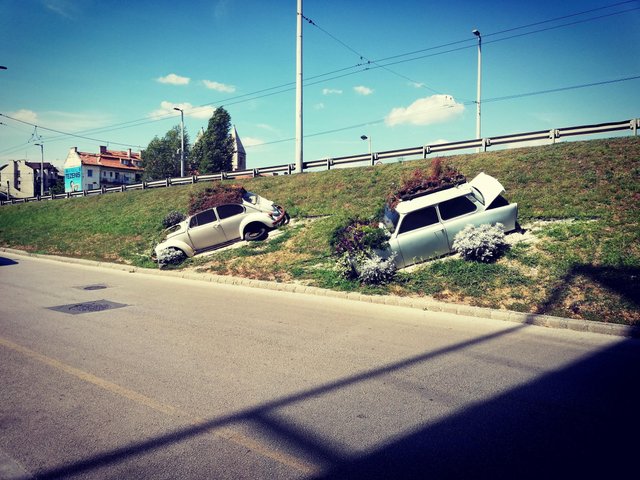 However, these two were repurposed and now are displayed at the back part of the famous shopping mall.
I found it interesting as it's not something luxurious as the shopping mall and not really what one expects to find but understandable as it's part of the country's history and thus needs to be remembered.
Trabant was produced from between 1957 - 1990 by former East German car manufacturer VEB Sachsenring Automobilwerke Zwickau. It is often seen as symbolic of the former East Germany and the collapse of the Eastern Bloc in general.
The Volkswagen Beetle—officially the Volkswagen Type 1, informally in German the Käfer (meaning "beetle"), in parts of the English-speaking world the Bug, and known by many other nicknames in other languages—is a two-door, rear-engine economy car, intended for five occupants (later, Beetles were restricted to four people in some countries), that was manufactured and marketed by German automaker Volkswagen (VW) from 1938 until 2003.source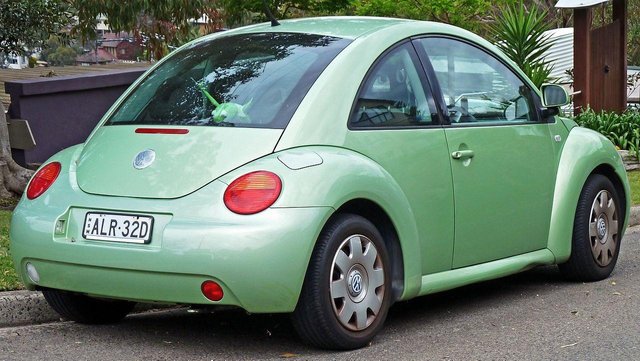 source
You may know the new version called the New Beetle that was introduced in 1997. I love these New Beetles but they come at a high price and are considered luxury cars in a way. It's ok for one person or max two, because it's quite small but if you have a family with kids, you need another car.


Do you use eSteem?
eSteem is a Mobile📱& PC💻 app. for Steem with great features. Also, you get Incentives posting through eSteem apps.
eSteem Spotlight; eSteem provides rewards for it top users in Leader Board with most Posts, Comments and Highest Earners.
Download eSteem for your Mobile📱
Android devices Google Play Store
IOS devices Apple Store
Download eSteem Surfer for your PC💻
Available for all OS Github
---