Working Proposal - Financing initial resources for Cards & Tokens
Worker Proposal
Financing initial resources for Cards & Tokens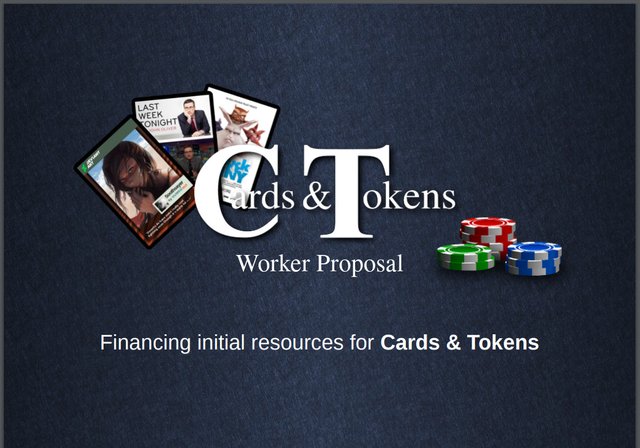 Proposal
Hello everyone, I'm happy to announce that the worker proposal for Cards & Tokens have been published.
You can read it from the PDF (which has white text over dark skined backgorund). Or you can also read it from the repository (Markdown format).
How to vote
Basically you can vote Yes, No or Abstain using your Sqrl wallet account on the Governance section under the Proposals tab. You can also vote using your Scatter of Sqrl wallet in Chain Inspector
White Paper
I just finished the first drafs to the white paper. It is a very big project, so as a first draft it does not go deep into details. But it does give some notion of the complexity and gives a macro view of the module based arquitecture.
In the repository you can find an incomplete first draft of the white paper
Token Listing
Right now I'm working on getting the CNT token listed in different exchanges. I needed at least a draft version of the white paper. That's why I just started.
Have questions ?
You can contact me on the Cards & tokens telegram group
Thanks you
As always, thank you for this big support! Especially to the Telos community !!